Consultancy projects are assignments that involve LUMS faculty members in third-party research as a consultant. These projects develop and maintain skills within the consultant's area of expertise and enable the university to contribute to industry and business on a wider scale. Generally, these are short-term assignments that either involve but are not limited to a consultant's expert opinion, analysis on testing, or process development.
These consultancy assignments have certain ground rules that the consultant needs to be mindful of when they sign the contract. Some of them are mentioned below: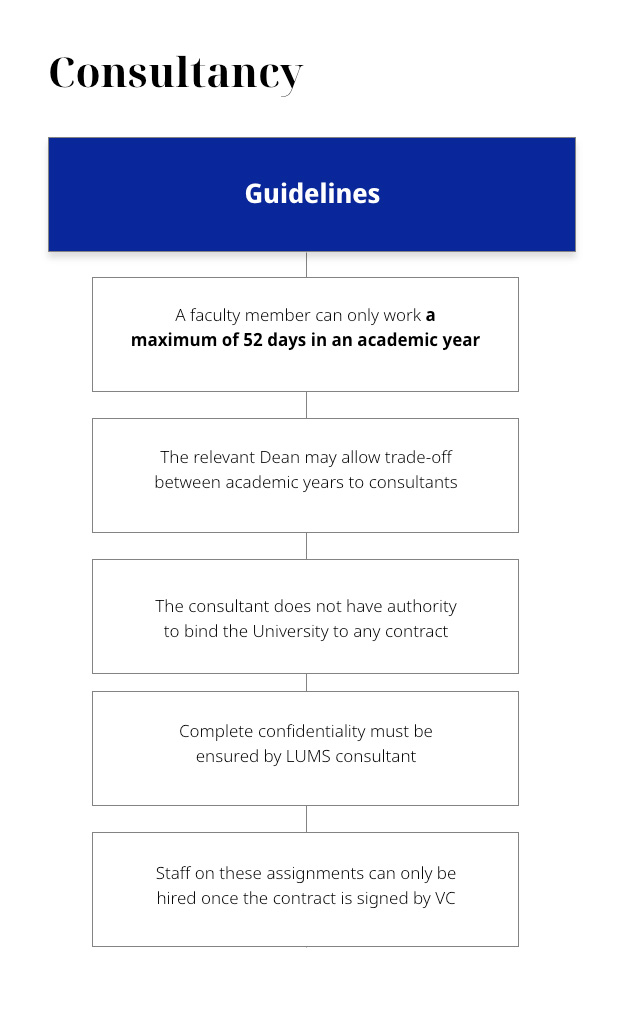 The processing and management of these assignments are more or less same as the research projects. Although the main difference among Research project and Consultancy is explained in clause 4.2 of Research Governance & Accountability Policy. 

Feel free to contact Office of Research at or@lums.edu.pk