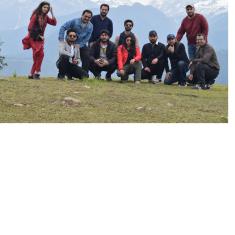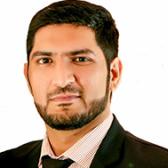 Hamza Habib, PMP
Grant Management Specialist-Manager
Hamza Habib is the pioneer member of Office of Research and has been serving LUMS in the capacity of Grant Management Specialist since 2010. Hamza is a visionary and analytical executive, with demonstrated success in managing donor funded programmes, increasing funds volume and exceeding sponsors' expectations. He is a resilient change agent with the ability to analyse complex data and issues, devise continuous process improvements and launch transformation initiatives for managing research funding effectively. He has considerable talent in stakeholder engagement and establishing relationships with local and global sponsors. Hamza graduated as a Software Engineer from the University of the Punjab (PUCIT) and pursued his Masters in Management and Marketing from Nottingham Trent University, UK. In addition, Hamza is a certified Project Management Professional (PMP) and is leading and directing projects and project teams as per the international standards. He has been engaged in end-to-end implementation of SAP Grants Management Grantee (GM-GTE) module at LUMS and also spearheaded the development of a web-based solution, Grants Application, Management and Execution System (GAMES), which has transformed grant management practices at LUMS.
Email: hamza.habib@lums.edu.pk
phone: +9242 3560 8207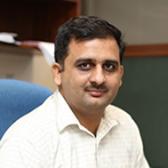 Muhammad Faisal
Assistant Manager
One of the pioneer Office of Research members, Muhammad Faisal has been serving LUMS since 2010. He holds an MBA from Superior Group of Colleges and provides valuable support in carrying out Office of Research operations and management of internal and external funding of research projects. His main responsibility is to manage internal and external communication, liaison with donors for proposal submission, award and closure of the project. Furthermore, he is responsible for technical and financial monitoring of LUMS funded programmes for faculty and students.
Email: muhammad.faisal@lums.edu.pk
Phone: +9242 3560 8336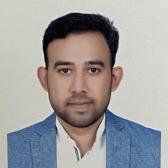 Sohaib Iftikhar
Deputy Manager–Grants
Sohaib is an ACCA Affiliate from SKANS school of Accountancy. Apart from ACCA, he holds a CAT diploma (Certified Accounting Technician) as a relevant certification in the field of Accountancy from SKANS. Sohaib has been serving the Office of Research department at LUMS since February 2014 as a Research Associate. His core responsibility is to analyse and initiate project related claims in SAP. Additionally, he assists in the audit of financials related to projects governed by the Office of Research. 
Email: sohaib.iftikhar@lums.edu.pk
Phone: +9242 3560 8000 Ext: 8042
Muhammad Najam Ul Ain
Assistant Manager–Financial Management & Reporting
Muhammad Najam Ul Ain is an ACCA Member and ACA (UK) finalist. He has completed his ICAEW articles from BERGER Paints Pakistan Limited. After completion of his articles, he joined LUMS, Office of Research team in September 2017. His core responsibilities include preparation of financial reports for internal and external reporting, allocation of grant budgets in SAP as per donor's guidelines, creation of new grants and derivations in SAP GM-GTE module. His area of expertise include financial management and SAP related matters.
Email: muhammad.najam@lums.edu.pk
Phone: +9242 3560 8375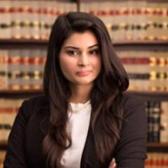 Aonia Masood
In-House Counsel (Senior Officer)
Aonia Masood joined Office of Research in 2017, as In-house Counsel at LUMS. Her core responsibilities include managing contracts, intellectual property, and technology related matters. Furthermore, she represents LUMS as focal person at Technology and Innovation Support Centers Network, Pakistan (World Intellectual Property Organization). Prior to joining LUMS, she has worked with Zafar & Associates-LLP as an Associate Attorney and Nestle as Legal Researcher where she acquired valuable and relevant experience in the legal field. She has also been working as legal researcher, with Justice (R) Nasira Iqbal—a renowned legal personality and a philanthropist in Pakistan. During her service with Nasira, Aonia worked several documents including Pakistan's initial State reports on United Nations Treaties i.e., the ICCPR and UNCAT.
Email: aonia.masood@lums.edu.pk
Phone: +9242 3560 2317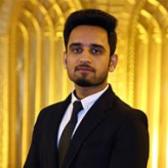 Muhammad Naeem Siddique
Senior Officer
Mr. Naeem is an MBA graduate with 5 years of professional experience. He began his professional career as an Internal Auditor with Limelight, a clothing brand. Furthermore, he has been a part of Power Highway Pvt. Ltd. as an Accountant. Mr. Naeem joined LUMS in 2017 as a Research Assistant at Office of Research and his core responsibilities as a senior officer include working on sponsored projects, financial reporting and audits.
Email:  naeem.siddique@lums.edu.pk
Phone: +9242 3560 8101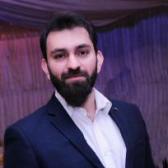 Hafiz Muhammad Yahya
Officer
Yahya is an ACCA Affiliate, currently working at LUMS as an Officer at Office of Research. Apart from ACCA, he holds a CAT (Certified Accounting Technician) as a relevant certification in the field of Accountancy. His core responsibilities include making budget utilisation reports, processing various project related claims, and assistance in financial reporting. His area of expertise also includes internal audit. Prior to joining LUMS, he worked at EY (Ernst & Young) as an Internal Audit Trainee, where he acquired relevant and valuable experience in Audit and Accountancy.
Email: muhammad.yahya@lums.edu.pk 
Phone: +9242 3560 8373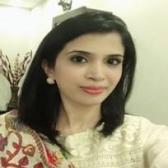 Faiza Shah
Senior Officer–Research Development
Ms. Faiza is an MBA graduate from NUST Business School, Islamabad, and has considerable experience in project management, corporate strategy, internet marketing, and content management. Ms. Faiza joined Office of Research in June, 2019. Her core responsibilities include sharing calls for proposal, reviewing grant application and budgets in compliance with the donor's guidelines and submitting them to the relevant donor. Prior to joining LUMS, she has served in the Corporate Strategy & PMO Department of Ufone for 3 years. Furthermore, she has worked as a Content Marketer and Content Writer for a software house in Islamabad for 2 years.
 
Phone:  +9242 3560 5124 
Email: faiza.shah@lums.edu.pk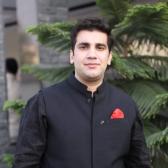 Khawaja Muhammad Awais
Grants and Budget Specialist 
Awais is rendering his services to OR's finance team as a Research Assistant. His core roles include making budget utilization reports, processing project related claims, their reimbursement, financial reporting, and reconciliation between Budget and Expense sheets. He also assists in internal audits for projects like NICL. He graduated with an MBA from University of Central Punjab (UCP) in 2014. He has previously worked with Bahria Town Private Limited and Azgard Nine.
Email: khawaja.awais@lums.edu.pk 
Phone: +9242 3560 5113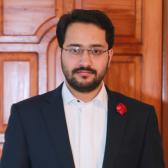 Suleman Kabir
Research Assistant
Suleman Kabir holds a business degree from Government College University, Lahore and SAP-FI certification from Excellence Delivered ExD Pvt Ltd. Currently, he is working at the Office of Research as a Research Assistant. His core responsibilities include preparation of budget utilization reports of LUMS funded grants, consultancies, events, and unrestricted grants. He also provides assistance in conducting audit activities and provides reimbursements of funded program's claims. He has previously worked with The Schazoo Pharmaceutical Laboratories (Pvt) Ltd and Haroon's Designer. 
Email: Hafiz.kabir@lums.edu.pk
Phone: +9242 3560 8380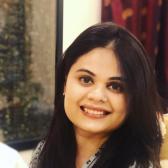 Rushda Khan
Grants and Operations Associate 
Rushda holds an MPhil degree in Environmental Sciences and is a gold medallist from Lahore School of Economics, Lahore. Her core responsibilities are preparing a quarterly newsletter, annual research portfolio and other communication based tasks. She also provides assistance in managing LUMS internal and external grants in there pre and post award management phases.
Email: rushda.khan@lums.edu.pk 
Phone: +9242 3560 8530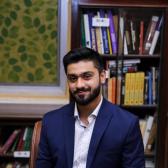 Haziq Ali Khan
Research Assistant
Graduated as an LL-B from Quaid-e-Azam Law College, Lahore in the year 2019. He has the experience of working with several prestigious institutions working in Pakistan, including the International Committee of The Red Cross (ICRC) and The Research Society of International Law (RSIL). He is currently providing legal assistance at the Office of Research, LUMS, in matters related to intellectual property and the contractual obligations of the University with other organisations.