Mukhtiar Ahmad
Title: Rethinking Cellular Networks for Latency-Sensitive Edge Applications
LUMS ID:2018-06-0046
School: Syed Babar Ali School of Science and Engineering (SBASSE)
Department: Electrical Engineering
Thesis Defense Date:August 24, 2023
Convocation: June, 2024
Research Interest: Distributed Systems, Cellular Networks, Edge Computing
Advisor: Dr. Zafar Ayyub Qazi
Abstract
5G and the next generations of cellular networks aim to support latency-sensitive applications, such as safety applications for connected and autonomous vehicles, augmented and virtual reality, remote surgery, and multiplayer online gaming. These applications have a stringent delay budget, typically under a few tens of milliseconds. To enable such applications, edge computing is considered a key pillar in 5G. Although edge computing can significantly reduce application delays, there are still fundamental challenges to supporting latency-sensitive edge applications over 5G.
One key limitation is the design of cellular core networks. A crucial component of the cellular core is the control plane. The time required to complete cellular control plane operations (e.g., mobility handover, service establishment) can directly impact the delay experienced by end-user applications. Measurement studies on 5G/4G networks show that cellular control plane operations are slow, frequent, and can cause delays in data services. Moreover, faults, including failures and stragglers, in the cellular control plane can significantly degrade applications' performance. We design and implement a new cellular control plane to provide users with an abstraction of reliable access to cellular services while ensuring lower latency in both fault-free and fault scenarios. Our proposed designs reduce control plane operations completion time by more than 3.1х and 3.8х in fault-free and fault scenarios, respectively. These improvements can translate into better application performance, resulting in reduced missed application deadlines by more than 90% for autonomous vehicles and virtual reality-based applications.
Secondly, a significant fraction of latency-sensitive edge applications is expected to be highly mobile applications, e.g., safety applications for connected vehicles, real-time mapping and localization applications, and mobile augmented and virtual reality. However, one challenge with hosting mobile applications on the network edge is ensuring that users continue to experience low delays as they move across different locations. This, in turn, requires the support to handover clients to different edge sites with negligible delays. However, migrating stateful applications over 5G can cause significant application downtime. We consider the problem of enabling stateful mobile edge applications over 5G networks. We identify the key architectural issues and propose a new system architecture to address them. We implement the proposed system and modify two real open-source latency-sensitive edge applications to use our system. Our evaluation of the proposed design on real edge applications shows up to a 15.4х reduction in application downtime during mobility.
Amina Hina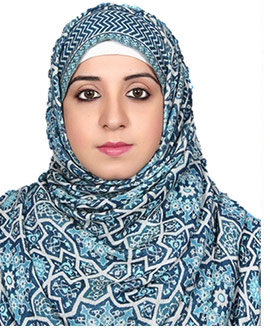 Title: A Noninvasive Glucose Monitoring System Using a Single-Wavelength LED
LUMS ID:2017-06-0040
School: Syed Babar Ali School of Science and Engineering (SBASSE)
Department: Electrical Engineering
Thesis Defense Date: August 4, 2023
Convocation: June, 2024
Research Interest: Bio-Engineering, Designing Low Power Bio-wearable Devices, Machine Learning Methods in Bio-wearable Devices
Advisor: Dr. Wala Saadeh
Abstract
Diabetes and impaired glucose tolerance are some of the most prevalent diseases in the world. Approximately 425 million people around the world are diabetic and 1 in 6th births is affected by hyperglycemia in pregnancy. Continuous blood glucose level (BGL) monitoring is essential for diabetic patients and pregnant women to avoid diabetes-related complications. Conventional glucose monitoring methods around the world are invasive, painful, costly, and time-consuming. The past few decades have seen developments made in designing semi or minimally invasive to noninvasive glucose monitoring systems. Semi-invasive systems mostly are based on electromechanical technology for glucose measurements and the devices need to be implanted by medical professionals. Minimal invasive devices include electrochemical patches placed on the skin for glucose measurements. Additional features like continuous glucose monitoring and smartphone displays have also been successfully designed. However, these devices are expensive, a bit complex and uncomfortable to use and have low accuracy compared to the conventional invasive technique of glucose measurement.
This PhD thesis has aimed to develop a cost-effective, pain-free, and easy-to-use noninvasive glucose monitoring SoC, that can frequently measure blood glucose levels. The proposed system SoC has three main modules. The LED driver, PPG readout circuit and glucose prediction processor. The glucose prediction processor eliminates noise and baseline drifts from recorded PPG signals and extracts fourteen distinct features. These features are utilized in training models using Support Vector Regression (SVR). The trained models are then used to predict blood glucose levels. The best-performing training model has been selected for hardware implementation. The designed SoC is then verified on 200 subjects.
The dataset has been collected in two phases. For the dataset collected in the first phase of the research work, the SoC is designed using Fine Gaussian Support Vector Regression (FGSVR) as a trained model. Six distinct features extracted from the PPG signals are utilized for glucose estimation. The obtained mARD (mean absolute relative difference) for the test data is 7.62% with an RMSE (root mean square error) of 11.20. The system consumes a total power of 1.62 mW.
For the dataset collected in the second phase of research, the number of subjects has increased with more diabetic patients. An improved SoC is successfully realized. It consumes less power, which is 186 μW for the overall system. Non-medium Gaussian Support Vector Regression (NMGSVR) trained model using ten distinct features from PPG signal are utilized for glucose estimation. The obtained mARD (mean absolute relative difference) for the test data is 6.9% with an RMSE (root mean square error) of 10.20.
Muhammad Azeem Javed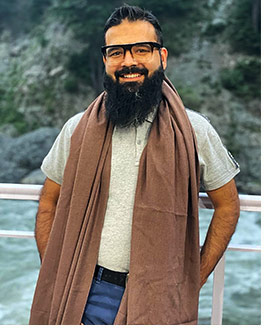 Title: Robust Heterogeneous Sensor Fusion for Orientation & Motion Estimation
LUMS ID:2017-06-0047
School: Syed Babar Ali School of Science and Engineering (SBASSE)
Department: Electrical Engineering
Thesis Defense Date: May 22, 2023
Convocation: June 2023
Research Interest: Robot Perception, State estimation, Sensor fusion, Kalman filters, and Machine learning
Advisor: Dr. Muhammad Tahir
Abstract
Accurate orientation estimation plays a critical role in different fields, including human activity and motion analysis, space and marine vehicle navigation, human-robot interaction, gaming, virtual reality, etc. As compared to sophisticated optical systems for orientation and motion tracking, the widely available inertial measurement units (IMU) are considered the most viable option due to their source-less nature, low-cost, high data rate, less power consumption, and miniaturized size. However, despite their decisive advantages, these low-cost sensors impose several substantial signal-processing challenges as well. The first and foremost challenge is the interpretation of sensor measurements as these measurements rarely coincide with actual motion states of interest. It is mainly due to the reason that the sensors are attached to a moving coordinate system, often requiring three-dimensional strap-down integration. Second, the data from these sensors is corrupted by time-variant sensor biases and measurement noise, yielding large integration drifts and errors during the estimation phase. Taken together, these challenges require combining measurements with complementary information in carefully designed fusion architectures and mathematical models.
In this work, we developed advanced sensor fusion and state estimation methods, which combine the complementary information from these sensors and minimize the effect of sensor disturbances, biases, and noise on the orientation and motion states of interest. This work is divided into two parts. The first part of the dissertation is focused on the compensation of motion-induced uncertainties while estimating orientation and external acceleration. The second part focused on compensating the impact of external magnetic fields on magnetometers.
In this respect, four different algorithms are proposed. The first algorithm tries to compensate for the impact of external acceleration using gyroscope while simultaneously estimating gyroscope bias. The second algorithm considers the problem of complementing accelerometer with magnetometer without the use of gyroscope and utilizes objects' motion constraints for better state estimates. This algorithm is designed for ground vehicles where there are some natural constraints on the motion of the body. These constraints enable us to efficiently compensate for sensor disturbances such as gyroscope bias and external accelerations. In our formulation, we demonstrate that these constraints can be embedded inside fusion architectures, which enable very efficient estimation of orientation information even during prolonged dynamics. In the third algorithm, we fused the gyroscope, accelerometer, and magnetometer in complementary manners such that they can withstand prolonged dynamic state and sensor biases. In this algorithm, we ease the motion constraints assumed in our previous algorithms and make it more robust and independent of vehicle type. Our fourth filter is designed to estimate the heading (yaw) when the magnetometer is exposed to prolonged and severe magnetic disturbances. The proposed fusion schemes have been tested using simulations and real-world experiments, and their performance in terms of accuracy, robustness, and computational time has been analyzed in comparison to several state-of-the-art techniques.
Wasim Hassan
Title: A Framework for Socio-hydrological Assessment of Water Allocation Schemes
LUMS ID:2018-06-0054
School: Syed Babar Ali School of Science and Engineering (SBASSE)
Department: Electrical Engineering
Thesis Defense Date: August 3, 2023
Convocation: June 2024
Research Interest: Coupled Human-Water Systems, System Analysis, Socio-hydrology, Water markets, Water Allocation Mechanisms, Earth Systems, Climate Adaptation
Advisor: Dr. Abubakr Muhammad
Abstract
Many water allocation mechanisms are used throughout the world to ensure equity and reliability among the consuming population in the face of water scarcity. In this thesis a framework for socio-hydrological assessment of water allocation mechanisms is presented. This thesis proposes a characterization of widely implemented water allocation mechanisms into three canonical types (priority-based, uniform and hybrid allocation) based on the adequacy distribution across individual users. We evaluate the performance of each type of water allocation mechanism in terms of equity and reliability. These performance measures vary depending on the adequacy distribution that is encountered as a result of the selected allocation mechanism. We also determine the performance limits for each type of allocation scheme.
To explore the priority-based water allocation mechanisms, we propose a demand-based water allocation scheme for surface water coupled with an auction-based pricing mechanism. This scheme falls under the category of priority-based allocation mechanism. We compare the proposed scheme with the currently practiced water distribution mechanism in IBIS (Indus Basin Irrigation system) by conducting a pilot study. Our simulations suggest that under certain realistic assumptions, the proposed mechanism leads to a more efficient allocation of surface water, resulting in lower exploitation of groundwater resources and potentially higher agricultural yield due to improved water availability. We also investigate uniform allocation schemes through socio-hydrological assessment of a uniform supply-based water allocation mechanism used in large irrigation systems like Indus Basin Irrigation system (IBIS). Our results indicate that there is notable potential to improve irrigation performance through policy interventions in allocation scheme. In pursuit of finding an optimal water allocation scheme and to explore hybrid allocation schemes we also propose a demand-driven allocation scheme that incorporates an initial entitlement for each farmer to ensure equitable water allocation. Results from exhaustive numerical simulations show that the proposed hybrid mechanism compared to priority-based allocation scheme improves performance with respect to socio-hydrological metrics such as equity, reliability, compliance, and consistency.
We believe that the presented categorization and corresponding analysis in the thesis may prove helpful in the design of allocation mechanisms. Although in this thesis we focus on the allocation of water for irrigation systems, the results are also relevant for other applications where decisions are made on physical allocation of limited resources.
Asgher Ali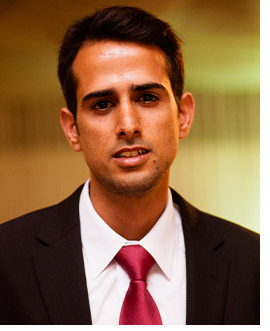 Title: Optimal Control of Antibiotic Dosing in Horizontal Gene Transfer Models
LUMS ID:2015-07-0009
School: Syed Babar Ali School of Science and Engineering (SBASSE)
Department: Mathematics
Thesis Defense Date: July 5, 2023
Convocation: June 2024
Research Interest: Optimal Control, Numerical Analysis, Mathematical Modeling
Advisor: Dr. Adnan Khan
Abstract
Optimal control theory is a mathematical framework used to determine the best control strategy for a given system based on real-time physical problems. The use of mathematical models in conjunction with optimal control theory can greatly assist in identifying effective antibiotic dosing regimens. This thesis aims to design a novel mathematical model for antibiotic dosing based on Horizontal Gene Transfer in the presence of resistant strains, and then formulate and solve the optimal control problem through numerical optimization. In the literature, optimal control problems have been traditionally addressed analytically using Pontryagin's Maximum Principle (PMP) and its variants or Dynamic Programming. Various numerical techniques for solutions have also been proposed. However, due to the discontinuous nature of the antibiotic dosing problem, it is not solvable via Pontryagin's maximum principle. In this study, we have developed a numerical approach based on the Gradient Descent Method to address this issue.
In the first phase, we examine the application of the Sobolev Gradient Method to a problem of optimal control and compare its efficiency and stability with the commonly used Gradient Descent Method. Our proposed method, the Direct Gradient Descent Method (DGDM), is summarized and tested on various examples from the relevant literature. Our findings demonstrate that when Pontryagin's Maximum Principle (PMP) is directly applicable, the DGDM performs as well as the PMP. Additionally, we apply the DGDM to problems involving a system of differential equations and an isoperimetric constraint and discover that it yields improved results compared to PMP. Finally, we explore a scenario of impulse control in a continuous system where PMP requires significant modifications and find that the DGDM can be easily applied in this case.
The second part of the thesis focuses on finding the best dosing regimen, considering the presence of susceptible bacteria and bacteria that have developed resistance to antibiotics. Two different models of resistance acquisition, which have been established as the primary drivers of in-vivo drug resistance, are explored. These models involve the transfer of resistance genes from resistant strains to susceptible ones via Horizontal Gene Transfer (HGT). We first propose an HGT model through Transformation and use the Direct Gradient Descent Method (DGDM) to determine the effective antibiotic dosing strategies. To demonstrate the effectiveness of our computational framework DGDM, we first examine the optimal dosing scenario in the absence of resistant strains. We propose a discrete dosing protocol and show that it provides lower antibiotic consumption than quasi-continuous and continuous dosing protocols in the existing literature. We then consider the Transformation model with resistant strains and note that the constant periodic dosing may result in treatment failure. We then formulate an optimal control problem for the Transformation model in two ways. In the first case, we set the objective to minimize the total bacterial density at all times and conclude that the best optimal strategy is to have a high initial dose and taper off as time goes on. In the second case, we aim to minimize the total bacterial density at the end of the dosing regimen. The optimal dosing protocol is to start with a small concentration and then taper off at the end. We perform several comparisons with respect to various killing rates responsible for resistant strains, antibiotic cost sensitivity, and washout rates, and note that the qualitative behavior remains the same. Next, we combine the antibiotic intake and the innate immune response in both bacterial populations and draw a similar comparison for both cases. Bacterial resistance due to the Conjugation mechanism has been modeled and studied in the literature with a quasi-continuous antibiotic supply. Later, we consider the antibiotic dosing model with Conjugation as a resistance mechanism and formulate the optimal control problem. Our results show qualitatively similar optimal dosing protocols as in the transformation case. We also compare our results to quasi-continuous optimal strategies from the literature.
Farhan Arshad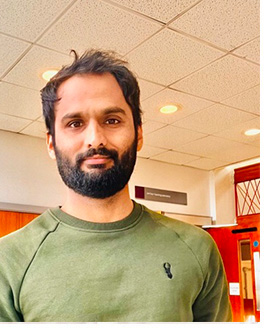 Title: Improving the understanding of the dynamics of open quantum systems
LUMS ID: 2016-12-0010
School: Syed Babar Ali School of Science and Engineering (SBASSE)
Department: Physics
Thesis Defense Date: June 26, 2023
Convocation: June 2024
Research Interest: Nanostructured Dynamics of open quantum system
Advisor: Dr. Adam Zaman
Abstract
This thesis presents studies performed on open quantum systems, that is, quantum systems interacting with their surrounding environment. Such systems are important not only in understanding the quantum-to-classical transition but also for the practical implementation of modern quantum technologies. In studies of open quantum systems per- formed to date, a very common assumption is that the system and the environment are in separated initial states to begin with. One primary objective of this thesis is to critically analyse this assumption. As such, the core of this thesis incorporates the effect of the initial system-environment (SE) correlations that are present in the joint thermal equilibrium state of the system and the environment on the subsequent system dynamics. In this regard, we follow two different approaches to investigate the dynamics. First, we solve an exactly solvable spin-spin model where a central spin system interacts with a collection of quantum spins. We analyse exactly the central spin dynamics, starting from both initially correlated and uncorrelated SE states, and look at the dynamical differences due to the different starting states. Second, we consider an arbitrary system interacting with an arbitrary environment and derive a master equation that describes the system dynamics and also incorporates the effect of the initial SE correlations. This effect of initial correlations is captured by an extra term appearing in the master equation. The master equation is subsequently applied to the paradigmatic SE models such as the spin-boson model and the spin-spin model. We demonstrate that the role played by initial correlations can be noticeable even if the SE coupling strength is kept smaller.
The next part of the thesis deals with estimating the parameters characterizing the environment of a quantum system. After all, in order to predict the dynamics of a quantum system, one needs to know, for example, the cutoff frequency of the environment as well as its temperature. Recently, the use of a single qubit system to infer the characteristics of an environment has attracted considerable interest. We show that the use of two two-level systems can greatly enhance the estimation of the environment parameters. The reason is simple - two two-level systems also get correlated with each other due to their interactions with the environment, and information about the environment is imprinted onto these correlations. We quantitatively demonstrate this by calculating the quantum Fisher information for a two-qubit probe. Finally, in the last part of this thesis, we study the work counting statistics via a Markovian master equation for a periodically driven spin system weakly coupled to its environment of harmonic oscillators.
Farhan Arshad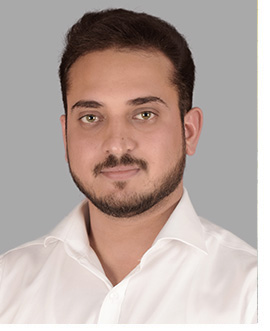 Title: Development of Self-supported Porous Metallic Electrocatalysts for Methanol-assisted Energy-saving Hydrogen Production
LUMS ID: 2019-13-0022
School: Syed Babar Ali School of Science and Engineering (SBASSE)
Department: Chemistry & Chemical Engineering
Thesis Defense Date: June 5, 2023
Convocation: June 2023
Research Interest: nanostructured porous metallic materials, hydrogen production
Advisor: Dr. Falak Sher
Abstract
Electrochemical water splitting is a very sustainable and promising process for hydrogen fuel production in which two half-reactions are involved: oxygen evolution reaction (OER) and hydrogen evolution reaction (HER). Although water splitting is a well-established technology, still, there are several limitations for the large-scale production of hydrogen using this process. Firstly, the most important factor is the OER process that requires more electrical energy. Secondly, the unavoidable mixture of oxygen gas with hydrogen gas may propel the reaction to an explosion in the electrolyzer. Additionally, O2 existence can contribute to reactive oxygen species (ROS) formation which damages the membrane and the surface of electrodes. Several approaches have been suggested to reduce energy consumption, avoid the possibility of explosion and make it a more promising and membrane-free approach. Alcohol-assisted electrocatalytic water splitting is a cost-effective approach for replacing OER with a thermodynamically favorable anodic oxidation reaction in water. Electrochemical oxidation of methanol and some biomass-derived alcohols (ethyl alcohol, benzyl alcohol, and furfuryl alcohol) show not only high performance for hydrogen production but also produce high-value products. Methanol (MeOH) is regarded as a significant C1 resource among all alcohols, with extensive applications because of its low price, great volumetric heat capacity, higher solubility in water, and outstanding oxidization reactivity. Methanol usually oxidizes to valueless CO2 greenhouse gas (complete methanol oxidation) over electrodes in fuel cells for power generation but it is also a significant C1 raw material for formate or formic acid (HCOOH) (incomplete or selective methanol oxidation) production. Methanol costs roughly 350 euros/ton, and formic acid costs about 539 euros/ton. Apparently, industrial processes use MeOH to produce HCOOH under harsh and complex operations even utilizing toxic gas CO. Thus, it is important to attain valuable formate or HCOOH with the co-generation of hydrogen fuel through a methanol-assisted energy-saving hydrogen production process. Noble metals such as Pt, Pd, Ir, Ru, and their alloys are currently the most efficient catalysts for methanol oxidation reaction (MOR) and HER, but they are not only ineffective at selective methanol conversion into formate, but they are also highly expensive and scarce, limiting industrial-scale electrochemical methanol upgrading. Several critical challenges in the development of methanol-assisted energy-saving hydrogen production still need to be addressed such as the issue of low catalytic selectivity and efficiency towards the valuable formate product, as well as formate detection and separation.
This study aims to synthesize the self-supported interconnected porous frameworks as efficient electrocatalysts for selective conversion of methanol into formate and energy-saving hydrogen production. To achieve this goal, we used a simple, ultrafast, single-step bubble templating electrodeposition process to create mono-metallic and bimetallic interconnected porous electrodes with unique compositions and microstructures, large surface area with high catalytic potential, and tunable infrastructure. We developed the electrodeposition setup and optimized the electrolyte environment to obtain porous electrodes as well as studied the electronic and surface modifications of porous electrodes by creating the surface oxygen vacancies (Ov). Benefiting from the bimetallic synergistic effect, excellent electronic conductivity, high internal reactive surface areas, profiting electrolyte accessibility, and effective mass transfer at the electrolyte/electrode interface, these interconnected porous electrodes (NiCo@Cu, NiCu@Cu, CuCo@Ni, Ov-NiCo@Ni, and Ov-CuCo@Ni) demonstrated excellent electrocatalytic activities, selectivity and stability for integrating selective methanol oxidation to formate and energy-saving hydrogen production in alkaline conditions. Results also suggests that the synthesized porous electrodes are highly selective for the incomplete methanol oxidation (conversion of methanol to formate) and inactive for further conversion of formate to CO2, making them highly promising catalysts for electrocatalytic methanol upgrading. The main benefit of this research is that these porous electrodes can be synthesized on a large scale due to the simple and environmentally friendly synthesis in just a couple of minutes.
Aleena Tahir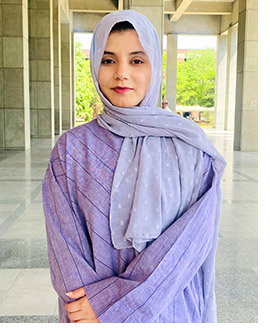 Title: Enhancing Water Electrolysis through Identification and Optimization of Real Active Sites via Electronic and Structural Modulation of Transition Metals Nanostructure 
LUMS ID: 2019-13-0027
School: Syed Babar Ali School of Science and Engineering (SBASSE)
Department: Chemistry
Thesis Defense Date: May 15, 2023
Convocation: June 2023
Research Interest: Water Electrolysis, Electrocatalysts, Green Hydrogen Production
Advisor: Dr. Habib ur Rehman
Abstract
Developing efficient, selective, and durable catalysts for water electrolysis is critical for sustainable and renewable energy production. In recent years, Ni, Fe, and Co-based trimetallic systems have emerged as promising alternatives to the benchmark Ru and Ir-based catalysts due to their lower cost and relatively high abundance. However, the limited activity, selectivity, and durability of these trimetallic systems have hindered their practical applications. This is primarily due to the uncertainty regarding the identity of the actual active centers on the surfaces of these catalysts. Previous studies have reported conflicting results as to which are true active sites in these catalysts. Some studies identify Fe as the active center while others report Ni or Co or both. In addition, identifying the true active center is further complicated by the complex metal-metal interactions present in these trimetallic systems, which generally results in changing the electronic and surface structures of these catalysts. One of the most important challenges in developing efficient and durable catalysts for water electrolysis remains the identification of the real active sites in these catalysts and the modulation of their electronic and surface structures to expose and maximize the number of active sites on their topmost layers.
This study aims to identify the real active centers in these trimetallic systems and to develop a strategy for electrode assembly that enables the most active sites to be available on the topmost layer for efficient electrocatalysis. To achieve this goal, we introduced a layer-by-layer deposition strategy for the assembly of these electrodes, which allows for the modification of the electronic and surface structure of the resulting catalysts while maintaining control over their heterointerface chemistry. The designed strategy offers several unique advantages. (1) It allows precise control over the fabrication process to realize any desired structure with predefined composition, (2) the layer-by-layer strategy helps in stabilizing Fe in 4+ valence state, which is crucial for efficient water electrolysis. In this configuration, Fe mimics the electron configuration of Ru in RuO2. (3) The well-defined structures that can be realized through this strategy simplify spectrochemical, electrochemical, and theoretical DFT studies, which helped in identifying Fe as a real active center in these trimetallic catalysts. Co and Ni were found to act as promoters that help maintain Fe in its high valence state. This novel strategy is different from the traditional synthetic methods, where the top layer is made up of all three metals in equal proportions, making these electrocatalysts less efficient in utilizing active sites. Lastly, the layer-by-layer strategy, where Fe active sites were anchored on a Co surface followed by Ni nanostructure, offers a very strong interfacial interaction that not only enhanced the activity of these active sites but also helped increase their long-term stability as well. The catalysts realized through this route offer much lower charge transfer resistance at the electrode-electrolyte interface with relatively low input voltage to deliver a commercial-level current density of 500 mAcm-2. The catalysts prepared through this novel strategy sustained a high current density for an extended period of over 90 h without noticeable degradation. Spectroscopic and theoretical investigations demonstrated that this novel assembling process not only enhanced the activity of resulting electrodes but also changed the thermodynamics of reaction pathways during the water electrolysis process. As a result, the electrodes synthesized in this study meet the requirements desired for commercial water electrolysis technology. In addition, the layer-by-layer assembly strategy proposed in this thesis is equally applicable to designing heterogeneous electrodes that require maximum exposure of active sites with minimum metal dosage for different applications, including CO2 reduction, methanol oxidation reaction, etc.
Anam Farhan
Title: Characterizing the role of hyperglycemia on the bactericidal activity of neutrophils
LUMS ID: 2015-14-0013
School:Syed Babar Ali School of Science and Engineering (SBASSE)
Department: Life Sciences
Thesis Defense Date: May 25, 2023
Convocation: June 2023
Research Interest: Immune Impairments and Infections in Diabetics
Advisor: Dr. Shaper Mirza
Abstract
Neutrophils in type 2-diabetes are associated with elevated levels of oxidative stress. Hyperglycemia, a characteristic downstream effect of poorly controlled type 2-diabetes, generate reactive oxygen species (ROS) by activating NADPH-oxidase directly or via ligation of advanced glycation end-products (AGEs) to pattern recognition receptors expressed on the surface of neutrophils-RAGE. Reactive oxygen species thus generated serves as a second messenger in determining neutrophil cell fate by modifying various cellular pathways. While there are several reports on production of ROS, how elevated levels of ROS in those with type 2-diabetes impact neutrophil functions remains to be elucidated. Neutrophils isolated from those with type 2-diabetes are shown to spontaneously release neutrophil extracellular traps (NETs). Spontaneous NETosis in diabetes have been attributed to hyperglycemia mediated elevated levels of proinflammatory cytokines and end products of metabolic rearrangement however, the exact cellular mechanism implicating ROS in neutrophil impairment remains to be determined. In this study, the pathway initiated by elevated levels of ROS in hyperglycemic conditions are investigated, and its role in induction of NETs and phagocytosis in those with type 2-diabetes is determined. Results of this study demonstrate that hyperglycemia, directly and through increased levels of AGE and concomitant increase in expression of RAGE-cognate receptor for AGE, generates ROS by activation of cytoplasmic NADPH oxidase. ROS thus generated induces autophagy which serves as a primer for induction of NETs most likely leading to decrease in phagocytosis. The in vitro observations were further confirmed by using blood samples from those with type 2-diabetes, The results indicated the following (i) partial assembly of NADPH and its concomitant elevated levels of ROS in neutrophils from diabetes, (ii) levels of ROS were directly related to induction of NETs and reduction in phagocytosis (iii) ROS was also associated with elevated levels of LCIIIB which subsequently led to NETosis (iii) Blocking ROS and cellular pathways upstream of autophagy led to significant reduction in NETosis (iv) NETs released by neutrophils isolated from patients with type 2-diabetes are impaired in killing S. pneumoniae. These results suggest the importance of ROS mediated induction of autophagy and its role in induction of NETs. This study is the first to demonstrate the relationship between hyperglycemia mediated ROS, induction of, autophagy, leading to increase in NETosis and decrease in phagocytosis, in the context of type 2-diabetes.
Aneka Fahima Sufi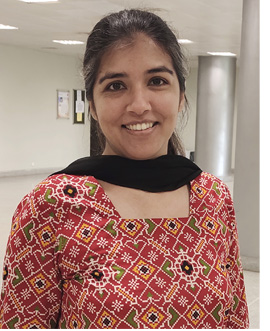 Title: Impact of Peer Unethical Behaviors on Silence and Proactivity: The Role of Emotions and Identification
LUMS ID: 2015-08-0004
School: Suleman Dawood School of Business (SDSB)
Department: SDSB
Thesis Defense Date: May 15, 2023
Convocation: June 2023
Research Interest: Organizational behaviour and strategy, observed peer unethical behavior, emotions, organizational identification, quiescent silence, prosocial silence, proactive work behavior
Advisor: Dr. Arif Nazir Butt
Abstract
Research has shown that peer unethical behaviors are stressors, and their impact spills over to other behaviors of other employees. However, scholarship on peer unethical behaviors comments very little on the influence of peer unethical behaviors on employees' silence and proactive work behaviors. This dissertation focused on observed unethical behaviors of peers targeted at their organization and examined how witnessing a peer engage in an organizationally targeted unethical behavior would impact the observer. Drawing on cognitive appraisal theory, this research proposes that the interaction of observed unethical behavior and organizational identification will inform emotions, which in turn will shape employee silence, and urge proactive work behaviors. This research theorizes that peer unethical behaviors would induce anger, anxiety, vicarious shame, and vicarious pride, which will guide employees' silence and proactive behaviors. Additionally, the proposed relationships would vary with the level of organizational identification.
With a sample of 329, results from a between-subject scenario study generally supported the hypotheses. There was a combined effect of peer unethical behaviors and organizational identification on anger, anxiety, and shame, which in turn led to employee silence in the cases of anxiety and shame. Considering the persistent covert existence of peer unethical behaviors, managers can use this research, to understand the appraisal-contingent processes and the relevance of organizational identification in the emergence of employee silence, and build organization-wide anticipatory knowledge, to ensure that the emotions do not translate into dysfunctional outcomes.
Al Waqas Bin Abi Zyad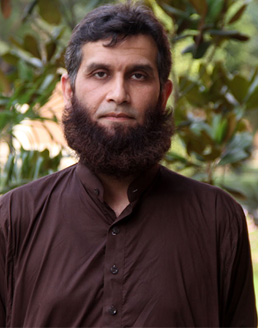 Title: Postsecular and Islamic Perspectives on Management: Religion, Altruism, and Mindfulness
LUMS ID: 2014-08-0003
School: Suleman Dawood School of Business (SDSB)
Department: SDSB
Thesis Defense Date: May 08, 2023
Convocation: June 2023
Research Interest: Organizational Behaviour and Strategy
Advisor: Dr. Muhammad Azfar Nisar and Dr. Farzad Rafi Khan
Abstract
Postsecular perspectives appear to be generally missing from management literature. Moreover, religious perspectives have also been marginalized in the management arena (Khan & Koshul, 2011; Van Buren et al., 2020). This dissertation contributes to management knowledge by introducing postsecular thought to this stream and adding to the scant literature from Islamic and Sufi lenses. Through a qualitative case study comprising an international management consulting firm and its clients in Pakistan and South Africa, this research also adds to the qualitative empirical work on the subject areas.
Based on analysis of the qualitative data, three themes have evolved. The first theme highlights secularism from a postcolonial perspective and brings to view the various aspects in which secularism marginalizes religion in the workplace, as well as the forms of agency and resistance employed by the religious in response to such marginalization. Suppression of religious ideas and ostensibly religious people were found to be among the ways secularism marginalizes the religious. The religious respond in various ways, either sanitizing ideas of any religious context, opting out of opportunities, or having their voices silenced. The second theme focuses on altruism through a Sufi lens and uncovers factors that play a role in the cultivation of altruism. Belief in a benevolent God or universe, belief in spirituality, and a quest for truth or meaning in life were among the major findings. Additional factors related to altruism included childhood experiences, age, and factors relating to life situation, such as level of authority, maturity, and independence. The prevailing environments of business organizations and business education were found to be contributing to egoism rather than altruism.
The third theme views mindfulness from an Islamic Sufi perspective and brings to light that immersal in a worldview of abundance, embeddedness in a framework of human oriented values, and involvement with multiple dialectics can foster the direction of mindfulness towards emancipatory ends. Negative and positive implications of each of the abovementioned themes have been proffered, as well as the contributions and implications of this research and suggestions for further work.
Syed Tariq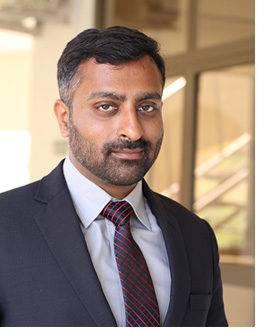 Title: Humanitarian Operations: Challenges in Pakistan, Design of the Flood Relief Chain and Financial Health of Humanitarian Nonprofits
LUMS ID: 2014-08-0009
School: Suleman Dawood School of Business (SDSB)
Department: SDSB
Thesis Defense Date: May 02, 2023
Convocation: June 2023
Research Interest: Operations Management
Advisor: Dr. Muhammad Adeel Zaffar
Abstract
Pakistan ranks below conflict-ridden nations like Afghanistan, Iraq, Myanmar and Syria in Index for Risk Management (INFORM) global risk index (INFORM, 2022). INFORM (2022) ranked Pakistan at number 22 for overall risk including vulnerability, hazard and coping capacity. Pakistan is the fifth most vulnerable nation to climate change according to Global Climate Risk Index (Abubakar, 2019). The estimated annual population affected by flooding in Pakistan stood at 714,000 by 2010 and is expected to increase to 1.5 million by 2030 with economic losses mounting to an estimated $ 5.8 billion (Group and Bank, 2021). The ongoing 2022 Pakistan floods further highlight the need to study the logistics network design for compound flooding in Pakistan (Mallapaty, 2022).
This thesis addresses concerns around humanitarian operations with a focus on disaster relief. A three-paper model is followed in this thesis. First, the context of disaster relief operations in Pakistan is explored. Ketokivi and Choi (2014) highlighted the importance of contextual awareness and situational groundedness for research in operations. Research in disaster logistics requires far more attention to contextual consideration as it instructs the design and management of relief chains (Jahre and Spens, 2010; Pedraza-Martinez et al., 2013). Kovacs and Moshtari (2019) emphasized the need for exploratory research on disaster relief cases in every instance to inform about context and test assumptions for analytical methods. Cheema et al. (2016) identified the importance of further studies on disaster relief operations in Pakistan. Therefore, the first study looked into the 2005 earthquakes and 2010 floods in Pakistan. This exploratory study facilitated the development of the analytical model presented in the next study. The second paper studied design of relief chains for compound flooding. The 2010 Pakistan floods were an incident of compound flooding due to the combined effect of snowcap melt, rainfall and river over-topping (Scott, 2011; IFRC, 2013). Last year's floods in Pakistan further highlighted the need to study the logistics network design for compound flooding in iv Pakistan (Mallapaty, 2022). Most of the research literature studied network design in only the initial few days of the disaster (Condeixa et al., 2017; Manopiniwes and Irohara, 2020), whereas compound flooding exacerbates the duration and area of flood impact (Zscheischler et al., 2018).
Additional considerations studied in this paper include the need to relocate affectees as flood impact renders more areas vulnerable (Pourrahmani et al., 2015). The third paper of this thesis looks at revenue components of nonprofits and how they predict financial health for humanitarian and emergency health nonprofits. Nonprofits play an important role in disaster relief (Matin and Taher, 2001). While their agile and flexible response makes them important contributors to disaster relief (Park and Yoon, 2022), the financial strain of disaster relief operations may last for several years (Chen, 2021). Revenue acquisition approach may explain the capability of some nonprofits to weather such shocks effectively (Hung and Hager, 2019; Lu et al., 2019). The first paper employed an exploratory case analysis approach. The next two studies used insights from this paper to test problems relevant to the humanitarian context. The second study investigated key network design problems for disaster relief in complex flooding. The third study tested the impact of fund acquisition strategy of humanitarian nonprofits on financial health of the organizations. The first study explored logistics planning in disaster scenarios through two case studies: Kashmir earthquake of 2005 and Pakistan Floods of 2010. A framework was built around the types of problems relevant to disaster logistics encountered in these cases. The framework comprised of key logistics decisions and their occurrence in the two phases of disaster operations: preparation and response. Decisions instances relevant to disaster logistics were mapped on this framework.
The cases helped uncover key areas for research in disaster logistics relevant to Pakistan. Survivability and dignified access to relief are key objectives of disaster relief operations. Respondents in National Disaster Management Authority emphasized evacuation both pre-disaster to save potential affectees from impact and post-disaster to improve affectees' access to relief. Humanitarian relief v providers have to consider evacuation and relief distribution concurrently. The damaged network created hurdles for relief distribution, while demand increased exponentially in the beginning and tapered off slowly after reaching a peak. These findings add to operations research problems in disaster relief logistics. The next paper of the thesis uses these findings to form an optimization problem that incorporates the concerns. Floods affect more people every year than any other natural disaster. Compound flooding is when multiple flooding events exacerbate the impact and duration of a flood. The second study investigated cost effective relief logistics for compound flooding through the case of floods in Sindh province of Pakistan in 2010. The problem was treated as time-varying flows of relief goods from relief warehouses through periodic relief caravans to relief camps or storage close to them; and flows of affectees from shelter sites closest to them to more accessible shelter sites. A question for this second study was the trade-off between prepositioning of relief goods and relocation of affectees. The experimental setup helped conclude that prepositioning of goods and relocation of affectees may be similar in their cost effectiveness depending on optimal placement of relief warehouses. Affectee relocation was superior to goods prepositioning when prepositioned stocks were insufficient for the combined duration of early response and peak demand.
Other factors that improved the cost effectiveness of relief provision included: greater number of warehouses close to shelters, frequent relief deliveries, and smaller modules for forward storage. Emergency health and humanitarian nonprofits work in volatile circumstances that require quick response. The burden of such operations must be borne through prudent financial management. Revenue streams and their diversity brings unique opportunities and threats to financial management of emergency nonprofits. This third study explored the impact of revenue sources and revenue diversity on the financial health, and the impact of financial health on financial distress of emergency nonprofits. A sample of 11,335 emergency nonprofits over the period of 2003 to 2020 was studied through vi difference GMM approach for the impact of revenue composition on financial health. Increased diversification of revenue streams was found to be detrimental to the overall financial health of emergency nonprofits. Program revenue and contributions affected financial health in similar ways. Findings suggested that financial health of nonprofit emergency health and humanitarian organizations was persistent through significant positive effect of lags in most cases. Impact of financial health measures on likelihood of financial distress was investigated through panel logistics regression. Financial health indicators of financial vulnerability increased and those of financial capacity decreased the likelihood of financial distress. This study recommended caution when nonprofit emergency health and humanitarian organizations pursue revenue diversification contrary to the implications of modern portfolio theory. This study also highlighted the unique[1]ness of nonprofit subsectors in investigating the financial health antecedents of nonprofits.
Usman Nazir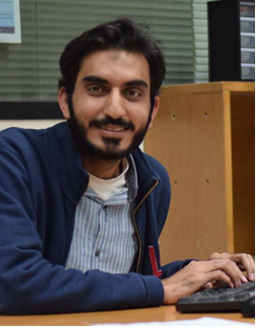 Title: Efficient Techniques for Spatial and Spatio-temporal Analysis of Remote Sensing Data
LUMS ID: 2017-03-0059
School: Syed Babar Ali School of Science and Engineering (SBASSE)
Department: Computer Science
Thesis Defense Date: May 15, 2023
Convocation: June 2023
Research Interest: Computer Vision
Advisor: Dr. Murtaza Taj
Abstract
Progress on the UN Sustainable Development Goals (SDGs) is hampered by a persistent lack of data regarding key social, environmental, and economic indicators, particularly in developing countries. For example, data on poverty and slavery, the first and eighth of seventeen SDGs respectively, are both spatially sparse and infrequently collected in developing countries due to the high cost of surveys. Other such examples include taxation, population census, vaccine coverage and electricity demand forecasting. Use of satellite imagery provides an opportunity to automate these surveys, however, while considering large geographical area, several inherent complexities in satellite imagery make automated detection a challenging task. These include high amount of computation and storage as well as variation in images over time and space such as structural, environmental and sensor variations.
The main goal of this dissertation is to develop accurate and compute-efficient learning approaches for huge volumes of Earth's images. This study also addresses the problem of scalability of the model for automatic interpretation of satellite imagery covering a large geographical extent. For this purpose, we develop several deep learning strategies using spatial convolution, 3D convolution and graph convolution. In particular, we design four deep learning architectures: 1) Tiny-Inception-ResNet-v2, 2) Kiln-Net, 3) 3D Residual Network and 4) STAG-NN for spatial and spatio-temporal classification and detection for high resolution imagery. We also develop two large-scale classification benchmark datasets from open-source remote sensing imagery of South Asia. The first spatial dataset, named Asia14, consisting of 14,000 Digital Globe RGB images and 14 classes including brick kilns, houses, roads, tennis courts, grass, farms, sparse forest, dense forest, orchards, parking lots, parks, oil tanks, and barren lands. The second spatio-temporal dataset, named 2C2D, consists of four key transition classes: construction, destruction, cultivation, and harvesting.
Land-use and Land-cover (LULC) is one of the essential steps in many remote sensing-based surveys. Initially, we developed a general purpose and compute efficient architecture for the problem of LULC classification and tested it on Asia14 dataset with 11 different classes. We purpose and employ Inception-ResNet inspired deep learning architecture called Tiny-Inception-ResNet-v2 which provide 63.8% reduction in parameters, and 2.6% increase in classification accuracy. We then used it for the localization of brick kilns to help eliminate poverty and bonded labour within the "Brick-Kiln-Belt" of South Asia. To incorporate intra-class variations over large-scale spatial analysis, we propose a coarse-to-fine strategy consisting of an inexpensive classifier and a detector that work in tandem to achieve high accuracy at a low computational cost. More specifically, we propose a two-stage gated neural network architecture called Kiln-Net. At the first stage, imagery is classified using the ResNet-152 model which filters out over 99% of irrelevant data. At the second stage, a YOLOv3-based object detector is applied to find the precise location of each brick kiln in the candidate regions.
To incorporate temporal variations over large-scale analysis, we then introduce a scalable method to predict socio-economic indicators using our spatio-temporal dataset 2C2D. Our approach improves existing techniques in three ways; forgoing hand-crafted features traditionally used in the remote sensing community, introducing a novel 3D spatio-temporal input technique and incorporating 3D convolutional kernels to explicitly model the spatio-temporal structure of the data and automatically learn useful features. We evaluate the efficacy of our approach on data from three different cities from different South Asian countries. Despite the significant computational overhead, 3D convolution networks fail to address the problems of non-Euclidean domains. We, therefore, develop Spatio-Temporal driven Attention Graph Neural Network (STAG-NN) to learn the interactions between dense spatial and sparse temporal data. Performance of the STAG-NN is evaluated for spatial and spatio-temporal feature learning over large scale analysis. We also demonstrate the comprehensive comparative analysis (in terms of accuracy and compute cost) of proposed techniques with state-of-the-art deep learning methods.
Our proposed solution will enable regional monitoring and evaluation mechanisms for the SDGs and will help governments target their interventions with the precision that was previously unheard of. Here we only demonstrate its application for the geo-localization of brick kilns and the detection of spatio-temporal transition classes e.g., construction, destruction, cultivation and harvesting. This research will also allow governments to monitor illegal kiln activities and implement strategies to help prevent famine and emancipate individuals trapped within institutions of slavery and support humanitarian efforts.
Mohsin Ali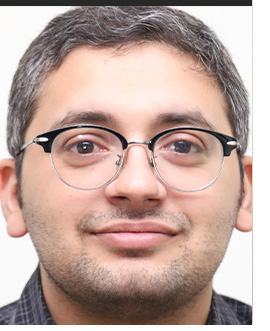 Title: Mathematical Modelling of Some Infectious Diseases
LUMS ID: 2016-07-0010
School: Syed Babar Ali School of Science and Engineering (SBASSE)
Department: Mathematics
Thesis Defense Date: May 5, 2023
Convocation: June 2023
Research Interest: Mathematical Modeling, Infectious Diseases, Applied Math
Advisor: Dr. Adnan Khan
Abstract
Mathematical modeling has a long history of being used to combat diseases and pandemics. Scientists and mathematicians have relied on mathematical modeling to uncover illnesses' origin and determine the speed at which they spread. This methodology is critical in pandemic control as it estimates the transmission rate and the percentage of the population at risk of infection. In our study for thesis, we developed various deterministic epidemic models to investigate the transmission of novel coronavirus disease (COVID-19) and co-infection of pneumonia and influenza to obtain in-depth insights into public health concerns. We employed dynamical system theory techniques to identify equilibria and different qualitative properties. We calculated the basic reproduction number for each model using the next-generation operator method. Our analysis revealed that the disease-free equilibrium (endemic equilibrium) is locally and globally (for some models) asymptotically stable whenever the threshold value is less (greater) than unity and unstable when it is greater (less) than unity. We discovered the existence of the backward bifurcation phenomenon in the co-infection of pneumonia and influenza. We conducted sensitivity analysis and contour plots to evaluate the sensitivity of parameters to the basic reproduction number. We also conducted numerical simulations based on realistic parameter values available in the literature. Additionally, we applied optimal control theory to determine the best strategies for controlling the outbreak.
Our first model explored asymptomatic individuals' role in transmitting the novel coronavirus COVID-19. We proposed optimal quarantine and isolation strategies, emphasizing that high levels of these measures are necessary during the early stages of the outbreak. Based on incidence data from the Wuhan first outbreak, we estimated the basic reproduction number to be 1.87, which was in agreement with other estimates in the literature and relatively low during the early phase of the pandemic. The second model discussed the medication and treatment required to control the disease, in addition to quarantine and isolation measures. The third model estimated and projected the epidemic curve of COVID-19 during the early phase of the pandemic in Pakistan in 2020. We estimated the basic reproduction number from incidence data for the pre- and post-relaxation period of social distancing measures. Using this analysis, we projected the epidemic curve and noted that if no substantial efforts were made to contain the epidemic, it would peak in mid-September 2020.
In the fourth model, we examined the severity of the disease and disease-related mortality, which is strongly correlated with age and the presence of co-morbidities. We incorporated this into our model by considering two susceptible classes: a low-risk group and a high-risk group. We observed that varying the relative proportion of low and high-risk susceptible populations strongly affects disease burden and mortality. Finally, the fifth model explored the interaction between influenza and pneumonia respiratory diseases, which is vital for understanding how co-infection might affect pneumonia transmission. We determined the effective reproduction number and showed that the disease-free, boundary, and endemic equilibria are locally and globally stable in the absence of co-infection. Furthermore, the model undergoes a backward bifurcation in the presence of co-infection, which means that to eliminate the disease, it might not be sufficient to bring the reproduction number below one. However, this may depend on the initial susceptible population. We also conducted numerical simulations to demonstrate the theoretical findings in the thesis.
Sunniya Iftikhar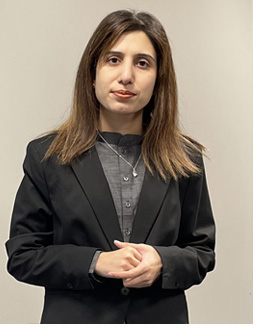 Title: Electron Donor Acceptor Double Cable Covalent Conjugates: Towards Improved Photovoltaic Devices and Accelerated Artificial Photosynthesis
LUMS ID: 2017-13-0013
School: Syed Babar Ali School of Science and Engineering (SBASSE)
Department: Chemistry
Thesis Defense Date: December 13, 2022
Convocation: June 2023
Research Interest: Polymer Chemistry, Nano-materials Engineering, Photovoltaics, Electrocatalysis and Artificial Photosynthesis
Advisor: Dr. Basit Yameen
Abstract
Tremendous amount of effort is being invested in improving the optical and electrical properties of semiconducting materials for application in diverse technologies such as photovoltaics, photocells, battery electrodes, thin-film transistors, interfacing electrodes, functional surface coatings, and biosensing devices. These efforts have led to a remarkable development in the field of semiconducting materials offering versatile chemical and functional traits. In this context, various chemically and functionally distinct classes of organic semiconducting polymers (OSPs) have been developed as alternatives to inorganic semiconductors. Compared to their inorganic counterparts, OSPs are easy to synthesize and present possibilities of installing chemically diverse functional groups on the semiconducting polymer molecules as side chains and end groups. These provisions have resulted in the development of a toolbox of OSPs with tunable optical and chemical properties that can be customized for a target application. In quest of expanding the advantages offered by OSPs and in pursuit of novel OSPs with unique chemical, optical and electronic properties, current thesis is focused on the development of side chain engineered polythiophene OSP for application in energy, environment, and biomedical domains. The synthesis of polythiophene OSPs was accomplished through Grignard Metathesis (GRIM) polymerization. GRIM polymerization offers a chain growth type of mechanism for the synthesis of regioregular polythiophene OSP with a possibility of controlling side and end groups of the resulting polythiophene molecules.
The functional groups installed on the OSP molecules as side or end groups can be transformed into other desired functional groups via facile post-synthetic modifications. The OSPs with the suitable functional groups installed on them can have a better integration with other components of the functional systems for effectively augmenting a range of applications. The overarching aim of this research was to develop a variety of OSPs with controlled chemical nature and density of side chain functional groups. The resulting side chain engineered OSPs were employed to develop functional materials for energy, environmental, and biological applications. In context of energy applications, a part of this thesis work is related to developing facile strategies for covalent conjugation of OSPs as electron donors (D) with a range of electron acceptors (A) for a better electronic communication between D-A construct for enhanced photovoltaic effect. The primary focus, in terms of electron acceptors, is on graphitic carbon nanomaterials such as fullerenes.
In this context, an unprecedented conjugation strategy was developed that can be applied directly on the pristine graphitic carbon nanomaterials without the need of any pretreatment. The insight into the efficacies of electronic communication in the developed D-A covalent hybrid systems was revealed through current generation in photodetector devices fabricated from the developed D-A covalent hybrids. The developed D-A conjugation strategies will open new avenues to materials with tunable electronic communications. The controlled molecular design of OSPs and resulting materials will help in advancing the applications that are based on photovoltaic effect. Besides developing D-A covalent hybrids of OSPs and graphitic carbon nanomaterials, the OSPs developed in this study were applied in the development of hybrids of OSPs and electrocatalytic nanoparticles (NPs) to synergize their distinct optical and electrical properties. Within this domain, heteroatom containing poly(3-hexylthiophene) P3HT was employed as a stabilizing agent to develop size-controlled NiO NPs for application in (electro)catalysis.
In addition, novel light harvesting NPs systems based on covalent conjugation of OSPs with flavin moieties are developed that can be employed in Biophotovoltaic (BPV) devices to mimic natural photosynthesis. For proof of concept, cyanobacteria were embedded in a synthetic biofilm containing polythiophene/flavin NPs to improve the light-harvesting ability of cyanobacteria and enhancement of the extracellular electron transfer from cells to electrodes for improved electricity generation in BPV devices. The outcomes of this effort will help in finding alternative solutions for transformation of solar energy to chemical energy (e.g., conversion of CO2 to chemicals or H2 production) as well as biophotoelectricity generation. In summary, this work has produced new side chain engineered OSPs and their hybrids with a unique molecular design suitable for the fabrication of a variety of functional semiconductor systems for energy, environmental, and biological applications.
Abdul Rehman Aslam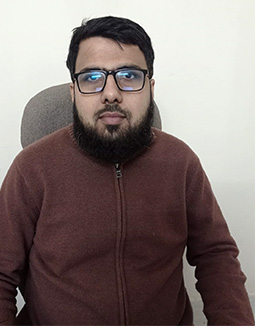 Title: Electron Donor Acceptor Double Cable Covalent Conjugates: Towards Improved Photovoltaic Devices and Accelerated Artificial Photosynthesis
LUMS ID: 2017-06-0056
School: Syed Babar Ali School of Science and Engineering (SBASSE)
Department: Electrical Engineering
Thesis Defense Date: January 26, 2023
Convocation: June 2023
Research Interest: Integrated circuits, Biomedical systems especially low power biomedical systems, embedded systems, and wearable biomedical sensors
Advisor: Dr. Muhammad Awais Bin Altaf
Abstract
Autism Spectrum Disorder (ASD) is a "spectrum" neurological disorder causing different physical and cognitive disabilities. A major dilemma faced by ASD patients is the deregulated emotions causing certain, unpredicted, and instantaneous bursts of negative emotions. These negative emotion outbursts (NEOB) cause severe self-injuries and are a major hurdle for the treatment and rehabilitation of ASD patients. The unavailability of biomarkers for early prediction along with the life-long nature of the disorder requires life-long medical care and assistance for ASD patients. A physical or cognitive assistance system that can ease the severe difficulties faced by ASD children due to these certain NEOBs is direly required.
This Ph.D. thesis has targeted the early prediction of NEOB for ASD children. Early prediction can help the parents and caregivers control and regularize their emotions. I have proposed and developed a wearable system-on-chip (SoC) based digital back-end (DBE) processor for negative emotion and NEOB prediction using Electroencephalogram (EEG) signals. The feasibility of the wearable SoC processor is highly dependent on the size (area), battery life (energy), number of EEG electrodes, scalp location of electrodes for the patient's comfort, classification results, and the validation of the processor. A miniaturized, low-power SoC processor with a limited number of electrodes can be embedded in a headband as a patch sensor for continuous (24/7) prediction of NEOB/negative emotions. I have proposed and developed two (1st generation and 2nd generation) SoC-based DBE processors for the NEOB prediction. The identification of the most suitable channels and features for emotion prediction is an important challenge for researchers. I have also performed an extensive large-scale feature extraction using multiple benchmark emotions prediction data sets to identify the most suitable channels and features.
The 1st generation processor (DBE1) and 2nd generation processor (DBE2) provide negative emotions prediction with 73.4% and 85.4% classification accuracy respectively. The DBE processors were designed and developed using a 180nm CMOS process. The DBE1 processor was implemented using only eight EEG channels, whereas DBE2 was implemented using only two (minimum) channels. The DBE1 and DBE2 utilize an area of 5.4 mm2 and 16 mm2 respectively. The energy utilization of DBE1 and DBE2 is 16μJ and 10.13μJ per prediction respectively. The temporal and frontal location EEG electrodes are used in both DBE processors. ASD children are highly sensitive. Therefore, the location of the EEG electrodes is very important. The temporal and frontal locations cause minimum discomfort for the patients. Both DBE processors were validated using SEED and DEAP emotion prediction data sets.
Muhammad Ahmad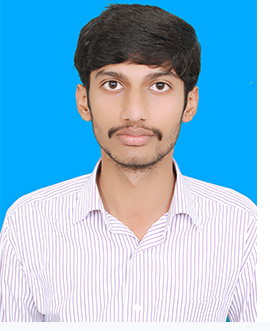 Title: Immunization and Summarization of Large Graphs
LUMS ID: 2017-03-0056
School: Syed Babar Ali School of Science and Engineering (SBASSE)
Department: Computer Science
Thesis Defense Date: January 20, 2023
Convocation: June 2023
Research Interest: My research interests are in the areas of data mining, big data analytics and graph theory. I primarily work in the domain of social network analysis. Most of my research work is related to Graph Immunization in which the goal is to protect the graph from the spread of virus propagation by immunizing a subset of critical nodes. I have also worked on Graph Summarization in which the goal is to construct a (compact) summary graph of the original graph. In addition to this, I also work on performing analytics on the crowd-sourced comparison information represented as directed graphs.
Advisor: Dr. Imdadullah Khan
Abstract
In the thesis, we present results for two problems related to graphs.
Network Immunization 
Immunizing a subset of nodes in a network - enabling them to identify and withstand the spread of harmful content - is one of the most effective ways to counter the spread of malicious content. It has applications in network security, public health policy, and social media surveillance. Finding a subset of nodes whose immunization results in the least vulnerability of the network is a computationally challenging task. In this work, we establish a relationship between a widely used network vulnerability measure and the combinatorial properties of networks. Using this relationship and graph summarization techniques, we propose an efficient approximation algorithm to find a set of nodes to immunize. We provide theoretical justifications for the proposed solution and analytical bounds on the runtime of our algorithm. We empirically demonstrate on various real-world networks that the performance of our algorithm is an order of magnitude better than the state-of-the-art solution. We also show that in practice the runtime of our algorithm is significantly lower than that of the best-known solution.
Graph Summarization 
Massive sizes of real-world graphs, such as social networks and web graphs, impose serious challenges to process and perform analytics on them. These issues can be resolved by working on a small summary of the graph instead. A summary is a compressed version of the graph that removes several details yet preserves its essential structure. Generally, some predefined quality measure of the summary is optimized to bound the approximation error incurred by working on the summary instead of the whole graph. All known summarization algorithms are computationally prohibitive and do not scale to large graphs. In this paper, we present an efficient randomized algorithm to compute graph summaries with the goal to minimize reconstruction error. We propose a novel weighted sampling scheme to sample vertices for merging that will result in the least reconstruction error. We provide analytical bounds on the running time of the algorithm and prove an approximation guarantee for our score computation. The efficiency of our algorithm makes it scalable to very large graphs on which known algorithms cannot be applied. We test our algorithm on several real-world graphs to empirically demonstrate the quality of summaries produced and compare them to state-of-the-art algorithms. We use the summaries to answer several structural queries about the original graph and report their accuracies.
Syed Muhammad Abbas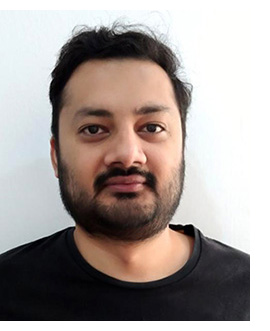 Title: An Autonomous Water Canal Structural Profiling System using an Unmanned Aerial Vehicle (UAV)
LUMS ID:  2013-06-0026
School: Syed Babar Ali School of Science and Engineering (SBASSE)
Thesis Defense Date: 30th May 2022
Convocation: Tentative
Advisor: Dr. Abubakr Muhammad
Research Interest: Field Robotics, State Estimation, SLAM, Autonomous Navigation, Deep Learning
Abstract
The objective of this thesis is to build an autonomous aerial platform that is capable of traversing the length of water canals with minimum human interaction and to reconstruct the civil structures of the water canal for inspection purposes. The civil structures include canal bed, canal banks, and other engineered structures which plays an integral part in the efficient discharge of water flow. The water channels whether for irrigation or transportation require constant monitoring and maintenance for effective water discharge as they face consistent degradation threats from silt accumulation, floods, urbanization, changing landscapes, and unauthorized civil structures. Relevant authorities conduct regular periodic inspection surveys all around the world which include a random selection of canal length as an inspection site and manually collecting data using mostly handheld sensor systems. Later the collected data is analyzed to conclude the state of the canal at the inspected part. This method of manually traversing the length of the canal and collecting data using handheld devices is slow and prone to inaccuracy due to the subjective decisions made during the monitoring surveys and human errors. In addition, the large length of the canal networks makes this problem near to impossible as frequent monitoring surveys are required to keep the irrigation system efficiency. We have presented a novel approach toward building an aerial autonomous system capable of traversing the length of water canals for inspection. First, in this thesis, we have presented a novel technique for the system integration of an aerial platform with the required state-of-the-art sensor systems. Hardware integration involves multiple sensors, such as GPS, IMU, monocular camera, and LiDARs. Calibration techniques for different sensors have been discussed in detail along with the data post-processing to increase the overall accuracy and efficiency of the proposed aerial sensor system. Second, an Extended Kalman Filter (EKF) based accurate state estimation approach for an aerial robot is presented along with customized sensor modeling for efficient and accurate data fusion. In addition to the estimation of state, 3D mapping is also presented based upon the generated trajectories to generate a 3D reconstruction of the canal structure using point clouds. Third, a novel technique to measure the accuracy of a localization algorithm in an outdoor environment is proposed using an external marker. The fourth contribution is a novel navigation technique to traverse the length of the water canal using a deep Convolutional Neural Network(CNN). The fifth contribution is a novel technique to classify the canal bed terrain for effective hydrological modeling. The last and sixth contribution is a practical method to estimate the volume of soil from a generated point cloud.
Faiza Iftikhar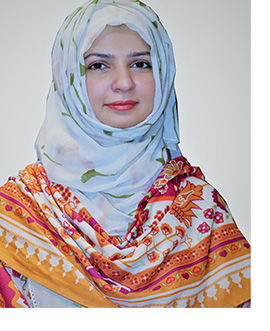 Title: Novel Multistage Optical Fiber Cavity Systems for Communication and Sensing Applications.
LUMS ID: 17060049
School: Syed Babar Ali School of Science and Engineering (SBASSE)
Department: Electrical Engineering
Thesis Defense Date: 13-06-2022
Convocation: 30-06-2022
Advisor: Dr. Muhammad Imran Cheema
Research Interest: Photonics, Optics, Exceptional Point Sensing and Optical Filter Design
Abstract
Multistage Fabry-Perot etalons have various applications in the optical communication and sensing domain. Multistage Fabry-Perot systems are diverse in tunable parameters such as reflectors' reflectivities and optical path lengths of the cavities. However, all the parameters are not fully explored systematically to get the desired transmission response for a particular application. Previously, reflectivities of the reflectors have been optimized for the desired characteristics of a wavelength filter, such as bandwidth, flat-top passband, stopband ripple rejection, and isolation. However, optimized uneven cavity lengths can better control the target bandshaping parameters. Similarly, in multistage fiber cavity sensors, one can explore the exceptional point to enhance the sensitivity rather than the Vernier effect. As a result, the current work presents novel multistage systems with theoretical formulations and experimental schemes for designing distortionless wavelength filters with desired bandwidth by utilizing unequal optical path lengths and an ultra-sensitive refractive index sensor near the exceptional point.             
This thesis provides valuable insight into many characteristics of multistage fiber cavity systems for wavelength filter and refractive index sensor design. Firstly, we derive a compact expression for the transmission response of a multi-cavity Fabry-Perot system having asymmetric reflectivities and uneven optical path lengths. We then transform it into a z-domain transfer function for designing a bandpass filter of desired characteristics. Secondly, we propose a digital synthesis technique to optimize the unequal cavity lengths for enhancing the multistage Fabry-Perot system's free spectral range (FSR) or bandwidth with fixed reflectors' reflectivities and demonstrate it experimentally. Thirdly, we design a wavelength bandpass filter with a flat-top passband, better isolation, and maximum stopband ripple rejection with fewer unequal cavities than the equal cavity multistage Fabry-Perot system. We explore that the number of cavities in the unequal cavity multistage Fabry-Perot filter is independent of the transfer function order of desired filter response in the digital domain. Lastly, we propose a theoretical model of an ultra-sensitive refractive index sensor near the exceptional point by exploiting the parity-time symmetric nature of a non-Hermitian two-cavity fiber Fabry-Perot system having balanced gain and loss in the alternate cavities. We derive an equation predicting the mode's FWHM changes as a square root of low perturbation (external refractive index changes) in the broken parity-time symmetric region. Our sensor is more sensitive with a lower detection limit than the previous approaches.    
Notably, all the theoretical formulations and experimental approaches provided in this thesis apply to integrated ring resonators. Moreover, the digital synthesis techniques for FSR enhancement and wavelength filter design apply to micro-cavity structures equally. Furthermore, the recent research about the multistage optical sensor applies to liquid and gaseous phase sensing applications. We expect the novel multistage optical systems described in this thesis will find various applications in optical filtering, biochemical sensing, and environmental monitoring.
Ammad Shaukat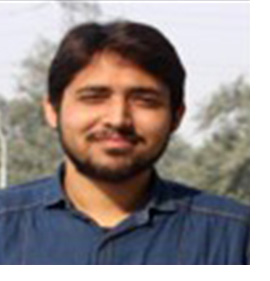 Title: Drosophila Multiple ankyrin repeats single KH domain protein contributes to the maintenance of gene activation during epigenetic cell memory
LUMS ID: 17140025
School: Syed Babar Ali School of Science and Engineering (SBASSE)
Thesis Defense Date: May 23, 2022
Convocation: 30/ 06 / 2022
Advisor: Dr. Muhammad Tariq
Abstract
Specialization of cells needs maintenance of cell type specific gene expression patterns established during cell fate determination. The Trithorax group (trxG) proteins counteract repressive effect of Polycomb group (PcG) complexes and maintain transcriptional memory of active states of key developmental genes. Although, chromatin structure and modifications appear to play a fundamental role in this process, it is not clear how trxG prevents PcG-silencing at target genes. Recently, our lab employed a whole genome RNAi approach to identify novel trxG-like factors involved in maintaining gene activity. In this study, a hitherto unknown role for Drosophila Mask is described which emerged as one of the candidate trxG genes in RNAi screen. This study provides evidence that trxG mediated gene activation requires Mask. The genome-wide binding profile of Mask correlates with known Trithorax binding sites across Drosophila genome. The potential role of Mask in gene activation is substantiated by its overlap with H3K27ac, a hallmark of gene activation deposited by trxG protein CBP. Notably, Mask positively regulates H3K27ac levels and biochemically interacts with CBP. In addition, Mask predominantly associates with actively transcribed genes and its depletion results in downregulation of trxG targets. Importantly, mask mutant strongly suppresses extra sex comb phenotype in Pc mutants, and enhances trx mutant phenotype. Together, this data provides physiological relevance of Mask linked to trxG and explains in detail a previously unknown role for Mask in maintenance of gene activation by trxG.
Interestingly, Mask is known to interact with a histone kinase, Ballchen (Ball), via a muscle sarcomere structural protein known as Obscurin. Recently, our lab also discovered that Ball substantially co-localizes with H3K27ac at trxG target loci and is required to maintain gene activation in Drosophila. In this study, a previously unknown interaction between Ball and CBP is identified. Analysis of genome-wide binding profile of Ball and CBP reveals major overlap and their co-localization at actively transcribed genes. Importantly, Ball biochemically interacts with CBP and depletion of Ball results in drastic reduction in H3K27ac similar to mask knockdown. Ball also shows significant overlap with Mask binding on chromatin. Together, these results demonstrate a previously unknown synergy between Ball, Mask and CBP that reveals a potentially new pathway required to maintain gene activation during development.    
Anjum Iqbal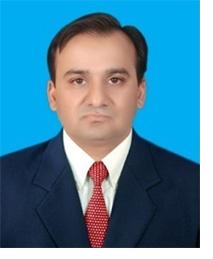 Title: Conservation Laws and Exact Solutions of Nonlinear Compacton Equations
LUMS ID:  2016-07-0009
School: Syed Babar Ali School of Science and Engineering (SBASSE)
Department: Mathematics
Thesis Defense Date: Wednesday, 25th March 2022
Convocation: June 2022
Advisor: Dr. Imran Naeem
Abstract
Compactons, or solitons with compact support, were first introduced as solutions of the nonlinear dispersive K (m, n) equation, which generalizes the celebrated KdV equation. We present the general form of conservation laws for the nonlinear Rosenau-Hyman compacton K(m, n) equations via the multiplier approach. General formulas for some new conservation laws are established for the K (m, n) equations. We describe three different cases where Lie symmetries are associated with these generalized conservation laws. The double reduction theory is utilized to construct some new reductions and exact solutions for different choices of m and n. Next, we study a generalized equation that represents a family of compacton supporting equations. We present the general form of conservation laws for this family of compacton equations, which results in the conservation laws, reductions, and exact solutions of certain subcases of the family equation. We also consider a generalized third-order nonlinear K (fm, gn) equation that generalizes the Rosenau-Hyman K(m,n) equation, extended Rosenau-Pikovsky K (cosm u, cosn u) equation, logarithmic KdV equation, generalized Gardner, and several other third-order nonlinear dispersive equations. Moreover, we obtain conservation laws of the K(fm, gn) equation in the most generalized form of m, n, f (u), and g (u). Several exact solutions of various equations of the K (fm, gn) form are derived from these generalized conservation laws by using the double reduction theory. The inclusion of the generalized K (fm, gn) equation as a central part of the KP equation results in a generalized KP-like equation KP (fm, gn), which for pertinent choices of m, n, f (u), and g (u) yields several variants of the KP equations, including the logarithmic KP-like equation, the generalized Gardner KP equation, and the KP equation with p-power non-linearity. We also derive the generalized conserved vectors for the KP (fm, gn) equation in the form of unknown general functions f (u) and g (u) by employing the multiplier approach. For suitable m, n, f (u), and g (u) choices, the resulting conserved vectors are then utilized in the double reduction method to construct implicit and explicit exact solutions of various KP-like generalized equations. Finally, we present novel exact solutions for a slightly generalized form of Rosenau's quintic dispersive equation. The double reduction theory is utilized to obtain fourth-order nonlinear ODE, which is then solved to compute exact solutions for the quintic equation. In particular, the (G'/G)-expansion approach is employed to procure new exact solutions for the quintic PDE with cubic nonlinearity by using the reduced fourth-order nonlinear ODE. The structure of these solutions is analyzed by some graphs that illustrate soliton and compacton solutions for different parameter values.
Iram Aziz
Title: Surface Tuned Electrospun Nanofibers for Enhanced Mechanical Andand Functional Performance
LUMSID: 2015-13-0010
School: Department of Chemistry, Syed Babar Ali School of Science and Engineering (SBASSE)
Thesis Defense Date: Oct 21, 2021
Convocation: 2022
Advisor: Dr. Salman Noshear Arshad
Abstract:
Electrospun 1-D nanofibers are extensively investigated for diverse applications owing to their unique morphology, size, high aspect ratio, low density, better pore connectivity and ease to fabricate them at large scales. However, inert nature, low density of active sites, poor electrical and thermal conductivities require their surface modification either by introducing different chemical functionalities or by constructing heterostructures with other suitable materials where nanofibers act as an active support. The choice of surface modification depends on the desired characteristics and application. This thesis is focused on developing chemical and physical surface modification strategies for carbon and ceramic nanofibers and understanding the underlying mechanisms of enhanced performance when used in polymer nanocomposites as reinforcements and in energy generation and environmental remediation as catalysts.
Polymer nanocomposites are advanced materials in which properties of both the reinforcement, usually in nanoscale length regime, and the polymer matrix phase are combined. The impact of interfacial shear strength, tuned by chemical functionalization, on multifunctional properties of carbon nanofibers (CNFs) reinforced epoxy nanocomposites is investigated. A facile approach was adopted to chemically functionalize the CNF through acid oxidation and amidation treatments. The surface functionalized and pristine CNFs were then incorporated as reinforcements in the epoxy matrix. The surface functionalities on CNF surfaces formed covalent interactions with epoxy monomer through an in-situ reaction. A significant enhancement in the tensile strength and storage modulus was observed which is attributed to the better dispersion and strong interfacial interaction. The thermal stability, dielectric properties and AC/DC conductivity were also investigated and discussed in terms of the interfacial characteristics.
In the next step, the fabrication of these carbon nanofibers was slightly modified to induce in-situ growth of nanostructured carbons over carbon nanofibers aided by FeNi bimetallic nanoparticles. These novel hierarchical carbon-based nanostructures were investigated as electrocatalysts for oxygen reduction reaction (ORR) and oxygen evolution reaction (OER) reactions. Interestingly, different morphologies of carbon nanostructures, i.e., carbon nanotubes (CNT), graphene nanotubes (GNT) and graphene sheets (GS), were grown over carbon nanofibers by controlling mixing ratios of the precursors. Specifically, a mixture of carbon nanotubes and graphene nanotubes supported over CNF (G/CNTs@NCNF) showed significant enhancement in ORR with superior stability and methanol tolerance to Pt/C in the alkaline media. Whereas graphene sheets wrapped carbon nanofibers (GS@NCNF) exhibited superior performance with overpotential 230 mV for OER. However, G/CNT@NCNF showed better stability and improved OER reaction kinetics over GS/NCNF, which indicated that CNTs and GNTs promote charge and mass transfer resulting in better overall performance. These results are of great significance for the design and development of advanced electrocatalysts based on nonprecious metals and metal free heteroatom doped carbon-based nanostructures.
Last part of the dissertation focused on exploring synergistic combination of energy generation with simultaneous environmental remediation. A heterojunction photocatalyst was fabricated by in-situ growth using Co zeolitic imidazolate framework nanoplates decorated BaTi2O5 nanofibers (Co-ZIF-L@BaTi2O5) with high exposed active sites and improved solar energy harvesting capability. The suitable band matching resulted in simultaneous organic pollutant degradation through oxidation and H2 production by reduction. Moreover, the organic pollutant degradation synergistically improves the kinetics of hydrogen production. This work not only provides a feasible strategy for fabricating dual functional heterojunction catalysts for pollution degradation and clean energy production, but also sheds light on the underlying mechanism for enhanced H2 production by corresponding wastewater treatment.
Syed Muhammad Ahsan Razvi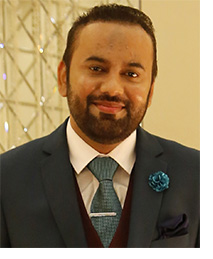 Title: A Holistic Transformation Towards a Techno-Economic Model with Bilateral Contracts in Smart Building(S)
LUMS ID:  2017-06-0064
School: Syed Babar Ali School of Science and Engineering (SBASSE)
Department: Electrical Engineering
Thesis Defense Date: 24-05-2022
Convocation: 30-06-2022
Advisor: Dr. Hassan Abbas Khan
Abstract
Smart urban buildings are being built as a synergetic deployment of renewable energy sources and electric vehicles.  These buildings employ rooftop solar (depending on space constraints) to reduce grid dependence and as per our assessment have high profit margins by either contributing to the grid stability and/or having local aggregation for optimum routing of power. A large influx of rooftop solar photovoltaics (PV) deployments has been seen in buildings over the past decade due to lucrative net-metering schemes introduced by the various governments, including Pakistan. However, the selection of optimum technology for large-scale rooftop PV installations and the introduction of a comprehensive profitable architecture in smart buildings has remained an open question for the PV and smart grid research community, respectively, primarily due to the evolving space of the technology as well as changing regulations around feed-in tariffs (FiTs). Precisely, in the context of profit maximization and operational viability (technical) for smart buildings, it is needed to assess the a) optimum solar PV technology for rooftop deployments under constraints (low irradiance and partial shading conditions), b) lucrative business propositions for smart buildings (with solar PV, storage and/or charging infrastructure) and c)total harmonic distortion (THD) in current and voltage as a power quality parameter to gauge the stability of low voltage distribution network. Therefore, in this thesis all these research areas are explored leading to a novel and comprehensive framework for the profitable electricity sharing mechanism among multiple buildings.  
Firstly, it is examined that under low irradiance and partial shade, the performance of thin film (TF) PV outshines the power output from crystalline silicon (c-Si) PV. However, due to the relatively low efficiency of TF PV modules, larger rooftop area is required to extract similar amount of power compared to c-Si. Henceforth, given the facts that TF PV panels are lower cost and perform well under low irradiance and partial shading conditions these modules are optimum for localities without significant space constraints.  
Secondly, to cope with the challenge of lowering the overall electricity tariff for the consumers, a novel business model is proposed for multiple buildings having bilateral contracts and connected with the grid, simultaneously. The proposed business architecture caters for the profit margins of each participating building, whether it has rooftop solar PV or not. The detailed results from the model signify that smart building (with solar and storage) earn up to 43 % of annual profits after incorporating installation costs of photovoltaic-battery system. Further, secondary buildings (without solar or storage) achieve 3 - 16 % of savings in the electricity costs based on different contracted loads and agreement tariffs. This work can further enhance the utilization of solar energy resources via rooftop solar photovoltaic to help mitigate the per capita carbon dioxide emissions in countries like Pakistan with high dependency on fossil fuel for electricity generation.  
Thirdly, the integration of electric vehicles in smart buildings enables added options of electricity trade for the prosumer (smart building) along with the optimized charging of electric vehicles. It allows the smart building to earn up to 87 % profit and secondary buildings electricity cost saving goes up to 41 %. To further facilitate the charging station integration in smart buildings, vehicle-to-everything (V2X) concept is introduced. The optimized charging and discharging of electric vehicles in the parking station of smart building enables the fleet of electric vehicles to earn savings up to 66 %. In addition, primary building (smart building) earns profit up to 62 % whereas the electricity cost savings of secondary buildings ranges from 2- 20%. Resultantly, the objective of lowering overall electricity cost with the introduction of profit maximization framework for the smart building, secondary buildings and electric vehicles on a local level is successfully achieved in this thesis.
Lastly, the technical evaluation of rooftop grid-connected PV systems with high diffusion of non-linear loads facilitates the integration of rooftop solar PV as a distributed energy resource in the low voltage networks. The results reveal that the installation of solar PV at alternate buses allows to operate within the limits for total harmonic distortion in voltage and current. Overall, this thesis presents a detailed techno-economic model for smart building(s) having bilateral contracts with secondary buildings and charging infrastructure for electric vehicles, along with a detailed assessment of the power quality parameters for grid-connected rooftop solar PV in low voltage networks.
Shamsa Abid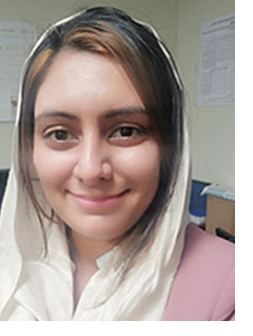 Title: Feature-driven API Usage-based Code Example Recommendation for Opportunistic Reuse
LUMSID: 2015-03-0049
School: Department of Physics, Syed Babar Ali School of Science and Engineering (SBASSE)
Thesis Defense Date: Oct 15, 2021
Convocation: 2022
Advisor: Dr. Shafay Shamail
Abstract:
Software reuse is a common practice in the development and maintenance of a modern software system. Software developers need to search for reusable code that would assist them in implementing a given feature or development task. Often, the timely discovery of a critical piece of information can have a dramatic impact on productivity. Current code search systems focus on providing code against a specific user query and repeated searches need to be performed until the code for the desired feature or set of features is found. The problem of repeated code searches needs to be addressed and a solution is desired for helping developers to get the code for related features, thus enabling opportunistic reuse for increased developer productivity.
 
We propose FACER (Feature-driven API usage-based Code Examples Recommender), a recommendation system that provides developers with method recommendations having functionality relevant to their feature or development task. The main idea behind FACER is to provide code recommendations against a feature query based on patterns of frequently co-occurring API usage-based Method Clone Classes. Such patterns are called Method Clone Structures (MCS). The heuristic behind Method Clone Classes is that methods with similar uses of APIs are semantically related because they do similar things and are identified as members of a clone class. FACER generates related method recommendations in two stages. In the first stage, the developer provides a feature query (expressed as a comment) to get a set of methods that implement the feature. In the second stage, upon selection of one of these methods by the developer, a subsequent recommendation provides related methods for opportunistic reuse. Our experimental results show that, on average, FACER's recommendations are 80% precise and that developers find the idea of related method recommendations useful. We also propose a novel Context-Aware Feature-driven API usage-based Code Examples Recommender (CA-FACER) that leverages a developer's development context to recommend related code snippets. We consider the methods having API usages in a developer's active project as part of the development context and demonstrate how context-awareness based on API usages can improve the quality of recommendations for Java Android code. From our experimental evaluation on 120 Java Android projects from GitHub, we observe a 46% improvement of precision using our proposed context-aware approach over our baseline FACER. CA-FACER recommends related code examples with an average precision (P@5) of 94% and 83% and a success rate of 90% and 95% for initial and evolved development stages, respectively.
 
List of Publications:
 
S. Abid, S. Shamail, H. A. Basit, and S. Nadi, "FACER: An API usage-based code-example recommender for opportunistic reuse," Empirical Software Engineering, vol. 26, no. 6, pp. 1-58, Aug 2021.

M. Kamal, A. Abaid, S. Abid, and S. Shamail, "FACER-AS: An API Usage-based Code Recommendation Tool for Android Studio," proceedings in 2021 IEEE International Conference on Software Maintenance and Evolution (ICSME), IEEE, 2021

S. Abid, "Recommending related functions from API usage-based function clone structures," Proceedings of the 27th ACM Joint Meeting on European Software Engineering Conference and Symposium on the Foundations of Software Engineering, pp. 1193–1195, 2019.

S. Abid, S. Javed, M. Naseem, S. Shahid, H. A. Basit, and Y. Higo, "CodeEase: Harnessing Method Clone Structures for Reuse," in 2017 IEEE 11th International Workshop on Software Clones (IWSC), pp. 1–7, IEEE, 2017.

S. Abid and H. A. Basit, "Towards a structural clone based recommender system," in 2016 IEEE 23rd International Conference on Software Analysis, Evolution, and Reengineering (SANER), vol. 3, pp. 51–52, IEEE, 2016.
Website: https://shamsa-abid.github.io/
Google Scholar: https://scholar.google.com/citations?hl=en&user=jRO5wwcAAAAJ
Web Link: https://sbasse.lums.edu.pk/node/10110
Mumtaz Khan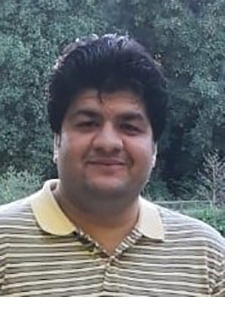 Title: Numerical Simulations and Error Analysis of Fractional Non-Newtonian Flows
LUMSID: 2017-07-0004
School: Department of Physics, Syed Babar Ali School of Science and Engineering (SBASSE)
Thesis Defense Date: Oct 15, 2021
Convocation: 2022
Advisor: Dr. Amer Rasheed
Abstract:
The field of fractional calculus has been exceptionally developing since the inception of the idea in 1695 by Leibniz and L'Hôpital. The mathematical research groups extended their research interests to the fractional derivatives as they can candidly be presumed to generalize the integer-order derivatives. Moreover, very few research studies present logical inferences from the real-world physical phenomena studied through fractional derivatives. The field of fractional calculus has also captured the interest of many researchers from the field of Physics, acoustics, bio engineering, seismology, medical physics, imaging, and stochastics, etc. due to the fact that it can be used to model the non-locality, memory, spatial heterogeneity, and anomalous diffusion inherited in a number of real-world problems. The investigation of non-Newtonian fluid is a significant illustration of fractional calculus when the transport in a viscoelastic non-Newtonian fluid converts into "anisotropic" due to the distribution of fluid density and heterogeneity internal temperature while an external force created by shear flow is applied. Since the non-Newtonian fluids contain intricate multi-term time-fractional dynamical systems having diffusion and time-fractional diffusion terms in addition to a non-linear reaction term, so the conventional research techniques of universal applications and mathematical characterization utilized to investigate the Newtonian fluids are no longer valid. The aforesaid multifarious systems are modeled with the aid of fractional calculus by means of intercalating among the integer orders of differential equations in order to comprehend the non-local association in time and space using a fractional operator. The available techniques in literature cannot determine the exact solutions of coupled viscoelastic non-linear differential equations, and due attention is also not extended to the numerical solutions of atypical non-linear fractional flows. Therefore, in the recent past, several researchers have performed focused studies to discover novel and up-to-date theoretical and numerical techniques to determine solutions of fractional hydro-dynamical systems. Various concerns regarding viscoelastic simulations have been addressed by researchers with the passage of time. These issues may form a basis for restructuring the model in order to develop an efficient numerical scheme. In our thesis, we have taken into consideration only the viscoelastic fluids with different flow formations. Primarily, a structural description of the problem is offered, followed by fundamental laws essential for modeling the presented problem. Further, we have developed an up-to-date model for viscoelastic fluids where various physical effects like a magnetic field, variable thermal heat flux, joule heating phenomenon, etc., are applied over different geometrical surfaces keeping in view their industrial utility. In order to solve the aforesaid fractional viscoelastic fluid model, we have considered computational approaches of Finite difference approximations along with the $L_1$ algorithm to discretize the fractional time derivative and Finite Element discretization for spatial variables to determine the solution of fractional viscoelastic models. The benefits of using this model are manifold and will result in an efficient and precise solution with reference to different rheological models and kinds of nonlinearities that occur in the Non-Newtonian systems. We have formulated a code for our proposed numerical scheme and carried out numerical convergence and error analysis intending to establish the validity of the code. To conclude, we are confident enough that this thesis will be a valuable contribution to the studies of computational and fractional calculus over a viscoelastic fluid in addition to the beneficial count in industrial and engineering applications.
Iqra Azeem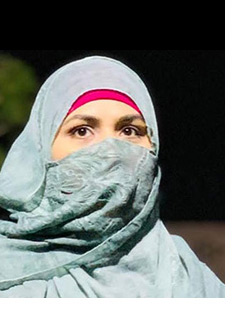 Title: Nanomaterial Based Tools for Molecular Investigation of Membrane Associated Proteins and Diverse Screening Applications
LUMS ID: 2016-13-0023
School: Department of Chemistry & Chemical Engineering, Syed Babar Ali School of Science and Engineering (SBASSE)
Thesis Defense Date: Sep 24, 2021
Convocation: 2022
Advisor: Dr. Basit Yameen
Abstract
Nanomaterials exhibiting specific affinity towards target molecules constitute the foundation of several emerging technologies including nanomedicine and (bio)sensing. In this work, metal, metal oxide, semiconductor, and carbon-based nanomaterials (NMs) were functionalized with targeting ligands exhibiting high affinity towards a variety of targets including membrane-associated proteins, enzymes, antibodies, and gas molecules. The functionalization of NMs with targeting ligands was accomplished by employing a diverse range of reactive molecular platforms including bi-functional linkers, branched polymers, and polymer brushes grafted from the surfaces via surface-initiated atom transfer radical polymerization (SI-ATRP) technique. 
In the first part of the work, a range of novel probes were designed and developed for potential applications in molecular imaging and protein purification. In this context, the chemical strategies historically emerged during the development of NMs for targeted drug delivery applications were exploited for the fabrication of NMs that could be employed as contrast agent in cryo-electron microscopic (cryo-EM) investigations of selected proteins. For this purpose, gold nanoparticles (AuNPs) were functionalized with bi-functional linkers bearing chemical groups that bind to the nanoparticle at one end and conjugate to the targeting-ligands at the other end. The targeting ligands employed in this work include glycine receptors (GlyR) antagonists (strychnine), glutathione, and biotin, respectively exhibiting high affinity towards GlyR, glutathione-S-transferases (GSTs), and streptavidin. Cryo-EM is still a young field, and its application landscape is limited by a number of constraints. Some of these constrains stem from the challenging sample preparation protocols. The processes used to vitrify the sample before structural determination via cryo-EM are difficult to control and they appear to cause biomolecules to come in contact with the air-water interface. In this regard, chemically functionalized graphene oxide coated TEM grids were designed that are expected to help in uniformly distributing the protein molecules onto the cryo-EM grid while holding it away from the air-water interface. The imaging of proteins using cryo-EM requires protein purification, which has posed a challenge to the state-of-the-art purification technologies in recent years. In order to simplify protein purification process, monolayer bifunctional PEG and polymer brush grafted iron oxide nanoparticles were fabricated. Ligands, which specifically bind to GlyR and GSTs, were conjugated to the monolayer and polymer brush functionalized iron oxide magnetic nanoparticles to develop ligand-specific magnetic nanobeads. The developed materials are expected to provide a simple route for purifying membrane-associated proteins and enzymes.1 In addition to surface modification of NMs with specific chemical functionalities, knowing the precise location and number of surface anchored chemical functional groups is of critical importance. Organic functional groups cannot be generally visualized with adequate contrast using electron microscopic techniques. In this context, electron dense AuNPs functionalized with the chemical functionalities complimentary to the functionalities introduced on the surface of the functionalized NMs can be used as tags revealing the precise location and density of the functional groups introduced on the surface. The inert chemical nature and higher phase contrast make AuNPs suitable for this application. Consequently, we have developed alkyne functionalized AuNPs for mapping reactive azide groups on the surface of individual 2D peptoid nanosheets (PNS) via surface confined click chemistry. 
The toolbox of materials and chemical strategies developed in this work were extended to augment the multidisciplinary and integrative research efforts focused on the development of effective sensing platforms. Development of point-of-care (POC) diagnostics and onsite detection platforms hold great potential to improve healthcare and environmental monitoring in both developing and developed nations. As an applied impact of this work, natural and synthetic fibers were functionalized with different combinations of polyphenol coating and silica nanoparticles to develop surfaces for enhancing the activity of the immobilized antibody. The results presented in this context highlight the strategies for increasing the activities of immobilized antibodies (i.e., increased activity retention) without resorting to the relatively costly approaches currently being practiced.2 In addition to biosensing applications, an H2S gas sensing platform consisting of silver NPs confined on the surface of flexible polypropylene film was developed and its effectiveness to sense H2S at different concentrations was demonstrated.3
In summary, the unprecedented materials and chemical strategies developed in this work are expected to lay foundation for the development of a vast variety of novel bioimaging, biosensing, and chemical sensing technologies.
Abdul Quayam Khan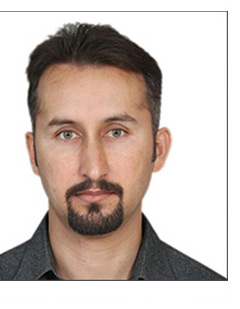 Title: Numerical Solutions of Some Nonlinear Fractional Flow Problems
LUMS ID: 2015-07-0010
School: Syed Babar Ali School of Science and Engineering (SBASSE)
Thesis Defense Date: Sep 20, 2021
Convocation: 2022
Advisor: Dr. Amer Rasheed
Abstract
Physical models of viscoelastic flow in terms of fractional order derivatives is a fascinating subject, in various fields of engineering, fluid dynamics, quantum computing, etc. The viscoelastic fluid models represent more realistic behavior as compared to the integer order derivatives in fluid dynamics. This is mainly because of the hereditary effects are taken into account by the fractional order models while formulating the flow problems. Mathematical models for such phenomenon usually result in the form of fractional partial differential equations (PDEs). In order to solve the fractional order PDEs, there are several analytical methods such as Laplace transform and Fourier transform methods in literature which had been usually employed to solve linear fractional order PDEs. However, it is difficult to solve non-linear fractional order PDEs using these analytical techniques. Hence, the researchers use numerical techniques to find approximate solutions for such fractional PDEs.
In this thesis, we have highlighted the numerical techniques alongwith the error and stability analysis of the schemes have been presented. Numerical methods, such as finite element and finite difference methods, along with L1 algorithm approximation, have been employed to investigate the approximate solutions. The simulations of flow fields as well as pertinent physical parameters and fractional order parameter effects on the fluid flow of some non-linear viscoelastic fluid problems have been discussed. A code in MATHLAB has been developed for simulations of the underlying models. Finally, the graphical illustration along with the physical interpretations have been presented for each problem. Conclusions and future directions are discussed at the end of thesis.
Nasir Mehmood
Title: Towards Developing a Large Energy Store using Small Scale Distributed Batteries for Energy Arbitrage
LUMS ID: 2016-03-0055
School: Dept. of computer Science,Syed Babar Ali School of Science and Engineering (SBASSE)
Thesis Defense Date: Sep 10, 2021
Convocation: 2022
Advisor: Dr. Naveed Arshad
Abstract
Electricity, inherently, is a non-storable commodity and has to be consumed at the moment it is produced. Although there are energy storage technologies that can store electricity, none of them is lossless and a certain amount of electricity is lost during charging and discharging. Due to the high penetration of renewable energy sources, which generate variable electricity intermittently, large energy storage is required for the optimal operation of the grid. In recent times, large-scale batteries are making inroads to the power sector but they are still expensive. Using large central electricity storage suffers from disadvantages of capital, operational and maintenance cost and grid degradation due to storage failure. A large distributed energy storage consisting of a large number of small-scale energy storage systems (ESSs) is advantageous for both the system operators and the consumers.
A survey estimated that electricity consumers in Pakistan had installed over 2.8 million battery-based uninterruptible power supplies (UPSs) in the year 2012-13 with an increasing rate of 4.5% per year. Consumers installed these UPSs due to load shedding problems in Pakistan caused by electricity shortfalls [1]. In recent years, the Government of Pakistan has added generation capacity at a rate of 15.5% per year, almost twice the rate at which demand increased [2]. The study [2] estimated that a large volume of installed capacity will not be utilized in the coming years even at peak demand. The large number of batteries need to be utilized which would, otherwise, will be unusable due to surplus generation capacity. We can create a large energy storage by aggregating a large number of small-scale batteries that are already installed by the consumers.
In this thesis, we propose a model for creating a large distributed energy storage consisting of many small-scale consumer's batteries. The model is based on central control where a central controller controls the charging and discharging of the individual batteries. An important part of the model is scheduling a net charge or discharge energy among the individual batteries participating in the distributed storage. Therefore, we also propose a weighted batteries scheduling (WBS) scheme for scheduling energy among the batteries. The WBS scheme assigns a numeric weight to each of the batteries and the energy is scheduled according to the weight of each of the batteries. We evaluated performance with respect to different weights such as the state-of-charge (SOC) of the batteries, batteries energy capacities and priority-based weights. Priority-based weights, which are calculated by prioritizing the batteries with respect to their SOCs, appear to be the most efficient. Priority-based weights schedule energy among the batteries so that it maximally keeps SOCs of all the batteries at the same level thus minimizing the effect on the batteries' cycle lifetime.
Energy arbitrage is a mechanism of increasing retailer's profit by exploiting variations in electricity prices. Retailer buys and stores electricity at the time with low wholesale electricity price and sells stored electricity to the end-users during times of high retail price. Due to internal losses of ESS, efficient charging and discharging schedule should be obtained that minimizes the cost of buying electricity and maximizes the retailer's profit. We used our distributed storage model to calculate arbitrage profit using wholesale electricity price data. Wholesale electricity prices are usually not available in advance. Therefore, we developed a scheme for forecasting electricity prices using Gaussian process regression to study the effect of forecasting on energy arbitrage profit. In addition to energy arbitrage, we also calculate financial benefits obtained by the proposed distributed energy storage from the frequency regulation market. We perform an economic analysis from the perspective of energy storage owners by calculating the net-present-value for each of the storage owners. Our results show that the proposed model gives financial benefits to both the retailers as well as the consumers. We compare financial benefits obtained by the storage owners using the storage individually i.e. without participating in the distributed storage with the financial incentives obtained by participating in the distributed storage. In the individual case, the ESS remains highly underutilized and the financial benefits are much lower compared to the financial benefits that a storage owner receives by participating in the distributed storage. We used the proposed storage model for peak shaving applications as well. Using Pakistan demand data, we show that the operational cost can be greatly reduced by shifting a peak from peak hours to off-peak hours using our proposed distributed storage.
Muzamil Shah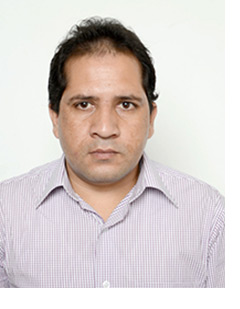 Title: Magneto-optic Effects in 2D Quantum Materials
LUMS ID: 15120004
School: Dept. of Physics,Syed Babar Ali School of Science and Engineering (SBASSE)
Thesis Defense Date: Aug 28, 2021
Convocation: 2022
Advisor: Dr. Muhammad Sabieh Anwar
Abstract
Recent developments in quantum materials with emergent properties are opening alternative avenues for materials engineering on demand. In quantum materials, collective electrons demonstrate various macroscopic behavior, typically in the presence of external stimuli i.e., electromagnetic fields. The main theme of this thesis is to explore magneto-optic phenomena in two-dimensional quantum materials which show promise for optical communication technology, remote sensing of magnetic fields, and other laser applications.
The central body of this work explores magneto-optic effects and mechanical beam shifts in these 2D quantum materials. For the sake of clarity, we have divided the thesis into three parts. First, we focus on some basic concepts of condensed matter physics which are important for understanding this thesis. The theoretical pursuit involves topological band theory, topological invariants, the description of the classical and quantum Hall effects, time-reversal symmetry, and introduction to 2D and 3D topological insulators. We discuss the electronic properties of graphene and silicene by studying their low-energy Dirac physics using tight-binding approximations. We also derive the energy dispersion in the presence of a magnetic field. To drive topological quantum phase transition between trivial and non-trivial states, we utilize the electric and magnetic fields as a control knob. Furthermore, we focus on the transport properties providing the theoretical framework.
Second, we focus on the magneto-optic responses of 2D silicene and hybridized topological insulators. The behavior of these quantum materials under the influence of external fields, for example, electric and magnetic fields, is dictated in a highly non-trivial manner including the possibility of topological phase transitions.  The presence of strong spin-orbit interaction in silicene and its analogues, germanene and tinene, also leads to the opening of a gap in the energy spectrum and spin-splitting of the bands in each valley. We use a semiclassical treatment to describe the Faraday rotation (FR) and Magneto-optic Kerr effect (MOKE) which can be modulated both electrically and magnetically. We derive analytical expressions for the valley and spin-polarized FR and MOKE for arbitrary polarization of incident light in the terahertz regime. All in all, very large FR and MOKE can be achieved.
We also discuss the magneto-optic response of topological insulator (TI) thin films exposed to quantizing, external magnetic fields. We theoretically investigate quantum phase transitions from topologically non-trivial to trivial states and vice versa in three-dimensional hybridized topological insulators ultra-thin films. The interplay between the hybridization of the top and bottom surface states (SSs) and Zeeman energy also gives rise to topological and normal insulating phases. Therefore, by tuning the Zeeman energy, we can drive the phase transition between these two phases. Furthermore, we impinge a Gaussian beam on the surface of the 3D TI to study FR MOKE in the presence of an external magnetic field, while explicitly taking into account the hybridization between the top and bottom Dirac SSs of the TI film.
The third part of the thesis is devoted to Goos-Hanchen and photonic spin Hall shifts for light beams impinging on the surface of 2D quantum material-substrate systems in the terahertz regime. We show that giant positive and negative quantized spatial and angular beam shifts can be obtained by tuning the angle of incidence in the vicinity of the Brewster angle. We demonstrate that the in-plane and transverse spatial spin-dependent shifts are quantized due to the Landau level (LL) quantization of the magneto-optic conductivities.

List of publications during Ph.D.
Muzamil Shah and Muhammad Sabieh Anwar, ``Magneto-optical effects in the Landau level manifold of 2D lattices with spin-orbit interaction," Opt. Express 27, 23217-23233 (2019).
Muzamil Shah and Muhammad Sabieh Anwar, ``Magneto-optic modulation of lateral and angular shifts in spin-orbit coupled members of the graphene family," OSA Continuum, 3, 878 (2020).
Muzamil Shah and Muhammad Sabieh Anwar, ``Quantized and topological photonic spin Hall effects in the graphene family in the presence of magnetic fields," OSA Optical Sensors and Sensing Congress (2020).
Muzamil Shah, Ali Akbar, Muhammad Sajid and Muhammad Sabieh Anwar, `` Transitional Faraday and Kerr effect in hybridized topological insulator thin films" Opt. Mat. Express 11, 525-538 (2021).
Muzamil Shah and Muhammad Sabieh Anwar, ``Valley and spin polarized quantized spin dependent photonic shifts in topological silicene," Physics Letters A, 127342 (2021).
Muzamil Shah, Muhammad Sajid and Muhammad Sabieh Anwar, ``Quantized Goos-Hanchen shifts on the surface of hybridized topological insulator thin films," Physica E: Low-dimensional Systems and Nanostructures, p. 114819 (2021).
Muzamil Shah, Mudasir Shah and Ali Akbar, ``Magnetically tunable Goos-Hanchen shifts in topological quantum materials," CLEO OSA (2021).
Muzamil Shah, Muhammad Sajid and Mudasir Shah, ``Magnetic field and Fermi energy modulated quantized Imbert-Fedorov shifts in Graphene`` accepted in Journal of the Optical Society of America B, (2021).
Muzamil Shah and Muhammad Sajid, ``Surface state dependent giant quantized photonic spin Hall effect in a magnetic topological thin film`` under review in Physica E: Low-dimensional Systems and Nanostructures, (2021).
Muzamil Shah and Muhammad Sabieh Anwar, ``dc and ac transport in two-dimensional ferrovalley materials,"in preparation (2021).
Atiqa Kayani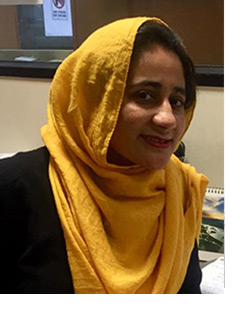 Title: Beamforming Strategies for Millimeter Wave Massive MIMO Systems
LUMS ID: 15060055
School: Syed Babar Ali School of Science and Engineering (SBASSE)
Thesis Defense Date: Jul 08, 2021
Convocation: 2022
Advisor: Dr. Ijaz Haider Naqvi
Abstract
The inescapable problem of increased data traffic in wireless communication systems has been the subject of interest to researchers in the wireless community. The exponential growth in data traffic volume, increase in the number of connected devices, capacity and efficiency have led to the development of next-generation wireless technologies, known as 5G technology.  A novel technical solution and a paradigm shift to achieve the spectral efficiency required by 5G standards is to incorporate a large number of antennas in the system called massive multiple-input multiple-output (MIMO). Massive MIMO systems scale up the capacity by the number of transmit and receive antennas. Furthermore, a large segment of underutilized spectra is available at millimeter Wave (mmWave) band, which are suitable for 5G communication systems as they occupy large bandwidth.  However, at these high frequencies, large number of antennas are required for a reasonable link signal-to-noise ratio (SNR). In addition to beamforming gain, large antenna arrays also enable precoding to support multiple users, multiple streams, improved spectral efficiency and increased data rates.
However, realizing mmWave massive MIMO systems in practice involves several key challenges. Traditional MIMO processing, that is performed digitally at baseband, cannot be directly extended to future massive MIMO 5G systems. The optimal fully digital systems are costly and power-hungry, as a separate radio frequency (RF) chain required for each antenna element where an RF chain includes analog to digital converter, down-converter, and a low-noise amplifier.
This dissertation is directed towards a unified framework for energy and spectral efficient (EE-SE) systems, which simultaneously employ techniques from array processing for massive MIMO at mmWave frequency band. The Saleh-Valenzuela 3D channel model capturing the characteristics of the azimuth and elevation dimensions for the mmWave massive MIMO systems. This strategy where azimuth and elevation dimensions are jointly beamformed is sometimes referred to as full dimension (FD) MIMO, and is an active area of research in standardization. Spectral efficiency (SE), energy efficiency (EE), sum rate, and SNR are the key performance metrics considered in this thesis. This study consists of two parts: the first part discusses the spatial correlation properties of mmWave massive MIMO channel in the presence of different object/scatterers, and the second part involves symbol optimization while ensuring maximum SE and EE, and is also related to the design of the hybrid precoder based on the channel characteristics for single (SU) and multi-user (MU) scenarios. To carry out the first analysis, the analytical expression for the generalized spatial correlation function is derived by leveraging the mathematical convenience of the spherical harmonic transform (SHT) using spherical harmonic expansion of plane waves. Since due to the compact structure of large-scale antenna arrays and the angular distribution of the scatterer, the correlation among antenna elements increases. The increased spatial correlation affects the wireless link performance and must be thoroughly investigated.
For the second part of the thesis, different hybrid precoding algorithm designs are considerd for SU and MU case. The performance of the hybrid system is examined by changing the multiplexing of data streams that are transmitted by optimizing the symbols under different SNR values. The multiple data streams and RF chains for large arrays introduce inter-stream interference, degrade system SE and increase the implementation cost of the system. On the other hand, SE would be increased with an increasing SNR, if the suitable numbers of data streams are supported. A novel heuristic algorithm is proposed to determine the optimal symbols for a SU case. Finally, a relationship in terms of a trade-off between EE and SE of hybrid beamforming structures at mmWaves is discussed. The simulation results are generated using MATLAB. The performance of different linear hybrid precoding schemes is then compared for multi-user in the random and closely-spaced locations. The analysis shows an extra RF chain may be needed for the closely-spaced user placement to get the performance close to randomly located users. A best optimal RF digital precoding combination for hybrid structure is also suggested. It is believed that the study and the results provided in this thesis are applicable to the analysis of future 5G mmWave massive MIMO systems.
Adeem Aslam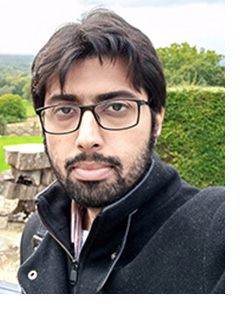 Title: Optimal Filtering, Localized Analysis and Multiscale Representations on the Sphere
LUMS ID: 2016-06-0038
School: Syed Babar Ali School of Science and Engineering (SBASSE)
Thesis Defense Date: Jul 07, 2021
Convocation: 2022
Advisor: Dr. Zubair Khalid
Abstract
The work in this dissertation is related to the development of novel techniques for the processing of signals defined on the sphere. Known as spherical signals, these are encountered in areas of science and engineering where the underlying geometry of the problem has a spherical configuration, e.g., in astronomy, cosmology, acoustics, medical imaging, geophysics and wireless communication. In most of these areas, acquired signals are almost always marred with unwanted, yet unavoidable noise due to different sources of interference, which places signal filtering and estimation at the heart of signal processing methods. In this context, the first part of the dissertation addresses the problem of signal estimation on the sphere in the presence of random anisotropic noise.

Signal analysis on the sphere can be classified as global and local. In global analysis, signals are considered over the whole sphere and are most commonly represented in terms of spherical harmonic functions. However, the data may not be available, or may not be reliable, over some regions on the sphere, which invokes the need for localized signal representations. One such localized basis for accurate representation of signals over spherical regions, called the Slepian basis, is obtained through the solution of Slepian spatial-spectral concentration problem on the sphere. The second part of this dissertation is focused on the use of Slepian basis functions to support localized signal analysis on the sphere. Analytical formulation for the (i) surface integration of signals, and (ii) computation of Slepian basis functions, over simple spherical polygons is presented. Furthermore, a subset of Slepian basis is employed to formulate a new joint spatial-Slepian domain representation of spherical signals through the novel spatial-Slepian transform. A framework for generalized linear transformations in the joint spatial-Slepian domain is also presented, which is exemplified through optimal filtering on the sphere.

The third part of this dissertation considers the use of Slepian basis functions for multiscale (multiresolution) analysis of spherical signals through hierarchical partitioning of the sphere into pixels of varying spatial extent. In this context, different sampling/partitioning methods on the sphere are reviewed and a Hierarchical Equal Area iso-Latitude iso-Longitude Pixelization (HEALLPix) scheme is proposed. Employing the formulation available in the literature, an overcomplete multiscale dictionary of Slepian functions is constructed. Additionally, a framework for analytical computation of Slepian functions for pixels generated using Hierarchical Equal Area iso-Latitude Pixelization (HEALPix) scheme is formulated, which facilitates the construction of another multiscale overcomplete dictionary of Slepian functions on the sphere. Both dictionaries are analyzed for the span and mutual coherence of their elements.
Haris Khan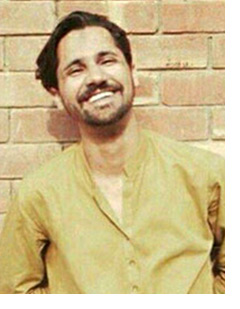 Title: Interplay of Finance and the Distribution of Income and Wealth
LUMS ID: 2015-08-0002
School: Syed Babar Ali School of Science and Engineering (SBASSE)
Thesis Defense Date: Apr 12, 2021
Convocation: 2021
Advisor: Dr. Tanveer Shehzad
Abstract
This PhD dissertation explores the Interplay of finance and the distribution of income and wealth and, within its scope, attempts to add value to this research area in three ways.
Liberalizing capital account to the world is an important public policy shift that requires anticipating, among other aspects, the distributional repercussions of the same in the economy. While the impact of capital account liberalization on the magnitude of income inequality has been investigated in literature, although with empirical inconclusion, identification of its temporal effect is so far an unchartered territory. Through parametric accelerated failure-time survival analysis on a panel of 117 countries for 1970-2018, the first study finds robust and generalizable empirical evidence that TTUII (Total Time to Upsurge in Income Inequality) declines after a country allows capital flow across borders. This arguably occurs via the channel of wage inequality, and one or more channels of patrimonial capitalism, labor replacement with capital and market concentration which are transmitted through foreign direct investment. This occurs with a nonmonotonic, unimodal hazard rate of income inequality upsurge which keeps rising for around first three decades of financial globalization exposure before starting to taper off. This implies the need for utilizing FDI as a source of distributional spending, targeted towards the low-skilled part of the labor force and the structurally unemployed, for the first three decades of an exposure to financial globalization, as well as implementing robust antitrust laws before opening capital markets to the world.
Piketty (2014) has in many ways revitalized the narrative of economic inequality. The theoretical motivation of Patrimonial Capitalism via an ever-increasing r>g (positive difference between rate of return on capital and rate of economic growth) is an interesting and novel way to look at the micro-macro dynamics of functional income distribution and personal income distribution. However, there lies a yet untouched meso (firm) level that contains, as we argue, the root of the problem. Our second study shows Patrimonial Capitalism at the meso-level; using a panel of 105,970 publicly listed firms from 83 countries for 2000–2019, we find a positive effect of corporate-capital/labor-income ratio on income inequality of the hosting country, arguably via the channel of classical corporate financing (refer Section 4.3). This effect is robust against endogeneity of government expenditure and economic development, alternative measurement of income inequality, and sample restrictions to high-income economies, OECD-member countries, and the pre-global financial crisis period. The empirical evidence is pioneering in terms of its generalizability across economies, owing to the employment of a diverse panel of firms operating in countries from every region and income level, and addressing issues of temporal inconsistency, imputation, cross-country standardization, and underreporting prevalent in contemporary data on the personal distribution of income and wealth.
Pecking order of corporate financing is arguably responsible for meso level activities to systematically lead to ever-increasing income inequality. The final exploration of this thesis shows the translation of income inequality into wealth inequality, arguably via the channel of corporate financing. For 15,812 publicly listed firms operating in 41 developed and developing countries, we find robust empirical evidence of a positive impact of national income inequality on corporate wealth concentration via firm ownership concentration. This is also a contribution, through a new explanatory factor identification, to the literature on firm ownership concentration.
Faryal Aftab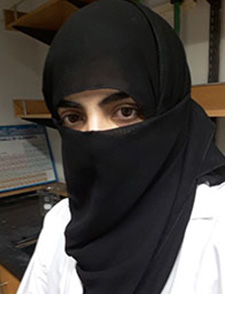 Title: Development of Nanofiber based Composite Catalysts for Diverse Applications
LUMS ID: 2016-13-0026
School: Syed Babar Ali School of Science and Engineering (SBASSE)
Thesis Defense Date: Jun 02, 2021
Convocation: 2021
Advisor: Dr. Salman Noshear Arshad
Abstract
One-dimensional fibrous materials fabricated at nanoscale such as nanofibers and nanotubes are now fast becoming potential candidates for making composite structures because of their unique morphologies and superior properties. Polymer fibers with diameters of few hundred nanometers up to a few micrometers are commonly synthesized by low-cost and scalable electrospinning technique. These polymer nanofibers can be used as a precursors for making carbon and oxide nanofibers which can be incorporated in composites or further modified by making hybrids with various inorganic and organic constituents. However, the synthetic routes are often complex involving multiple steps with less control over their morphologies and properties. In this dissertation, nanofiber based novel composite structures were fabricated by developing facile and well-controlled fabrication methods and their potential demonstrated by use in energy production, storage and water remediation applications.

In the first part, carbon nanofibers (CNFs) with FeCo nanoparticles (NPs) at their surfaces were fabricated by one-pot electrospinning which resulted in an in-situ growth of carbon nanotubes (CNTs) during heat treatment in an inert atmosphere with FeCo NPs situated at the tips of CNTs@CNFs composites. The growth of CNTs was driven by the absorption of carbon in the FeCo NPs and dewetting of the NPs from the surface of CNF after reaching supersaturation. For example, low carbon solubility favored encapsulation which hinders growth and very high carbon solubility resulted in NP detachment. These CNTs not only prevent FeCo NPs from agglomeration by encapsulating them at the tip but also provide an efficient electron pathway. These materials exhibited excellent activity in overall electrocatalytic water splitting with an over-potential of 283 mV at 10 mA cm-2 and Tafel slope of 38 mV dec-1 for oxygen evolution reaction (OER) with long-term durability of up to 48 hours. In the second part, the synthesis approach was modified where polymer and Fe precursors were blended before electrospinning and CNTs were grown by chemical vapor deposition (CVD) using Fe catalysts. The resulting structure consisted of Fe/Fe3O4 NPs located at the tips of CNTs distributed over CNFs. It was observed that the time allowed for the growth of CNTs had direct effect on the morphology, defects in nanocarbon and the electrochemical properties of the composite structures. The high surface area, mesoporosity and presence of large number of defective sites in the optimized composite structure provided more accessible sites for reversible electrolyte ion absorption. This was evidenced by the excellent performance of this electrode material in electrochemical supercapacitor with a specific capacitance of 195 Fg-1 at 0.5 Ag-1, areal capacitance of 398 mFcm-2 in 1 M KOH and long-term durability with 95% capacitance retention even after 5000 charge-discharge cycles. The CNFs also provided the support for the homogeneous growth of evenly distributed and well-separated CNTs that prevent the material from structural deformation during repetitive charge-discharge cycles. In the last part, TiO2 nanofibers (TNFs) with phosphorus doping were fabricated by one-pot electrospinning followed by silver deposition on the surfaces by chemical reduction method. The Ag NPs of ∼8 nm size on 2 % P-doped TNFs showed excellent photocatalytic activity, under simulated solar light, for the photoreduction of Cr(VI) and photodegradation of methylene blue dye, with 96.5 % and 82.7 % increase in pseudo-first order rate constants, respectively, in comparison to the pristine TNFs. The enhanced photocatalytic performance of Ag-PTNFs is attributed to the reduced bandgap, increased charge separation and reduced recombination rates. A proposed photocatalytic mechanism based on the synergistic effect of both Ag and P-doping will be presented which highlights the potential of these composite materials for water remediation.

This dissertation discusses in detail the mechanisms involved in synthesizing the unique morphologies of nanofiber based composite structures and the structure-property relationships for enhanced performances. Overall, the strategies presented in this dissertation are simple yet effective for making composite structures which can be further explored for the fabrication of other metal/oxides over carbon substrates with potential applications in energy generation, energy storage and environmental remediation.
Kiran Siraj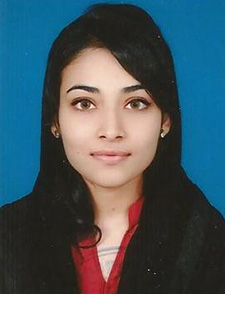 Title: Design and Techno-economic Evaluation of DC Distribution for Residential Power Systems
LUMS ID: 16060040
School: Syed Babar Ali School of Science and Engineering (SBASSE)
Thesis Defense Date: Apr 16, 2021
Convocation: 2021
Advisor: Dr. Hassan Abbas Khan
Abstract
The electricity consumption in residential buildings is on the rise due to the increasing incorporation of heating and cooling loads along with the increasing penetration of electric vehicles. According to the Internal Energy Agency (IEA) word energy outlook 2020, the residential sectors account for 26.9% of the world's final total electricity consumption. With changing house loads dynamics to DC, a significant amount of energy is lost due to AC to DC conversion. While the utility grid is AC in nature, it is high time to evaluate more efficient building level distribution to cater to the changing load dynamics, as highly efficient DC loads are replacing the conventional AC loads in modern buildings. Furthermore, these newer building architectures must efficiently incorporate green technologies such as solar photovoltaics (PV) and battery storage, generating and storing DC energy, respectively. So, this work evaluates DC-based residential architectures at multiple voltage levels. The work is also complemented by a techno-economic analysis of these systems with a stable energy management system for a typical DC home. 
For DC-only home systems, the most significant problem that hinders DC homes' immediate deployment is that unlike standardized AC distribution (110V, 60Hz or 220V, 50Hz), the existing DC distribution standards are disjoint, ranging from 48V to 380V. With the system's efficiency due to distribution voltage selection at stake, it is essential to carefully select a suitable DC voltage level for the residential power network based on the typical load requirements and the variety of available generation. Hence, in this work, a framework for analyzing the impact of various DC voltage levels based upon the loss analysis is also developed. Various other aspects are also elaborated in the publications (cited below) emerging out of the thesis.
Muhammad Rizwan Riaz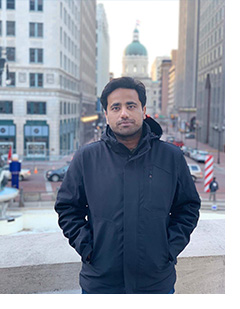 Title: Metabolic Network Analysis in the Post-Genomics Era
LUMS ID: 2015-14-0009
School: Syed Babar Ali School of Science and Engineering (SBASSE)
Thesis Defense Date: Oct 22, 2020
Convocation: 2021
Advisor: Dr. Aziz Mithani
Abstract
Metabolic networks are intricate systems comprising of interconnected biochemical reactions transforming source metabolites into target metabolites. This thesis presents a web-based tool called MAPPS: Metabolic network Analysis and Pathway Prediction Server (https://mapps.lums.edu.pk), for the prediction of metabolic pathways and comparisons of metabolic networks using traditional and 'omics datasets. MAPPS provides an intuitive approach to answer biological questions focusing on the metabolic capabilities of an organism as well as differences between organisms or the evolution of different species by allowing pathway-based metabolic network comparisons at an organism as well as at a phylogenetic level. MAPPS also allows users to study the behavior of engineered metabolic networks and effects of metabolic availability/unavailability on metabolic pathways, identify potential drug targets, study host-microbe interactions, and build ancestral networks over a given phylogeny. MAPPS is used to understand the metabolic diversity and functional specialization in different strains of the bacteria belonging to genus Pseudomonas by performing whole-network and pathway-based comparisons relating to carbohydrate and energy metabolisms. Results suggest that pseudomonads with similar lifestyle tend to have a high degree of metabolic similarity and that species have adapted their metabolic networks to suit their diverse lifestyles. Finally, this thesis explores the changes occurring in the metabolic networks of two mango (Mangifera indica) cultivars, 'Sindhri' and 'Kala Chaunsa' during fruit maturation. For this, metabolic maps of various KEGG pathway maps are developed by assigning metabolic annotations to a mango transcriptomic reference, which are further used to analyze metabolic pathways differentially expressed between immature and mature stages in the two cultivars by identifying differentially expressed genes. Results suggest that carbohydrates, lipids and amino acids, and secondary metabolite pathways are differentially expressed in both cultivars, demonstrating the use of 'omic data for better understanding of metabolic networks in today's post-genomic era.
Ubaid Ullah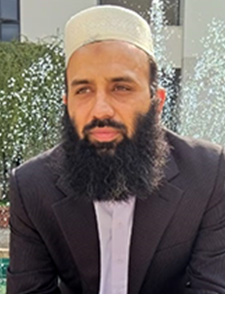 Title: Novel Single and Multicavity Optical Fiber Systems for Sensing Applications
LUMS ID: 2016-06-0085
School: Syed Babar Ali School of Science and Engineering (SBASSE)
Thesis Defense Date: Feb 23, 2021
Convocation: 2021
Advisor: Dr. Muhammad Imran Cheema
Abstract
Optical sensors use light to probe various physical quantities in a wide range of sensing applications.
Optical sensors can be realized by employing different schemes, including cavities, surface plasmon resonance, waveguides, photonic crystals, and optical fibers. Among these arrangements, a combination of optical fiber and cavity at 1550nm has massive potential for developing a sensor with high sensitivity, low detection limit, compact structure, and relatively more straightforward fabrication. Various strategies have been adopted in the literature to improve fiber cavity sensors' performance. However, developing a viable fiber sensor for liquid phase applications and mainly at 1550 nm, is still an open question.
Therefore, the present work presents novel theoretical formulations and experimental schemes towards developing fiber cavity sensors with high sensitivity and low detection limit for addressing liquid sample applications.
This thesis explores several aspects of fiber cavity optical sensors with tapered fibers as sensing heads. Firstly, we explore tapered fiber's thermal response in optical sensors to estimate thermally induced uncertainties in measurements theoretically. We derive an analytical expression that describes the temporospatial thermal response of the tapered fiber under the assumption of fundamental mode excitation and Gaussian heat source across the tapered fiber cross-sectional area. Secondly, we employ finite element method simulations to determine an optimum radius of tapered fiber in an active fiber cavity to maximize the sensor sensitivity. Thirdly, we propose a unique experimental configuration for conducting cavity ring down spectroscopy in an active fiber linear cavity sensing setup. Compared to previous approaches, our sensing modality allows the light to transverse the tapered fiber twice in one round trip, enhancing the sensor's sensitivity. Fourth and lastly, we propose a multi-cavity digital system based on the Vernier effect that carefully selects cavity lengths to predictably control sensor sensitivity, detection limit, and dynamic range of the sensor.
Significantly, all theoretical formulations and experimental schemes presented in this thesis are adaptable for integrated waveguide structures. Moreover, the temporospatial thermal model applies to optical sensing modalities that use tapered fibers as sensing heads. Furthermore, the current work is relevant for both liquid and gaseous phase sensing applications. We believe that the present thesis of novel single and multicavity optical fiber systems will find many sensing applications in chemical analysis, environmental monitoring, and biosensing.
Samar Abbas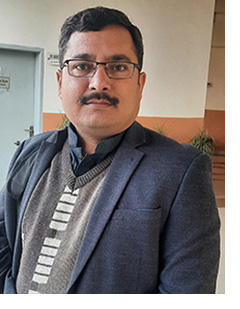 Title: Enhancing Human Comfort in Old Buildings using Data-Driven IoT Retrofits
LUMS ID: 2016-03-0057
School: Syed Babar Ali School of Science and Engineering (SBASSE)
Thesis Defense Date: Jan 04, 2021
Convocation: 2021
Advisor: Dr. Muhammad Hamad Alizai
Final Defense Committee (FDC):
Dr. Sheraz Ali Khan- external examiner (UET Peshawar)
Dr. Adeel Pasha (EE)
Dr. Imdad Ullah Khan (CS)
Dr. Tariq M. Jadoon (Co-advisor, EE)
Dr. Muhammad Hamad Alizai - (Advisor, CS)
Abstract:
For centuries buildings have been a source of shelter and comfort for human beings. In their modern, contemporary form, buildings have even enabled us to artificially condition various elements, including air and water, to meet our comfort needs. Air comfort revolves around removing heat from the ambient air, while water comfort entails storing water for long periods of time for on-demand usage. But due to their high cost, not all buildings have state-of-the-art solutions for either comfort.
Air comfort is a challenge in the developing world due to the widespread use of legacy heating and cooling devices. These devices commonly lack thermal control units, causing temperature levels to exceed the required comfort range regularly. Such temperature is harmful to the health of the occupants and requires more energy to maintain it. Therefore, the heating and cooling process has become the largest consumer of energy in the household. Modern heating, ventilating, and air conditioning (HVAC) systems tackle some of these challenges, but the high cost of such systems impedes their penetration in under-developed countries. Inverted HVAC, practically an inexpensive IoT system, solves this problem by employing a greedy control algorithm that turns the device on and off on the edge of the comfort range, potentially leaving a large gap for further improvement. This thesis exploits this gap and proposes a data-driven model for improved Inverted HVAC control. The final result is an efficient duty cycling of thermal devices that maintains the optimum comfort level, avoids short cycling, and saves energy.
Like air, water is an essential ingredient of human comfort. However, the traditional water setups in homes expose the water tank to direct sunlight, which increases the water temperature to unbearable levels in summers. In ideal circumstances, water should be available at room temperature for various household activities. Although this problem has been tackled by modifying house designs in advanced countries, changing the design in developing countries like Pakistan requires a lot of investment beyond the financial means of the wide majority of the population. To ensure water delivery at room temperature, this work proposes pumping water from the ground tank to the roof tank at the time of usage. To enable this, a robust water usage forecasting model is essential. As part of our work, we develop and deploy custom IoT devices in homes to collect water usage data and develop a machine learning-based forecasting model. While grappling with the real-world data, we observed that the pattern of water, usage is subject to fluctuations attributed to guests and other one-off activities. To account for this dual pattern, we develop two models, one to forecast routine usage and the other for one-off outliers, allowing the system to dynamically interleave them based on the current usage pattern. Our custom IoT device is retrofitted into existing infrastructure with a hardware prototyping cost of $27, whereas it can save up to 16% on water heating costs, through a reduction in natural gas consumption, by leveraging ground tank's water temperature while improving water comfort by up to 8 ∘C in summers and 3 ∘C in winters, on average.
Our proposed IoT systems can positively impact the lives of millions of people in developing countries.
Publications:
1. Samar Abbas, Ahmed Ehsan, Saad Ahmed, Sheraz Ali Khan, Tariq M. Jadoon, Muhammad Hamad Alizai: No-frillsWater Comfort for Developing Regions, ACM/IEEE International Conference on Information Processing in Sensor Networks (IPSN), Sydney, Australia, 2020. CORE RANK: A*
2. Samar Abbas, Abu Bakar, Yasra Noman, Khadija Hafeez, Ayesha Ali, Tariq M. Jadoon, Muhammad Hamad Alizai: Inverted HVAC: Greenifying Older Buildings, One Room at a Time, ACM Transactions on Sensor Networks (TOSN), 2018.
3. Samar Abbas, Ahmed Ehsan, Saad Ahmed, Sheraz Ali Khan, Tariq M. Jadoon, Muhammad Hamad Alizai: ASHRAY: Enhancing Water-usage Comfort in Developing Regions using Data-driven IoT Retrofits, ACM Transactions on Cyber-Physical Systems (under submission)
Hassan Imran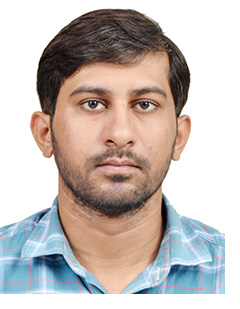 Title: Optimization Of Solar Cell Design For Applications Of Photovoltaics In Efficient Utilization Of The Food-Water-Energy Nexus
LUMS ID: 2015-06-0064
School: Syed Babar Ali School of Science and Engineering (SBASSE)
Thesis Defense Date: Jul 25, 2020
Convocation: 2020
Advisor: Dr. Nauman Zafar Butt
Abstract
Will be available soon.
Saad Zia Sheikh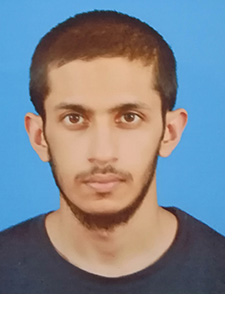 Title: Optimization Of Solar Cell Design For Applications Of Photovoltaics In Efficient Utilization Of The Food-Water-Energy Nexus
LUMS ID: 2016-06-0071
School: Syed Babar Ali School of Science and Engineering (SBASSE)
Thesis Defense Date: Aug 06, 2020
Convocation: 2020
Advisor: Dr. Muhammad Adeel Pasha
Abstract
With the ever-increasing demand for higher performance, the adoption of multicore processors has been a major stepping stone in the evolution of real-time systems. However, despite the increase in computational bandwidth due to parallel processing, scheduling real-time tasks on multicores is not a trivial problem. This scheduling problem is especially aggravated for hard real-time systems where failure to meet task deadlines can be catastrophic. Moreover, the inclusion of shared caches in multicores has increased the unpredictability of the system, and the indispensable interactivity between the hierarchical memory subsystem and multiple cores has further aggravated the already complex Worst Case Execution Time (WCET) analysis of the tasks.

Cache partitioning techniques have been proposed as a countermeasure to decouple the shared cache latency from the WCET. However, existing energy-efficient scheduling algorithms are oblivious to the unpredictable nature of shared caches or cache partitioning techniques, thus, diminishing their applicability to real-world systems. Furthermore, a relatively large portion of the processor is occupied by caches contributing to a large percentage of the overall energy consumption. Several general techniques have been proposed to mitigate the energy lost due to caches. However, adopting such techniques into the multicore real-time systems domain has not yet received much attention. This is due to the difficulty of analyzing the impact that core-level energy minimization techniques have on the cache subsystem.

Finally, there is now a trend in embedded system design towards heterogeneous multicore architectures where cores on the same processor differ in power, performance, and architectural capabilities. The desired performance and energy consumption is attained by assigning a task to the core that is best suited for it.
In this thesis, we investigate the integration of the cache-partition model into homogeneous and heterogeneous multicore hard real-time systems for system-level energy minimization.

We start by investigating a more realistic task model that considers separately the CPU compute cycles and the Memory latency cycles. We then incorporate the impact of caches on independent frame-based tasks running on homogeneous multicore architectures by proposing solutions for three-dimensional (3D) problem of core-, cache-and system-level energy optimization.

We then move onto heterogeneous multicore architectures and propose a holistic solution for cache-aware system-level energy minimization while ensuring the schedulability for periodic tasks. Finally, we propose a dynamic cache-partition schedulability analysis for multicore partitioned scheduling.
Saad Ahmed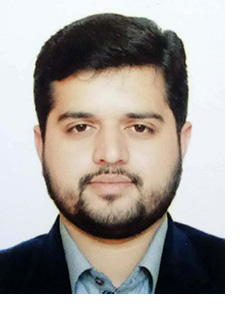 Title: Optimization Of Solar Cell Design For Applications Of Photovoltaics In Efficient Utilization Of The Food-Water-Energy Nexus
LUMS ID: 2016-03-0047
School: Syed Babar Ali School of Science and Engineering (SBASSE)
Thesis Defense Date: May 14, 2020
Convocation: 2020
Advisor: Dr. Muhammad Hamad Alizai
Abstract
Transiently-powered computers (TPCs) form the foundation of the battery-less Internet of Things, using energy harvesting and small capacitors to power their operation. This kind of energy supply breaks a fundamental assumption in existing computing systems, i.e., uninterrupted operation. The resulting computing pattern thus becomes intermittent: periods of normal computation and periods of energy harvesting come to be unpredictably interleaved. In this thesis, we identify key challenges and propose solutions to support such an intermittent computing pattern.
First, TPCs ensure forward progress of programs through state checkpointing in non-volatile memory. Checkpointing is, however, expensive in energy and adds to the execution times. To minimize this overhead, we present DICE, a system that renders differential checkpointing profitable on these devices. DICE is unique because it is software-only and efficient because it only operates in volatile main memory to evaluate the differential. Any arbitrary code can be enabled with DICE using automatic code-instrumentation requiring no additional programmer effort. The impact on final performance is striking: a DICE-enabled system requires one order of magnitude fewer checkpoints and one order of magnitude shorter time to complete a workload in real world settings.
Second, energy harvesting based supply is characterized by extreme variations in supply voltage, as capacitors charge when harvesting energy and discharge when computing. We experimentally find that these variations cause marked fluctuations in clock speed and power consumption, which determine energy efficiency. We demonstrate that it is possible to accurately model and concretely capitalize on these fluctuations. We derive an energy model as a function of supply voltage and develop EPIC, a compile-time energy analysis tool. When using EPIC with existing TPC system support, run-time energy efficiency drastically improves, eventually leading up to a 350% speedup in the time to complete a fixed workload.
Third, we present D2VFS, a run-time technique to intelligently regulate supply voltage and accordingly reconfigure clock frequency of intermittently-computing devices. Statically setting clock frequency of TPC fails to achieve energy efficiency, as the setting remains oblivious of fluctuations in capacitor voltage and of their impact on a microcontroller operating range. In contrast, D2VFS captures these dynamics and places the microcontroller in the most efficient configuration by regulating the microcontroller supply voltage and changing its clock frequency. Our evaluation shows that D2VFS markedly increases energy efficiency; for example, ultimately enabling a 30-300% reduction of workload completion times.
Together, these three contributions make intermittent computing fast and energy-efficient, bridging the gap between the available energy and power demands of a TPC, which goes a long way in securing a battery less future for IoT.
List of Publications
Journal Publications:
Demystifying Energy Consumption Dynamics in Transiently-powered Computers  S. Ahmed, M. Nawaz, A. Bakar, N.A. Bhatti, M.H. Alizai, J. H. Siddiqui, and L. Mottola
ACM Transactions on Embedded Computing Systems (TECS), accepted. 
Fast and Energy-efficient State Checkpointing for Intermittent Computing S. Ahmed, N.A. Bhatti, M.H. Alizai, J.H. Siddiqui, and L. Mottola  
ACM Transactions on Embedded Computing Systems (TECS), accepted.
Conference Publications:
No-frills Water Comfort for Developing Regions S. Abbas, A. Ehsan, S. Ahmed, S.A. Khan, T. M. Jadoon, M. H. Alizai 
ACM/IEEE International Conference on Information Processing in Sensor Networks (ACM/IEEE IPSN 20 - CORE Rank: A*)
Intermittent Computing with Dynamic Voltage and Frequency Scaling (Best Paper Candidate) S. Ahmed, Quratulain, J. H. Siddiqui, L. Mottola, and M.H. Alizai 
International Conference on Embedded Wireless Systems and Networks (ACM EWSN'20 - CORE Rank: A)
The Betrayal of Constant Power x Time: Finding the Missing Joules of Transiently-powered Computers  S. Ahmed, A. Bakar, N.A. Bhatti, M.H. Alizai, J. H. Siddiqui, and L. Mottola 
International Conference on Languages, Compilers, and Tools for Embedded Systems (ACM LCTES'19 - CORE Rank: A)
Efficient Intermittent Computing with Differential Checkpointing S. Ahmed, N.A. Bhatti, M.H. Alizai, J.H. Siddiqui, and L. Mottola 
International Conference on Languages, Compilers, and Tools for Embedded Systems (ACM LCTES'19 - CORE Rank: A)
Poster Abstract: Towards Smaller Checkpoints for Better Intermittent Computing  S. Ahmed, N.A. Bhatti, M.H. Alizai, J.H. Siddiqui, and L. Mottola
ACM/IEEE International Conference on Information Processing in Sensor Networks (ACM/IEEE IPSN'18 - CORE Rank: A*)
Poster Abstract: Incremental Checkpointing for Interruptible Computations S. Ahmed, H. Khan, J.H. Siddiqui, J.A. Bitsch, and M.H. Alizai
ACM Conference on Embedded Networked Sensor Systems (ACM SenSys'16 - CORE Rank: A*)
Muhammad Haider Farooq Khan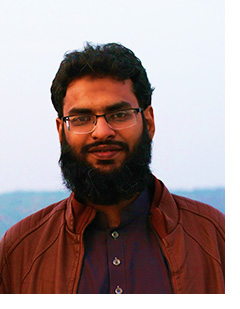 Title: Kinome-wide RNAi screen uncovers the role of Drosophila Ballchen in maintenance of epigenetic cell memory
LUMS ID: 2014-14-0002
School: Syed Babar Ali School of Science and Engineering (SBASSE)
Thesis Defense Date: Jun 19, 2020
Convocation: 2020
Advisor: Dr. Muhammad Tariq
Abstract
The capacity of cells to diversify in different cell lineages and the ability to remember their identity is central to the development of multicellular organisms. Once the cell fate is determined during early development, the identity of different cell types is maintained during subsequent development which involves maintenance of cell type-specific gene expression patterns through successive cell divisions. Polycomb group (PcG) and trithorax group (trxG) proteins are evolutionarily conserved factors that maintain cellular identity after the establishment of cell fates. PcG proteins behave as repressors to maintain heritable patterns of gene silencing and trxG proteins act as anti-silencers by maintaining active gene expression profile linked to specific cell fate. Genetic and molecular analysis has revealed extensive details about how PcG and trxG antagonize to maintain cell fate, but the cellular signaling components that contribute to trxG mediated gene activation or PcG mediated repression have remained elusive. The aim of this thesis is to discover novel contributions of cellular signaling components, specifically protein kinases in facilitating trxG to counteract PcG mediated gene repression. To this end, an RNAi based reverse genetics approach is employed to determine the novel role of kinases and cell signaling proteins in the maintenance of gene activation by trxG proteins in Drosophila. The ex vivo kinome-wide RNAi screen led to the identification of twenty-eight genes shortlisted as potential regulators of trxG. Serine-threonine protein kinases from the primary list of candidates were validated by performing a secondary screen. Drosophila Ballchen (Ball), a histone kinase among the candidates, was further characterized as a novel trxG regulator. The ball (ball2) mutant strongly suppressed the extra sex comb phenotype of Pc mutants and enhanced the loss of abdominal pigmentation phenotype of trx mutants. In addition, depletion of Ball in homozygous ball2 embryos and mitotic clones resulted in the downregulation of trxG target genes. Interestingly, diminished amounts of H3K4 trimethylation and H3K27 acetylation, two histone marks associated with anti-silencing activity of trxG, were also observed in ball2 mitotic clones. Moreover, Ball co-localizes with Trx on chromatin and inhibits H2AK118 ubiquitination, which is a histone mark central to PcG mediated gene silencing. Together, this data suggests that Ball mediated phosphorylation contributes to a binary switch at H2A which facilitates trxG to counteract repression by PcG. Thus, a novel role of a protein kinase, Ball, is discovered in controlling PcG/trxG mediated cell fate maintenance. Further molecular and biochemical characterization of hitherto unknown link between trxG and Ball will reveal effect of cell signaling in maintaining dynamic state of gene expression patterns involved in epigenetic cell memory.
Jawad Akhtar
Title: Genetic and molecular analysis uncovers a novel role for Drosophila Enok in maintenance of epigenetic cell memory
LUMS ID: 2014-14-0015
School: Syed Babar Ali School of Science and Engineering (SBASSE)
Thesis Defense Date: Jun 27, 2020
Convocation: 2020
Advisor: Muhammad Tariq
Abstract
In multicellular organisms, emergence of different cell types, despite sharing the same set of genetic information, is achieved very early during development and is orchestrated by spatio-temporal gene expression programs. Precise specification of cell fate, resulting from establishment of differential gene expression, within a cell lineage relies on faithful inheritance of cell type specific gene expression patterns through successive cell divisions, also referred to as epigenetic cell memory. Genetic and molecular analysis in Drosophila has established that evolutionary conserved Polycomb group (PcG) and trithorax group (trxG) genes maintain cellular identities by maintaining differential gene expression patterns. Initially discovered as positive regulators of HOX genes in forward genetic screens, trxG counteracts PcG mediated repression of cell type specific genes. Despite decades of extensive analysis, molecular understanding of trxG action and regulation is still punctuated by many unknowns. This study is aimed at characterizing Drosophila Enok which was identified as a trxG gene in a genome-wide RNAi screen in our laboratory. Importantly, Enok was also previously purified with PRC1 (Polycomb repressive complex 1). The presence of Enok among trxG candidates in genome-wide RNAi screen as well as in PRC1 complex raises the question of how it may contribute to either gene activation or repression, respectively. This dissertation describes my quest to unravel the mysterious role of Enok during the process of epigenetic cell memory. Enok is a known acetyltransferase that forms quartet complex (Enok, Br140, ING5 and Eaf6) and is involved in acetylation of histone H3 at lysine 23 (H3K23ac).
Genetic analysis described here reveals that mutants of both enok and Br140 strongly suppressed extra sex comb phenotype of Pc mutants and enhanced homeotic transformations associated with trx mutations. This trxG like behavior of Enok was further substantiated by the fact that depletion of either enok or Br140 with concomitant loss of H3K23ac resulted in reduced expression of trxG target genes. This downregulation of trxG targets was accompanied by an increased enrichment of PC and mono-ubiquitination of histone H2A at lysine 118 which is a known hallmark of PcG. Moreover, depletion of Enok also resulted in an increased stalling of RNA Pol-II in the promoter region of trxG target genes. Although Enok was found to colocalize with both TRX and PC at the chromatin, it was discovered that Enok specifically counteracts PRC1 mediated repression. Together, genetic and molecular analysis described in this dissertation demonstrates that Enok complex specifically contributes to the maintenance of gene activation by counteracting PcG. Further, molecular and biochemical characterization of H3K23ac by Enok and its cross-talk with covalent modifications of histones catalyzed by trxG and PcG will help understand how it is required for maintenance of gene activation by trxG.
Asma Ahsan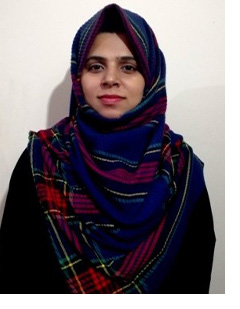 Title: Characterization of epitope and Fcγ receptor specificity of HCV and HBV neutralizing antibodies, and retrospective analysis of HCV infections in general population
LUMS ID: 2014-14-0014
School: Syed Babar Ali School of Science and Engineering (SBASSE)
Thesis Defense Date: Jun 22, 2020
Convocation: 2020
Advisor: Dr. Syed Shahzad ul Hussan
Abstract
Hepatitis B virus (HBV) and Hepatitis C virus (HCV) infections occur in approximately 257 million and 170 million people, respectively in the world. This study incorporates three different aspects of HCV and HBV infections including understanding the role of linear epitope specific antibodies in spontaneous viral clearance, retrospective analysis of HCV prevalence in the Punjab province of Pakistan and understanding the role of different classes of the Fcγ receptors in HBV spontaneous viral clearance.
Around 25% of the HCV infected patients can clear the virus without any treatment and the role of antibodies in such spontaneous virus clearance has not been clear. In this study, we used combination of peptide ELISA, pseudo-typed HCV neutralization assay (HCVpp) and peptide competition HCV neutralization assay to identify the presence of conserved linear epitopes specific antibodies in the sera of chronic patients and self-resolver individuals to understand the role of these antibodies in viral clearance. Our results suggested a key role of antibodies specific for a conserved linear epitope in the E2 protein (amino acid 434-446), in spontaneous viral clearance. In the population-based study to perform retrospective analysis of HCV infections in the Punjab province involving over 66,000 participants from all major cities, we observed that 17.3% of the population had contracted the infection. We identified two geographical regions, Faisalabad and Okara districts, and an occupational group, farmers, with significantly high HCV seroprevalence. These socio-demographic groups were identified as the potential focused groups for follow-up studies on factors contributing to the high HCV prevalence in these groups towards orchestrating effective prevention, control and treatment.
The study to investigate the role of different Fcγ receptors in viral clearance in HBV vaccinated and self-resolver individuals suggested that vaccinated individuals could activate all three classes of Fcγ receptors including FcγRI, FcγRII and FcγRIII while self-resolvers could activate primarily the FcγRI, and FcγRIII receptors. These results describe the role of different Fcγ receptors in spontaneous viral clearance and indicate that the mechanism of spontaneous clearance of the virus could be slightly different than clearance through vaccine induced prophylaxis. Overall this study identified demographic groups with high HCV prevalence in the most populated province of Pakistan and provided necessary information related the role of particular epitope specific antibodies in spontaneous clearance of HCV and the role of Fcγ receptors in spontaneous clearance of HBV. This information particularly related to HCV could be of high significance in vaccine design perspective.
Rahim Ullah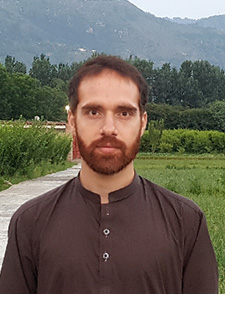 Title: Deciphering the Molecular Basis of Trophoblast Stem Cell Differentiation and Function
LUMS ID: 2015-14-0015
School: Syed Babar Ali School of Science and Engineering (SBASSE)
Thesis Defense Date: Jun 26, 2020
Convocation: 2020
Advisor: Dr. Amir Faisal
Abstract
Cellular differentiation is one of the fundamental developmental processes through which complex cell types and tissues are formed from a single zygote due to spatiotemporal regulation of gene expression. During mammalian development, differentiation is first marked at the blastocyst stage of the developing embryo when a single outer layer of polarized epithelial cells, called trophectoderm, is differentiated and segregated from the inner cell mass (embryoblast). Trophoblast stem cells (TSCs) within trophectoderm differentiate into various cells of the trophoblast lineage including polyploid trophoblast giant cells (TGCs) that help with implantation of the fetus into the mother's uterus and the subsequent placenta formation. Mouse TSCs can be derived from the polar trophectoderm of the blastocyst and have been used as an in vitro model to study the regulation of placental development. Similarly, the trophoblast-derived human choriocarcinoma cell line BeWo is functionally equivalent to TSCs and can mimic in vivo syncytialization. Differentiation of both these cell types can be induced in vitro for studying the regulation of the differentiation process and the role these cells play in placental development and function. While several differentially expressed genes, including regulators of TSC differentiation, have been identified, a comprehensive analysis of the global expression of genes and splice variants in TSCs and TGCs has not been reported.
The work described in this thesis profiled the transcriptome of undifferentiated (TSCs) and 4-days differentiated (TGCs) cells through RNA-seq and identified ~7,800 differentially expressed genes which include regulators of the cell cycle, apoptosis, cytoskeleton, cell mobility, embryo implantation, metabolism and various signaling pathways. We revealed that several mitotic proteins, including Aurora A kinase, were downregulated in TGCs and that the activity of Aurora A kinase is required for the maintenance of TSCs. We also identified hitherto undiscovered, cell-type-specific alternative splicing events in 31 genes and expression of 19 novel exons in 12 genes in TSCs and TGCs. Similarly, we discovered that the expression of Cyclin-dependent Kinase 1 (Cdk1) was downregulated in fused BeWo cells and its inhibition through small-molecule inhibitor induced fusion in these cells. The role of Caspase3 downregulation in conferring resistance to genotoxic stress-induced apoptosis in developmentally programmed polyploid cells was also investigated. Finally, we discovered that the polyploid nuclei in fused BeWo cells result from nuclear fusion following the fusion of the cells. Overall, results described in this dissertation uncover several potential regulators of TSC differentiation and TGC function, thereby providing a valuable resource for developmental and molecular biologists interested in the study of stem cell differentiation and embryonic development. Moreover, these results will help in understanding the role and regulation of apoptosis in differentiated TGCs.
Muhammad Kamran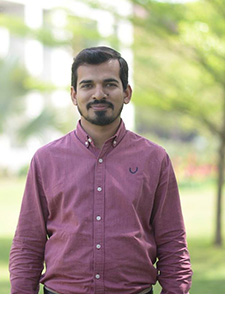 Title: Applications of Coupled-Wave Approach for 1D Gratings Illuminated from Planar Interface
LUMS ID: 2015-06-0048
School: Syed Babar Ali School of Science and Engineering (SBASSE)
Thesis Defense Date: Jun 29, 2020
Convocation: 2020
Advisor: Dr. Muhammad Faryad
Abstract
Rigorous coupled-wave approach (RCWA) is formulated and applied to the computational modeling of problems involving 1D gratings and periodic structures. The RCWA is based on the expansion of the permittivity and permeability of the periodically varying material in terms of a Fourier series. A similar expansion of the electromagnetic field phasors is also used. This numerical method can be used to find the scattered and transmitted fields from surface-relief gratings and volume gratings.

In this thesis, the RCWA is used to study three important applications that require illumination from the planar side of periodic interface or periodic material. These applications involve surface plasmon-polariton (SPP) waves and anti-reflection coatings for solar cells. SPP waves are the electromagnetic surface waves that propagate at an interface of a metal and a dielectric material and find applications in sensitive (bio)chemical sensors, increasing the efficiency of light harvesting in the solar cells, imaging, microscopy, fiber optics, and waveguide. The SPP wave is excited only when the phase speed of the component of the incident light parallel to the interface is nearly equal to the phase speed of the possible SPP wave that can exist at that interface. Therefore, phase matching has to be achieved either by using a prism, or a surface-relief grating.

As a first application, SPP waves guided by an interface of a metal and a dielectric material using grating and prism couplings are numerically investigated for optical sensing. A new scheme is introduced by combining a prism on the planar side of the grating to excite the SPP waves. This new combination is only possible because of excitation from the planar side. Both the prism-coupled configuration and the grating-coupled configurations have different advantages in an optical sensor. As a second application, the excitation of SPP waves at an interface of a metal and a one-dimensional photonic crystal (1DPC) along the direction of periodicity of the photonic crystal is theoretically studied. This interface was accessible only for illumination from the planar side. As a third application, we have proposed anti-reflection coatings of zero index metamaterials (ZIMs) for maximum absorption of light in solar cells. A thin layer of a ZIM is shown to help trap light inside a solar cell. The outer surface of the ZIM layer is planar, and the inner surface has periodic corrugations in order for the incident light to pass through but block the re-transmission of the light back into free space.
Sharon Riaz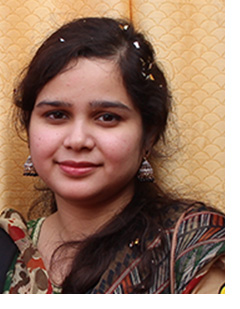 Title:  Synthesis and Evaluation of Novel Chalcone Derivatives
LUMS ID: 2015-13-0012
School: Syed Babar Ali School of Science and Engineering (SBASSE)
Thesis Defense Date: Jun 24, 2020
Convocation: 2020
Advisor: Dr. Rahman Shah Zaib Saleem
Abstract
Natural and synthetic chalcones derivatives are known for their remarkable biological potential including anti-cancer, anti-diabetic and anti-inflammatory activities etc... In the current work, 127 novel chalcone derivatives providing functionalized libraries of alkoxylated chalcones, heterocyclic chalcone hybrids, α-substituted chalcones and podophyllotoxin analogs have been synthesized, characterized and evaluated for their anti-tumor activity.
α-Amide chalcone derivatives were found active at nanomolar concentration in breast (HCC1954) and colorectal (HCT116) cancer cell lines. The compounds acted as p53 stabilizing agent and caused cell cycle arrest at G2/M phase. More importantly, these compounds were found to overcome multidrug resistance in MDR-1 overexpressing ovarian (A2780-Pac-Res) and cervical (KB-V1) cancer cell lines.
Alkoxylated chalcones showed selectivity against leukaemia cell line, MV-411 (acute myeloid leukaemia cell line) and K562 (chronic myelod leukaemia cell line) providing novel compounds, with the ability to act as FLT3 and BCR/ABL inhibitors. Heterocyclic chalcone hybrids i.e imidazopyridine chalcone hybrids with trifluoromethyl substitution on heterocyclic ring and differently substituted phenyl ring showed 3-28 µM half maximal growth inhibition in breast cancer cell line (Cal-51). Library of novel 4-aza podophyllotoxin analogs and their N-methylated derivatives were also found active in Cal-51 cell line with the most potent 4-aza podophyllotoxin analog showed half maximal inhibitory concentration value 1.67 µM.
A substantial number of new compounds has been synthesized within presented projects, thus enriching the current scope of potential inhibitors.
Akhtar Munir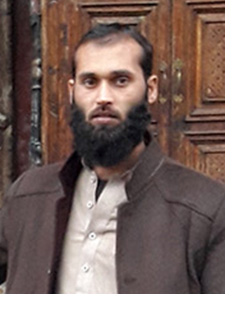 Title: Development of Nanocatalysts for Water Splitting - A Sustainable Source of Energy
LUMS ID: 2016-13-0031
School: Syed Babar Ali School of Science and Engineering (SBASSE)
Thesis Defense Date: Jun 18, 2020
Convocation: 2020
Advisor: Dr. Prof. Irshad Hussain
Abstract
The demand and consumption of energy is expected to be doubled in the coming 50 years and meanwhile the energy cost is also expected to rise significantly. Fossil fuels, currently the leading source of energy, subsidize a lot of CO2 to the environment causing many environmental issues including greenhouse effect. To address these challenges, there is a dire need to develop alternative and renewable resources of energy. Water, being a renewable source, is a promising candidate in this regard because of its ability for the production of H2 (HER) and O2 (OER). OER is the 4eˉ multistep process with a demand of 240-600 mV extra energy, which makes it more unfavorable both kinetically and thermodynamically. Intense research efforts have been made to accelerate the kinetics of water splitting process at the potential reasonably close to the thermodynamics limits (1.23 V). Until now, RuO2 and IrO2 are among the best electrocatalysts for OER, while Pt based materials for HER with minimum overpotential. However, their instability in wide pH range and high cost deteriorate their large scale applications. Therefore, the design and development of cost-effective and more efficient electrocatalysts is direly needed to make the water splitting process practically viable for the sustainable production of 'H2'. In this regard, nanostructuring of the materials, especially those of supported transition metal oxides, has garnered much attention not only due to their natural abundance but also their tunable size dependent catalytic/electronic properties and high inherent redox potential for electrochemical water splitting. More promisingly, metal nanoclusters (NCs, size ≈ 2nm) are new emerging nanoscale materials for water redox reaction. The drastic decrease in their size and intriguing size dependent catalytic properties make them more fascinating due to their high surface to volume ratio and superatoms-like behavior unlike their bulk counterparts. This research work mainly focuses on the development the cost-effective transition metals (Co, Cu and Ni) based nanostructured materials (metal oxides and carbides) to control their size, shape, and chemistry of the underlying carbon based support as electrode materials for OER and overall water splitting process.
During this research work, we have initially developed the thiol functionalized graphene oxide (G-SH) nanosheets via selective epoxidation reaction. The surface modified and exfoliated 2D G-SH nanosheets were used as support materials for the immobilization of ultrasmall meta/metal oxides NCs, and their comparative evaluation and pre-/post spectroscopic investigation for water oxidation catalysis were made (chapter 4). Motivated by the remarkable performance of ultrasmall NCs, we extended this work to develop a facile solid-state strategy for the in-situ growth of Co/Co(OH)2 NCs embedded in N-doped mesoporous carbon network (HCN) for OER (Chapter 5). These ultrasmall NCs have high electrochemical active surface area, maximum accessibility of active sites and high redox potential for OER while endorsing the fast heterogeneous electron transfer owing to the concerted synergistic effect. All the supported NCs have been found much more active than their bulk analogues and ligand stabilized NCs, and the Co/Co(OH)2 NCs outperform all the NCs with low onset potential (1.44 V) and high stability (˃ 5 days).
We extended the above solid-state strategy for the synthesis of Ni/Ni3C NPs catalyzed growth of NCNTs of different sizes as bifunctional electrocatalyst for water splitting in wide pH window. It was found that the electrocatalytic performance of these catalysts depends on the size of Ni/Ni3C NPs and thus also the size of NCNTs probably due to the internal structural strain and electronic modulation. We believe, that metal carbides have a great potential for overall water splitting owing to their appreciable mechanical strength, high conductivity, high stability in harsh condition and tunable electronic properties.
This work significantly contributes towards the novel findings at the interface of materials science and electrocatalysis through (1) the design of nanoscale materials (NCs) based electrocatalytic approaches (ii) spectroscopic investigation of structure-performance relationship (iii) and the structure and surface modification of carbon based supports for the redox reaction of water splitting in the wide pH range. These accomplishments may pave the way towards the development of more advanced materials with tunable structure-properties relationship in energy conversion science.
Ali Akbar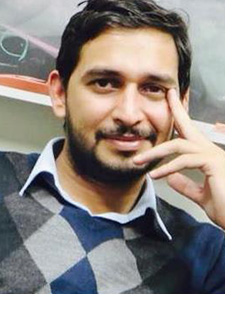 Title: Some Explorations in Magneto-Optics and Opto-Magnetics
LUMS ID: 13120004
School: Syed Babar Ali School of Science and Engineering (SBASSE)
Thesis Defense Date: Jun 29, 2020
Convocation: 2020
Advisor: Dr. Muhammad Sabieh Anwar
Abstract
Magneto-optic effects are manifestations of light-matter interaction and their role in development of modern technology is central. From the discovery of the Faraday effect and the Kerr effect to the development of devices for optical isolation, optical modulation, polarization control and nonreciprocal phase-shifters manifest the overarching role of these physical phenomena in different forms. The change in optical response of a medium in the presence of magnetic field is referred to as magnetic birefringence, ascribed to the asymmetry and anisotropy introduced by magnetic field. The induced birefringence results in the rotation of the plane of polarization of the incident polarized light and association of ellipticity to the light coming out of the magnetically active medium. Depending on the relative orientation between applied magnetic field and propagation vector, magnetically induced birefringence phenomena are categorized as circular and linear birefringence.
In this presentation, we'll set forth the discussion with the phenomenological description of these asymmetries---the various forms of birefringence and intermixing of these effects. Magnetic birefringence effects are miniscule and require phase sensitive detection. We'll also present several experimental techniques which have been devised, designed and implemented in order to quantify these asymmetries.
With technological advancement in femtosecond laser technology, the conventional role of magneto-optics has been widened from probing to controlling the magnetization of magnetic systems. This is dubbed as opto-magnetics. In this context, all-optical deterministic magnetization switching for rare earth-transition metal (RE-TM) alloys and magnetic nano-structures in the form of bilayers, core shell and alloys is simulated, when excited with femtosecond laser pulses.
Finally, we explore the mainstream magneto-optic effect (The Faraday effect) in the quantum realm which requires special tools and skills in order to get realized in an experimental setting. The Faraday rotation for quantum light encompasses the generation of single photons through spontaneous parametric down-conversion and state estimation by quantum state tomography. The tomographic results are then analyzed and various kinds of minimization algorithms are adopted to extract Faraday rotation angles. The extracted Faraday rotation angles from the estimated state are corroborated with the previous experimental findings. The trajectories are also mapped as rotations with tilted axes on the Bloch sphere. The position of the axis of rotation yields ellipticity of the single photon's quantum state.
Wajeeha Nafees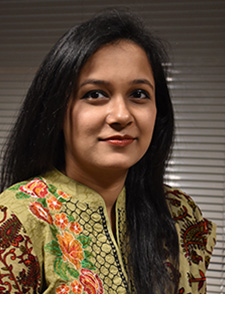 Title: Development of Novel Techniques for Signal Acquisition and Representation on Spherical Manifolds
LUMS ID: 2014-06-0020
School: Syed Babar Ali School of Science and Engineering (SBASSE)
Thesis Defense Date: Jun 22, 2020
Convocation: 2020
Advisor: Dr. Zubair Khalid
Abstract
The study of spherical signal processing methods enables signal analysis in a variety of diverse fields of science and engineering including, but not limited to, planetary sciences, geophysics, acoustics, medical imaging, quantum mechanics, etc. The proposed dissertation is thus directed towards processing and analysis of signals on spherical objects: the sphere and the ball.

The first part of the thesis focuses on the study of the Slepian concentration problem on the sphere and the ball. We present a generalized formulation of the Slepian concentration problem on the sphere for finding band-limited functions with an optimal concentration in the spatial domain. By introducing weighting functions in the formulation of classical Slepian concentration problem and assigning different values to these weighting functions, we present two variants of the concentration problem namely the differential and the weighted Slepian concentration problem. For the Slepian problem on the ball, we design a new set of optimal basis functions with an optimality criterion that the bases are simultaneously concentrated in both the spatial and spectral domains. The optimal basis functions are designed as a linear combination of space-limited functions with maximal concentration in the spectral region and band-limited functions with maximal concentration in the spatial region.

In the second part of this thesis, we focus our attention on sampling schemes on the sphere. It is desirable for a sampling scheme and its associated spherical harmonic transform (SHT) algorithm to utilize the least number of samples, exhibit stability, be computationally efficient and have low complexity in order to exactly or accurately represent a band-limited signal on the sphere. We develop novel methods to improve one or more of the aforementioned attributes of the existing sampling schemes on the sphere. For the optimal-dimensionality sampling scheme, we propose the placement of samples on the sphere such that the matrices involved in the computation of the SHT are well-conditioned, and develop an iterative algorithm which reduces the error by a factor of 10~100. Using the proposed method, we also investigate the error in such case when only a small part of the sphere is inaccessible to support the signal analysis in applications (e.g., geophysics, cosmology, acoustics) where samples cannot be taken over the whole sphere due to practical limitations. We further propose an antipodally symmetric sampling scheme of optimal dimensionality for the sampling of band-limited signals. The proposed scheme takes (asymptotically) L2 number of samples for the sampling of spherical signal of band-limit L and computing its SHT accurately. Since the number of samples are asymptotically equal to the degrees of freedom of the signal in harmonic space, the proposed scheme attains optimal spatial dimensionality. We also formulate the SHT associated with proposed sampling scheme. We employ the antipodal symmetry of the sampling points which is exploited to separate the signal into antipodally symmetric and asymmetric components due to which the signal splits in harmonic space into the signals of even and odd spherical harmonic degrees. The exploitation of this splitting in the formulation of the SHT makes our method computationally efficient by a factor of four in comparison with the existing methods developed for sampling schemes that attain optimal spatial dimensionality. Lastly, to support the applications where the measurements can only be taken over spatially limited region on the sphere due to practical limitations, we design a spatially-limited sampling scheme on the sphere for the computation of SHT of band-limited signals. By enclosing the inaccessible region with an (anisotropic) ellipsoidal region followed by the rotation of the region to the pole or the equator, we propose an iso-latitude sampling scheme on the sphere. We also present a method to place the samples over the spatially-limited region such that the SHT can be computed accurately.

We also present a variant of the equiangular sampling scheme which requires fewer number of samples as compared to the current schemes: an exact method with a slight increase in complexity of the associated SHT algorithm.
Muhammad Haroon Shakeel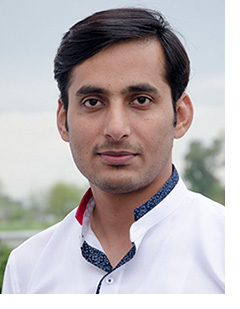 Title: Deep Learning Methods for Short, Informal, and Multilingual Text Analytics
LUMS ID: 2015-03-0040
School: Syed Babar Ali School of Science and Engineering (SBASSE)
Thesis Defense Date: Jun 16, 2020
Convocation: 2020
Advisor: Dr. Asim Salimul Karim
Abstract
The popularity of social media platforms and knowledge sharing websites has tremendously increased the amount of user-generated textual content. Such content is usually short in length and is often written informally (e.g., improper grammar, self-created abbreviations, and varying spellings). It is also influenced by local languages and mix multiple languages mid-utterance, a phenomenon known as code-switching. Traditional text analytics and natural language processing (NLP) approaches perform poorly on short, informal, and multilingual text as compared to well-written longer documents because of the limited context and language resources available for learning. In recent years, deep learning has produced enhanced results for many NLP tasks. However, these approaches have some major shortcomings: (1) they are tailored for specific problem settings (e.g., short text or informal languages) and do not generalize well to other settings, (2) they do not exploit multiple perspectives and resources for effective learning, and (3) they are hampered by smaller training datasets.
In this research, we present methods and models for effective classification of user-generated text with a specific application to English and Roman Urdu short and informal text. We present a novel multi-cascaded deep learning model (McM) for robust classification of noisy and clean short text. McM incorporates three independent CNN and LSTM (with and without soft attention) cascades for feature learning. Each cascade is responsible for capturing a specific aspect of natural language. The CNN based cascade extracts $n$-gram information. The LSTM based cascade with soft-attention ``highlights" the task-specific vital words. The third LSTM based cascade captures long-term dependencies of the text. Each cascade is locally supervised and is trained independently. The deep representations learned by each cascade are forwarded to a discriminator for final prediction. As a whole, the architecture is both deep and wide, and is versatile to incorporate learned and linguistic features for robust text classification. 
We evaluate the effectiveness and generality of our model on three different text analytics problems. First, we show the efficacy of our model for the problem of paraphrase detection. This is a binary classification problem in which pairs of texts are labeled as either positive (paraphrase) or negative (non-paraphrase). While deep models produce a richer text representation, they require large amounts of data for training purposes. Getting additional pairs of texts annotated in a crowd-sourced setting is costly. Thus, for this particular task, we also develop a novel data augmentation strategy, which generates additional paraphrase and non-paraphrase annotations reliably from existing annotations. The augmentation procedure involves several steps and a parameter through which the degree of augmentation can be tuned. We evaluate our model and data augmentation strategy on three benchmark datasets representing both noisy and clean texts. Our model produces a higher predictive performance on all three datasets beating all previously published results on them.
Second, we show the usefulness of McM for the task of multi-class classification of bilingual SMS. Our goal is to achieve this without any prior knowledge of the language, code-switching indication, language translation, normalizing lexical variations, or language transliteration. For this purpose, we develop and make publicly available a 12 class large-scale dataset. The texts in this dataset contain English as well as Roman Urdu, a distinct informal regional dialect of communication that uses English alphabets to write Urdu. Our model achieves greater robustness as compared to the baseline model on this dataset.

Third, we demonstrate the utility of the proposed model for the task of sentiment classification in code-switched tweets. For this purpose, we develop another short text dataset, namely MultiSenti, that is code-switched between Roman Urdu and English languages. The proposed model McM outperforms four baseline models on the MultiSenti dataset in terms of predictive accuracy. We also study the feasibility of adapting language resources from English and learning domain-specific word embeddings in Roman Urdu for multilingual sentiment classification.
This research highlights the power of multi-perspective feature learning and data augmentation for short and informal text classification and takes us a step closer to language-independent text analytics.  
Publications from Thesis
1.      Muhammad Haroon Shakeel, Asim Karim, Imdadullah Khan, "A Multi-cascaded Model with Data Augmentation for Enhanced Paraphrase Detection in Short Texts", Information Processing and Management (IPM), Volume 57, Issue 3, 2020.
2.       Muhammad Haroon Shakeel, Asim Karim, "Adapting Deep Learning for Sentiment Classification of Code-Switched Informal Short Text", 35th ACM/SIGAPP Symposium on Applied Computing (ACM-SAC), April 2020.
3.       Muhammad Haroon Shakeel, Safi Faizullah, Turki Alghamidi, Imdadullah Khan, "Language Independent Sentiment Analysis",  IEEE International Conference on Advances in the Emerging Computing Technologies (AECT), February 2020.
4.       Muhammad Haroon Shakeel, Asim Karim, Imdadullah Khan, "A multi-cascaded deep model for bilingual SMS classification", 26th International Conference on Neural Information Processing (ICONIP), December 2019.
 
Other Publications
1.       Waseem Abbas, Muhammad Haroon Shakeel, Numan Khurshid, Murtaza Taj, "Patch-based Generative Adversarial Network Towards Retinal Vessel Segmentation",  26th International Conference on Neural Information Processing (ICONIP), December 2019.
2.       Sudha Subramani, Sandra Michalska, Hua Wang, Jiahua Du, Yanchun Zhang, Haroon Shakeel, "Deep Learning for Multi-class Identification from Domestic Violence Online Posts", IEEE Access 7, pp. 46210-46224, January 2019.
3.       Waseem Abbas, Numan Khurshid, Muhammad Haroon Shakeel, "Medical Image Compression Using DDCT, Ripplet Transform and SPIHT", International Journal of Scientific and Engineering Research (IJSER) 9 (6), June 2018.
Munazza Shahid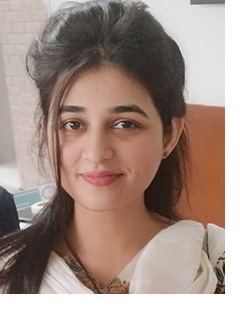 Title: Engineering of HIV-1 and HCV Entry Inhibitor Lectins and Understanding the Atomic Level Details of HIV Cellular Entry Process
LUMS ID: 2014-13-0004
School: Syed Babar Ali School of Science and Engineering (SBASSE)
Thesis Defense Date: Jun 20, 2020
Convocation: 2020
Advisor: Dr. Syed Shahzad ul Hussan
Abstract
Human immunodeficiency virus-1 (HIV-1) and hepatitis C virus (HCV) infections occur in millions of people all over the world. Due to the rapidly evolving nature of these viruses, drug resistant variants emerge quickly. Therefore, a continuous effort is required to develop new drugs and understand the infection to explore new drug targets. Envelopes of both of these viruses exhibit a dense array of glycans that could be exploited as a therapeutic target. In recent years, several lectins have been reported to inhibit these infections by targeting these glycans. However, none of these lectins have been developed into a drug owing to their potential cytotoxic and immunogenic effects. This study focuses on two associated objectives: 1. Engineering of viral entry inhibitor lectins with an aim to minimize or eradicate potential cytotoxicity and immunogenicity of the lectin. 2- Characterizing binding of the V3 domain of HIV-1 surface glycoprotein to its cellular receptor CCR5 to better understand the viral cellular entry process.
Microvirin (MVN) is a known anti-HIV lectin that consists of two structural domains with only one domain involved in binding to glycan epitopes on the surface of the virus. Generally, size and chemical heterogeneity are the two major contributing factors in immunogenicity of a protein. Considering these factors, we designed two types of MVN variants, one consisting of only the carbohydrate-binding domain with size almost half of the parent protein and the second consisting of two domains with identical amino acid sequence. We produced several mutants of each type of variants to optimize folding. Finally, we were able to engineer a variant that potently inhibited HIV and HCV in viral infectivity assays and showed significantly less cytotoxic and immunogenic effects as compared to MVN.  We named this protein as LUMS1 that represents a potential drug candidate against HIV and HCV particularly co-infections of these viruses. In the second project, we engineered a soluble form of the CCR5 receptor by incorporating artificial linkers of amino acid sequences connecting the extracellular regions of the receptor in place of hydrophobic trans-membrane regions and optimized its functional conformation by in vitro folding. We also produced 13C15N-labelled V3 domain of HIV-1 glycoprotein by expressing its gene along with a fusion protein. We determined through SPR and NMR chemical shift perturbation experiments that only the cyclic form of V3 could bind to CCR5 with KD values of around 200 μM.  Overall, in this study we successfully engineered a lectin that potently inhibits HIV-1 and HCV cellular entry, and with its extremely low cytotoxicity and negligible potential immunogenicity it represents a promising candidate for anti-viral drug development. Moreover, we obtained several key information related to the binding of the V3 domain to its cellular receptor.
Publications:
Shahid, M.; Qadir, A.; Yang, J.; Ahmad, I.; Zahid, H.; Mirza, S.; Windisch, M. P.; Shahzad-Ul-Hussan, S., An Engineered Microvirin Variant with Identical Structural Domains Potently Inhibits Human Immunodeficiency Virus and Hepatitis C Virus Cellular Entry. Viruses 2020, 12, 1999-2011.
Chantadul, V.; Wright, G. S.; Amporndanai, K.; Shahid, M.; Antonyuk, S. V.; Washbourn, G.; Rogers, M.; Roberts, N.; Pye, M.; O'Neill, P. M., Ebselen as template for stabilization of A4V mutant dimer for motor neuron disease therapy. Communications biology 2020, 3, 1-10.
Burhan ul Haq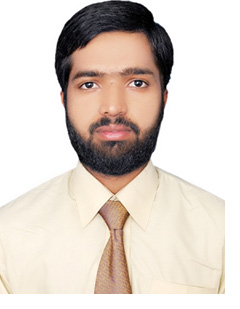 Title: Classification of first integrals and closed form solutions for dynamical systems of differential equations
LUMS ID: 15070007
School: Syed Babar Ali School of Science and Engineering (SBASSE)
Thesis Defense Date: Jun 15, 2020
Convocation: 2020
Advisor: Dr. Imran Naeem
Abstract
Majority of the real-world natural processes arising in physical, biological and engineering sciences are governed by nonlinear differential equations. To analyze the dynamics and obtaining the closed-form solutions have always been a challenging task. It requires adequate attention and interest of researchers and scientists to explore and quest for various techniques that may be helpful to analyze these systems and provide the readers with detailed overview about the dynamics of the problem under discussion. However, it is not always possible to express the solutions of these nonlinear differential equations explicitly in the form of variables. It is sometimes possible to obtain the functions that are constant on solution curves, i.e., the first integrals. In the literature, the properties of various dynamical systems are studied for only particular cases, or at equilibrium points to obtain conserved quantities. Partial Hamiltonian systems exist for a wide range of problems in interdisciplinary applied mathematics. Most of the natural and physical processes that arise are mathematically modeled as a coupled nonlinear systems of differential equations. These equations usually evade from the existence of exact solutions. In literature, the dynamics of these nonlinear systems are studied using variety of numerical methods. A particular area of literature analyzes these models using stability analysis. The exact solutions are very crucial in order to provide a detailed overview regarding the dynamics and physical properties of the system. These solutions can also serve as a benchmark to examine various numerical schemes.
A specific part of this dissertation is dedicated to the coupled nonlinear first order systems of differential equations. Such systems emerge widely in the field of epidemiology and physical sciences. A two-stream model of tuberculosis and dengue fever is studied using partial Hamiltonian approach. Under certain parametric restrictions, we obtained the first integrals and exact solutions of the governing system of equations. We have further constructed the exact solutions of some disease models which include gonorrhea dynamics model, core group model of sexually transmitted disease and SIS model with standard incidence. We have graphically presented the solution curves to describe the prognosis of the disease as time progresses. The analysis of first order nonlinear systems has been extended to several other dynamical systems from physics and engineering. Likewise, we have presented the closed-form solutions of Duffing-Van der Pol type oscillator, laser photon model, heat convection model and parity-time symmetric oscillator.
The partial Hamiltonian approach can be effectively applied to optimal control problems arising in economics. In this regard, our area of interest is two-sector models of endogenous growth. Motivated by the pioneering contribution of Paul Romer in this field, the closed-form solutions for a modified variant of Romer model have been constructed. Using two first integrals, we have obtained two distinct solutions of the model for control and state variables. Furthermore, the growth rates for all these variables are presented and their long run behavior is predicted. We have also explored the two sector models of optimal population growth and optimal factor tax incidence in Lucas model and computed the exact solutions for both these models. The notion of partial Hamiltonian has been extended to the perturbed system of equations. We have constructed the series of first integrals for galaxy model of astronomy. The combination of stable and unstable first integrals allowed us to evaluate a variety of different approximate solutions for both resonant and non-resonant cases.
Noman Khurshid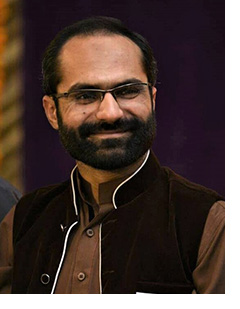 Title: Image Retrieval using Cross-view Matching for Remote Sensing Imagery
LUMS ID: 2015-06-0051
School: Syed Babar Ali School of Science and Engineering (SBASSE)
Thesis Defense Date: Jun 12, 2020
Convocation: 2020
Advisor: Dr. Murtaza Taj
Abstract
Advancements in deep learning techniques beget a paradigm shift in computer vision especially some of its core problems for example content-based image retrieval (CBIR). It has a wide range of applications starting with scene recognition, digital image repository search, organization of image databases to 3D reconstruction. However, robust and accurate image retrieval from a large-scale image database in the field remote of sensing still remains an open problem. For particular multi-view image retrieval, challenges come not only from the severe visual overlap between the query image and irrelevant database images but also from geometric and photometric variations between the images taken from different views. Another obstacle affecting semantic image retrieval is large intra-class variation and inter-class similarity between semantic categories. In addition, recent supervised deep learning-based image representation enhances the performance of the existing framework at the expense of huge labelled image collections.
This research explores learning unsupervised visual descriptors in combination with deep metric learning (DML) as a replacement to conventional distance measurement for same-view and cross-view image retrieval (CVIR). For this purpose, multiple unsupervised visual representations and metric learning techniques are exploited through the introduction of novel deep models for both same-view and cross-view retrieval. Moreover, to avoid vanishing gradients and diminishing feature reuse problems inherited in deep models we propose a new residual unit termed as residual-dyad. Deep unsupervised features usually bear large memory footprints and are prone to the curse of dimensionality. Traditional feature pruning schemes involving aggregation of these learned visual descriptors lead to diminished performance. To resolve this in same-view retrieval, we also propose stacked autoencoder based solution to abbreviate unsupervised features without significantly affecting their discriminative and regenerative characteristics. Results demonstrate that our proposed solution achieves 25 times reduction in feature size with only 0.8 times the depletion of retrieval score.
Cross-view image retrieval being introduced for the first time is addressed through the development of a 9-class benchmark dataset named CrossViewRet. We leveraged the idea of cross-modal retrieval to handle cross-view retrieval through unsupervised as well as supervised visual representations. In addition, an adversarial feature learning technique (ADML) has also been proposed. This is adapted with an aim to find a feature space as well as a common semantic space in which samples from street-view images are compared directly to satellite-view images (and vice-versa). For this comparison, a novel deep metric learning-based solution has been proposed. Experimental evaluation illustrates the superiority of the proposed methods in the applications of same-view and cross-view image retrieval. We believe that introduction to a novel problem of CVIR task and the developed dataset would also serve as a baseline for future research.
Affan Rauf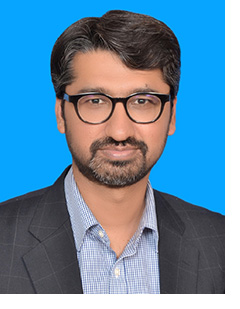 Title: Incremental Techniques in Automated Test Case Generation
LUMS ID: 14030022
School: Syed Babar Ali School of Science and Engineering (SBASSE)
Thesis Defense Date: Dec 05, 2019
Convocation: 2020
Advisor: Dr. Junaid Haroon Siddiqui
Abstract
Software need testing and manual testing is likely to ineffective and inefficient. Automated testing is the way forward. However, automated testing techniques tend to consume a lot of computing power and time. They typically have a large state space, which they search systematically to come up with the states of interest. They usually do not take into account the cases in which the partial problem has already been solved by a previous execution. Therefore, they tend to do redundant work and thus consume computing power and time that could have been avoided.
In this dissertation, we propose to use incremental techniques to solve this problem in which we save some information during an execution and reuse it in the next incremental execution. Doing so we avoid redundant work. We apply these techniques in two systematic techniques: bounded exhaustive test case generation and symbolic execution.
For the former, we use state-of-the-art tool Korat to generate structures according the given specification. We extend it to work in incremental fashion. Our implementation enables iterative deepening and translates to breadth-first exploration of the search space.
For the latter, we extend KLEE for symbolic execution to work incrementally for test suite maintenance. We use as much test cases as possible from the previous execution and for the newer version generate test cases only for the newly introduced paths. We also take care of infeasible paths, which may travel through different code versions and be attempted for solution uselessly. We show that it performs better than the naive invocation of KLEE on the newer version of code.
List of Publications from Thesis Work
Journal
1.  Rauf, Affan, Muhammad Nawaz, and Junaid Haroon Siddiqui. "Effective State Encoding for Breadth-First Generation of Complex Structures." IEEE Transactions on Reliability 68, no. 3 (2019): 1154-1167.
Available at: https://ieeexplore.ieee.org/abstract/document/8733194

Conference
2. Rauf, Affan, Muhammad Nawaz, and Junaid Haroon Siddiqui. "Efficient iterative deepening for bounded exhaustive generation of complex structures." In Proceedings of the 40th International Conference on Software Engineering: Companion Proceeedings, ACM, 2018.
Available at: https://dl.acm.org/citation.cfm?id=3195002
Maryam Abdul Ghafoor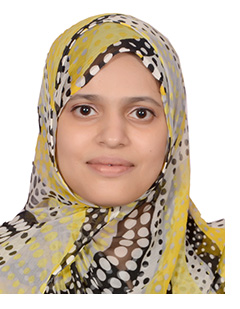 Title: Automated Testing of Database Driven Applications
LUMS ID: 15030036
School: Syed Babar Ali School of Science and Engineering (SBASSE)
Thesis Defense Date: Dec 06, 2019
Convocation: 2020
Advisor: Dr. Junaid Haroon Siddiqui
Abstract
The testing of database-driven applications is crucial for the correct working of the system.
Despite the progress in the field of automated software testing, its usage in database-driven applications remains a difficult task. A test case written for these applications includes database
state in addition to the standard test inputs. Moreover, database-driven applications are conjunction of imperative and declarative languages. The interplay between these languages has imposed new challenges on automated testing of database-driven applications. In today's data-driven world, databases and data inside them power business decisions. Recent advancements in technology have opened many paradigms for enterprise applications to store, manage, and retrieve information from the databases.

In this thesis, we propose that different program analysis techniques can be employed to test the functionality of database-driven applications. Dynamic execution is a state-of-art program analysis technique that works by executing the application under test and provides high code coverage. We present a testing technique that adapts dynamic symbolic execution to model databases and database systems for SQL based applications. We also employ model checking well-known program analysis technique in SQL based concurrent applications to detect schedules that lead to an inconsistent database state. Our hybrid approach of using dynamic symbolic execution along with model checking can test NoSQL based database-driven applications.

To assess the effectiveness of using dynamic symbolic execution on database-driven applications, we evaluated our technique on 500 procedures from online projects. Our results show that our methods successfully model databases for both SQL and NoSQL applications. Furthermore, it generates around 350 test cases that trigger constraint violations or hit user-defined exceptions. In the case of concurrent applications, our approach gives 1.4x reduction in state space of program often providing a 2.8x speedup for verification.

To conclude, our proposed approach for testing database application provides full path coverage along with thorough testing, and for multi-threaded applications, it efficiently explores state space of the program.
 
List of Publications from Thesis Work
 
Journal
 
Maryam Abdul Ghafoor, Muhammad Suleman Mahmood, Junaid Haroon Siddiqui, "Extending Symbolic Execution for automated testing of stored procedures". Software Quality journal, 2019.  Preprint version available at: https://link.springer.com/article/10.1007/s11219-019-09453-6

Conference
Maryam Abdul Ghafoor, Muhammad Suleman Mahmood, Junaid Haroon Siddiqui, "Effective Partial Order Reduction in Model Checking Database Applications". IEEE International Conference on Software Testing, Verification and Validation (ICST), 2016. Available at:  https://ieeexplore.ieee.org/abstract/document/7515467

Muhammad Suleman Mahmood, Maryam Abdul Ghafoor, Junaid Haroon Siddiqui, "Symbolic Execution of stored procedures in database Management System".  31st IEEE/ACM International Conference on  Automated Software Engineering (ASE), 2016. Available at: https://ieeexplore.ieee.org/document/7582787
Faran Awais Butt
Title: Next Generation Phased-MIMO Radar Systems: From Theory to Practice
LUMS ID: 2015-06-0047
School: Syed Babar Ali School of Science and Engineering (SBASSE)
Thesis Defense Date: Oct 03, 2019
Convocation: 2020
Advisor: Dr. Ijaz Haider Naqvi
Abstract
Multiple Input, Multiple Output (MIMO) technology has been on the horizon for decades now, however its full potential has not yet been leveraged for radar systems. Therefore, most of the state of the art practical radar systems are typically phased array radars and not MIMO radars. This thesis focusses on methods, techniques and implementation of multi-antenna radar systems for an improved quality of target information. Multi-static radars offer diversified degrees of freedom and arbitrary geometrical patterns that can be exploited according to the target specifications. We investigated novel signal processing algorithms for MIMO based, pulsed and frequency modulated continuous wave (FMCW) radars and prototyped some of our work using National Instruments' RF equipment. The developed algorithms were simulated using MATLAB and NI Visual System Simulator (VSS), implemented using National Instruments' software defined radios along with the performance analysis of the proposed algorithms.

This thesis studies multi-antenna systems for multitude of radar applications. It starts with the performance analysis of MIMO radar systems for fluctuating target compared to conventional monostatic radars with single antenna. A novel algorithm has been developed that makes use of spatial and temporal diversity of MIMO systems to improve the detection performance of fluctuating Swerling targets. Thereafter, this thesis focusses on the performance of multi-antenna radar systems under jamming and electronic counter measures. A novel approach for hybrid phased-MIMO radar was developed that exploited benefits of both phased array and MIMO radar and maximized the signal to noise plus jamming ratio (SNJR). Furthermore, a robust approach for mitigation of noise jamming in a linear array system was developed that makes use of sidelobe blanking along with the optimal beamforming weights of the main and auxiliary antenna arrays. The proposed approach restricts the sidelobes below a desired threshold, nullforms the jamming angles and maximizes gain in the target's direction.

Thereafter, this thesis studies synchronization of multi-antenna radar systems. A simple cost effective mechanism was developed for synchronizing widely separated distributed MIMO radar network using an open source implementation of GSM protocol stack. A method to improve the spectral efficiency of the radars have been studied next, that mixes the Barker code with the linear frequency sweep of a frequency modulated continuous wave radar. An optimal Barker sequence length that jointly optimizes the range resolution and spectral efficiency was determined. To complete this thesis, multi-antenna radar system has been implemented using National Instruments' software defined radios. Specifically, the issue of crosstalk in modern USRP based software defined radios for implementation of FMCW radar has been highlighted. Crosstalk effects in bistatic configuration are also presented. A naive approach for recovering the transmitted waveform by synchronizing multiple USRPs was developed. It is shown that dynamic range can be increased by tens of kilometers by increasing baseline distance to few inches. Finally, conclusions and future directions have been presented. In particular, design and implementation of adaptive cognitive radars has been discussed.
List of Publications from Thesis Work
Journal Papers
[J1] F. A. Butt, I. H. Naqvi, and U. Riaz, "Hybrid Phased-MIMO Radar: A Novel Approach with Optimal Performance under Electronic Countermeasures," IEEE Communications Letters, vol. 22, no. 6, pp. 1184, June 2018.
[J2] F. A. Butt, S. Ali, I. H. Naqvi, and S. Ejaz, "A Novel Approach for Bandwidth Compression in FMCW Radar System using Barker Codes and Frequency Shift," IEEE Transactions on Vehicular Technology (Submitted June 2019).
[J3] F. A. Butt, M. Ritchie, H. Griffiths, W. Li, and I. H. Naqvi, "Crosstalk in Modern USRP based Software Defined Radio for FMCW Radar Implementation," IEEE Transactions on Instrumentation and Measurement (Submitted July 2019).
Conference Papers
[C1] F. A. Butt, I. H. Naqvi, and U. Riaz, "MIMO Radars with Orthogonal Waveforms: A Novel Approach for Enhanced Performance under Swerling Targets," in Proceedings of 86th IEEE Vehicular Technology Conference (VTC-Fall), pp. 1-5, Toronto, Canada, September 2017.
[C2] F. A. Butt, M. A. Aslam, M. T. Zafar, I. H. Naqvi, and U. Riaz, "Synchronization of Long-Range, Widely-Separated MIMO Radar Network using GSM Protocol," in Proceedings of 19th IEEE International Radar Symposium (IRS), pp. 1-10, Bonn, Germany, June 2018.
[C3] F. A. Butt, I. H. Naqvi, and U. Riaz, "A Robust Approach for Mitigation of Noise Jamming in Linear Array Systems," in Proceedings of 9th IEEE International Symposium on Phased Array Systems and Technology (PAST 2019), Waltham, United States, October 2019.
Aqsa Naeem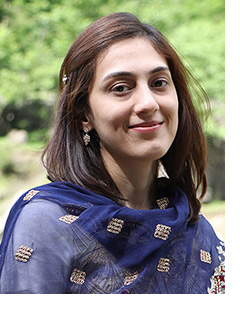 Title: Mitigation of renewable energy source intermittency in microgrids using complementary renewable energy sources
LUMS ID: 2015-06-0049
School: Syed Babar Ali School of Science and Engineering (SBASSE)
Thesis Defense Date: Aug 30, 2019
Convocation: 2020
Advisor: Dr. Naveed Ul Hassan
Abstract
Over the last decade, the global energy mix for electricity generation has undergone several changes. Even though fossil fuels continue to serve as the dominant source of electricity generation, there are greater ongoing efforts to introduce cleaner renewable energy sources (RES) in the power grids. Solar and wind are the two most widely used and abundant RESs, and both of them are inherently intermittent. In this context, some RES intermittency in microgrid (MG) may be mitigated through careful planning and investments in deployment of RESs that exhibit complementary behaviour. Complementarity between RESs provides good prospects for integrating several local energy sources and reducing the costs of MG setup and operations. However, the share of complementary RESs (termed as, RES mix) in the combined energy mix and the location of MG deployment has a direct impact on the power generated.
To address this problem, we propose two steps in which the optimized RES mix can be determined. The first step is to establish the relation between possible RES deployment locations, RES mix, and the solar-wind complementarity through an assessment of the statistical characteristics of solar and wind energies. In the second step, the initial assessment of solar-wind complementarity, RES mix, and optimal location is then used to evaluate the economic gains of grid-tied MG. This process requires computation of energy production costs, and some additional costs that are incurred due to bi-directional energy exchange with the main grid. Particularly, these costs include system power loss (SPL) cost, energy export cost (from MG to grid), and energy import cost (from grid to MG). For a given solar-wind complementarity value, these costs are determined for a range of values of RES mix.
In this work, different sites are analyzed for solar-wind energy based grid-tied MG deployment. The application of the proposed framework for a grid-tied MG is demonstrated by modelling MG as a balanced IEEE 33-bus system, at four different locations in Ireland, each with a different solar-wind complementarity value. All factors that may influence the MG operator's choice of RES mix are determined and then analyzed for providing suitable recommendations for deployment of energy sources in different regions. The proposed framework can be used for designing hybrid solar-wind farms or augmenting existing solar-only/wind-only farms according to solar-wind complementarity and the objectives of the MG operator.
Uzma Hira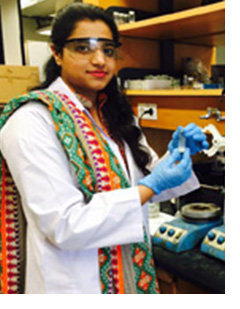 Title: Synthesis and Properties of High Temperature Thermoelectric Oxides for Efficient Energy Harvesting
LUMS ID: 2014-13-0002
School: Syed Babar Ali School of Science and Engineering (SBASSE)
Thesis Defense Date: Jun 14, 2019
Convocation: 2019
Advisor: Dr.Falek Sher
Abstract
Thermoelectric materials have attracted great attention owing to their potential applications in waste heat recovery, power generation and solid state cooling. Currently, the key challenges hampering the practical applications of thermoelectric power generators are the low efficiency, poor thermal stability, and high cost of thermoelectric materials. Metal oxides have recently attracted a great attention due to their low cost, non-toxicity, natural abundance of the constituting elements, and good thermal stability at high operating temperatures.
Perovskite-type oxide materials are considered as interesting candidates for thermoelectric renewable power generation because of their complex crystal structure and unusual electrical properties. Ba2−xBixCoRuO6 (0.0 ≤ x ≤ 0.6) double perovskite oxide materials have been investigated and their crystal structures were characterized by the powder X-ray diffraction, and a combination of synchrotron X-ray and neutron powder diffraction data. Seebeck coefficient and thermal conductivity significantly improve with increasing Bi-doping. The highest thermoelectric power factor (PF) and figure-of-merit (zT) observed at 618 K for x = 0.6 specimen are 6.64 ´ 10-4 W/m·K2 and 0.23 respectively, which are reasonably large values for a new oxide composition.
Structural, magnetic and high temperature thermoelectric properties of Sr2-xBixCoRuO6 (0 ≤ x ≤ 0.8) double perovskite oxide materials have also been studied. Rietveld refinement of X-ray powder diffraction data shows that all samples adopt the orthorhombic crystal structure. The electrical resistivity of all compositions exhibits semiconducting-like behavior. The Seebeck coefficient values change their sign from negative to positive with increasing Bi-doping after x = 0.2 sample. The maximum power factor and thermoelectric figure-of-merit (zT) obtained for Sr1.2Bi0.8CoRuO6 sample at 680 K are 1.87 ´ 10-4 W/m·K2 and 0.11, respectively.
Dual doped Ca3−2xNa2xCo4−xMoxO9 (0 ≤ x ≤ 0.10) and Ca3−2xNa2xCo4−xWxO9 (0 ≤ x ≤ 0.075) misfit layered cobaltite samples have been investigated. The highest power factor obtained for Ca2.95Na0.05Co3.975Mo0.025O9 sample at 1000 K is 3.2 ´ 10-4  W/mK2. The corresponding figure-of-merit (zT) reaches a value of ~ 0.27 at 1000 K for this sample, which is ~3 times higher than the pristine Ca3Co4O9 system. A series of dual doped Bi2−2xNa2xSr2Co2−xWxOy (0 ≤ x ≤ 0.075) materials were also prepared and their high temperature thermoelectric properties were investigated. It was observed that dual doping of Na and W in Bi2Sr2Co2Oy system is very effective in improving thermoelectric properties due to simultaneous decrease of electrical resistivity and thermal conductivity of these materials. All samples have a large Seebeck coefficient (S) and as a result a high figure-of-merit (zT) value of ~ 0.35 at 1000 K was obtained for x = 0.025 sample.
We conclude that doping of appropriate amounts of metal cations at various crystallographic sites of transition metal oxides may result in an increase of electrical conductivity and the Seebeck coefficient values and decrease in thermal conductivity, which ultimately leads to a significant improvement in thermoelectric performance of these materials.
 
List of Publications:

Peer-reviewed

1.  Hira, U.; Han, L.; Norrman, K.; Cristensen, D. V.; Pryds, N.; Sher, F, High-temperature thermoelectric properties of Na- and W-doped Ca3Co4O9 system, RSC adv. 2018, 8, 12211. (https://pubs.rsc.org/en/content/articlelanding/2018/ra/c8ra01691g#!divAbstract)

2.  Hira, U.; Falak, S., Structural, Magnetic and High-temperature thermoelectric properties of La0.4Bi0.4Ca0.2Mn1-xCoxO3 (0 ≤ x ≤ 0.3) Perovskites, J. Magn. Magn. Mater. 2018, 452, 64-72. (https://www.sciencedirect.com/science/article/abs/pii/S0304885317326574)

3.  Hira, U.; Pryds, N.; Sher, F, Thermoelectric Properties of Dual Doped Bi2Sr2Co2Oy-Based Ceramics, J. Electron. Mater. 2019, (Accepted). (https://link.springer.com/article/10.1007/s11664-019-07252-0)
 
Manuscripts as first author submitted and under preparation
1. Hira, U.; Grivel, J-C.; Christensen, D. V.; Pryds, N.; Sher, F., Electrical, Magnetic and Magnetotransport Properties of Na and Mo-Doped Ca3Co4O9-based Materials (Submitted).
2. Hira, U.; Han, L.; Norrman, K.; Cristensen, D. V.; Pryds, N.; Sher, F., Effect of Dual Doping on High Temperature Thermoelectric Properties of Ca3Co4O9-based Materials (Submitted).
3. Hira, U.; Bos, J.W.G.; Missiul, A.; Fauth, F.; Sher, F., New Ba2-xBixCoRuO6 (x ≤ 0.6) Perovskite-Type Oxides as Promising p-Type Thermoelectric Materials (in preparation).
4. Hira, U.; Bos, J.W.G.; Sher, F., Synthesis, Magnetic and High Temperature  Thermoelectric Properties of Sr2-xBixCoRuO6 (x ≤ 0.8) Double Perovskite Oxide Materials (in preparation).
Muhammad Shoaib Anwar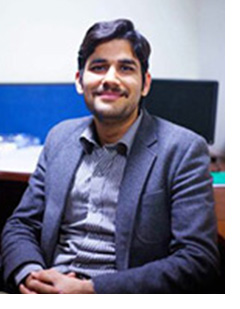 Title: Modeling and numerical simulations of some fractional nonlinear viscoelastic flow problems
LUMS ID: 2015-07-0011
School: Syed Babar Ali School of Science and Engineering (SBASSE)
Thesis Defense Date: Apr 05, 2019
Convocation: 2019
Advisor: Dr.Amer Rasheed
Abstract
NA
Hafiza Tayyaba Shahzadi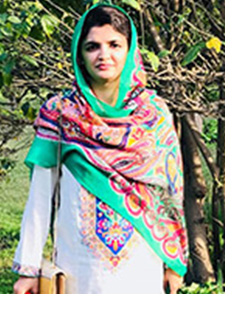 Title: Transition Metal-Catalyzed Borylation of Aromatics
LUMS ID: 2014-13-0003
School: Syed Babar Ali School of Science and Engineering (SBASSE)
Thesis Defense Date: May 31, 2019
Convocation: 2019
Advisor: Dr. Ghayoor Abbas
Abstract
Selective functionalization of hydrocarbons represents a long-standing challenge in the synthetic world. Transition metal-catalyzed reactions, such as transformation of C–H/ C–X bonds to C–B bond has emerged as potent tool towards this goal during the last few decades. Especially the Ir-catalyzed aromatic C-H activation/borylaytion provides unique regioselectivity which is complementary to those found in the traditional synthetic routes. Sterically governed regioselectivity in this new synthetic tool allows the synthesis of (hetero)aromatic compounds which are difficult to access by the conventional routes. In the current work, we have utilized this methodology to gain facile access to new aromatic building blocks with better atom & step economy. One study presents the synthesis of hydroxybenzoates. Hydroxybenzoates are widely used as preservatives and antiseptics in the food and pharmaceutical industry. However, strategies focusing on the direct synthesis of 2,6- and 2,3-disubstituted hydroxybenzoates are lacking in literature. Herein we report an efficient protocol employing iridium-catalyzed C–H borylation/oxidation of commercially available benzoic acid/ester substrates. This route provides facile access to halogen decorated para-/meta-hydroxybenzoates as the synthesis of akin compounds is laborious by traditional approaches.
Second project targets the synthesis of boscalid analogs. Boscalid is an extensively used fungicide for crop protection. Traditional routes of boscalid synthesis involve precursors that need pre-functionalization of arenes, which affects the step economy and overall efficiency. The aim of this study is to develop boscalid analogues from readily available hydrocarbon feedstock with improved atom & step economy. Sequential Ir-catalyzed C–H borylation of arenes and Suzuki coupling provide biphenyl amines which on amidation produce boscalid analogues in good yield. Synthesized compounds are further evaluated by molecular docking to gain insight into the binding pocket of protein. The In-vitro studies of the analogs are carried out against Fusarium moniliforme and few of the synthesized compounds provided superior inhibition on potato dextrose agar (PDA) plates.
Next, Ir-catalyzed C-H borylation of CF3 substituted pyridines is reported. The versatility of the methodology is demonstrated by the use of various substitution patterns in the substrate molecule. Based on the steric evaluation, selective positions of CF3 substituted pyridines are functionalized. Several functional groups like halo, ester, methoxy, and amino are compatible with this methodology. 
Chiral boronic esters are indispensable building blocks owing to their versatile transformations and immense applications in medicinal chemistry. Herein, we also disclose Pd-catalyzed borylation of aryl halides using a chiral borane source to synthesize chiral arylboronic esters. A variety of chiral (hetero)aryl pinanediol boronate esters were synthesized in moderate to excellent yield. This new methodology was also found to be compatible with a broad range of functional groups. The resulting chiral boronic esters can serve as important precursors in asymmetric synthesis.
 
Publication
Facile Synthesis of Halogen Decorated para-/meta-Hydroxybenzoates by Iridium-Catalyzed Borylation and Oxidation.
Shahzadi, T., Saleem, R. S., Chotana, G. A. Synthesis, 2018. 50 (21), 4336.
(https://www.thieme-connect.com/products/ejournals/html/10.1055/s-0037-1610538)
 
Manuscripts as first author (under preparation)
Design, Synthesis, Molecular Docking, and Biological Evaluation of Novel Boscalid Analogues as Potential Antifungal Agents

Iridium-catalyzed C-H Borylation of CF3-Substituted Pyridines

Synthesis of Chiral (Hetero)Aryl Boronic Esters
Soneela Asghar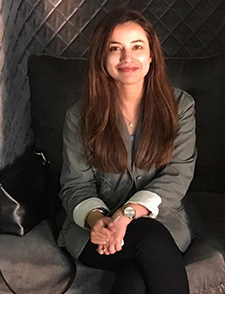 Title: Advances Towards Transition Metal-Catalyzed C–H Activation and Cross-Couplings
LUMS ID: 2014-13-0001
School: Syed Babar Ali School of Science and Engineering (SBASSE)
Thesis Defense Date: May 21, 2019
Convocation: 2019
Advisor: Dr. Ghayoor Abbas | Dr. Muhammad Saeed
Abstract
Synthetic approaches that harness metal-catalyzed pathways can provide facile alternatives to cumbersome conventional strategies. The dissertation reports advances made towards exploring novel catalytic processes and substrates for the formation of C–C (C–H activation, Suzuki-coupling), C–B (borylation) and C–N (amination) bonds. In order to improve the sustainability of the processes investigated, a conscious effort was made to move from precious metal- (palladium, iridium) catalyzed reactions towards the use of more earth abundant metals (cobalt, iron), with promising results.
The sterically governed, iridium-catalyzed regioselective borylation of a novel class of substituted biaryls has been achieved. The biaryl pinacol esters obtained, have been demonstrated as enabling motifs for building C–O, C–Br and C–C bonds.
The one-pot combination of a palladium-catalyzed Suzuki-Miyaura cross-coupling and a Buchwald-Hartwig amination has been employed to afford a series of substituted carbazoles. The protocol, using ortho-chloroboronic acids and ortho-bromoanilines, relies on readily available starting materials and mild conditions, whilst avoiding the formation of any isomers. The versatility of the reaction is demonstrated by the selective substitution at various points of the carbazole ring.
An efficient synthetic route has been proposed for substituted cyclohexa-m-phenylenes, based on palladium- and iridium-catalyzed reactions leading to the functionalized terphenyls. These terphenyl synthons when reacted under Suzuki-Miyaura cross-coupling conditions, cyclise to cyclohexa-m-phenylenes.
Cobalt has been shown as a promising alternative to palladium for the Suzuki-Miyaura cross-coupling of aryl halides. The developed protocol shows how readily accessed cobalt pre-catalysts in combination with NHC ligands can catalyze the cross-coupling of aryl chlorides and bromides with alkyllithium-activated arylboronic pinacolate esters. Preliminary mechanistic studies hint towards cobalt reduction to Co(0) during catalysis. The extended substrate scope demonstrates the efficacy of the process for various aryl halides without the aid of any directing group. Furthermore, novel derivatives of a neuro-protective drug edaravone, have been synthesized utilizing this protocol that echoes the broader range of applications of the study.
Finally, the development of a small library of derivatives based on edaravone, has been achieved through an iron-catalyzed, substrate directed ortho-arylation procedure. The preliminary computational assessment predicts that these synthesized analogues can inhibit the human enzyme, monoamine oxidase-B, more strongly than the parent edaravone.
List of Publications:
Peer-reviewed
1.      Cobalt-Catalyzed Suzuki Biaryl Coupling of Aryl Halides- Angewandte Chemie Int. Ed. 2017, 56, 16367 (Soneela Asghar, Sanita B. Tailor, David Elorriaga and Robin B. Bedford)
(https://onlinelibrary.wiley.com/doi/full/10.1002/anie.201710053)
2.      Iridium-Catalyzed Regioselective Borylation of Substituted Biaryls- Synthesis 2018, 50, 2211 (Soneela Asghar, Tayyaba Shahzadi, Meshari Alazmi, Xin Gao, Abdul-Hamid Emwas, and Ghayoor A. Chotana)
(https://www.thieme-connect.com/products/ejournals/abstract/10.1055/s-0036-1591968)
3.      Malus domestica Mediated Synthesis of Palladium Nanoparticles and Investigation of Their Catalytic Activity Towards the Suzuki Coupling Reactions-Nanoscience & Nanotechnology Letters 2018, 10, 373 (Farah Qazi, Zakir Hussain, Soneela Asghar, Ghayoor Abbas, Muhammad Riaz)(https://doi.org/10.1166/nnl.2018.2633)
4.      Revisiting Claims of the Iron-, Cobalt-, Nickel-, and Copper-Catalyzed Suzuki Biaryl Cross-Coupling of Aryl Halides with Aryl Boronic Acids- Organometallics 2019(Sanita B. Tailor, Mattia Manzotti, Soneela Asghar, Benjamin J. S. Rowsell, Stephen L. J. Luckham, Hazel A. Sparkes, and Robin B. Bedford) (https://pubs.acs.org/doi/10.1021/acs.organomet.9b00083)
Manuscripts as first author under preparation
1. Iron-Catalyzed C-H Ortho-Arylation of Edaravone, a Promising Monoamine Oxidase-B Inhibitor (Muhammad Saeed and Robin B. Bedford)
2. Synthesis of Carbazole Derivatives via Palladium-Catalyzed Tandem Suzuki-Amination Sequence (Ghayoor Abbas)
Muhammad Azeem Ali Shah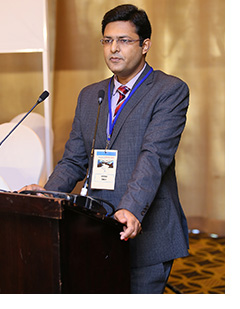 Title: Exogenous Shocks and the Process of Organisational Sensemaking: The Case of Punjab Irrigation Department, Pakistan.
LUMS ID: 2008-08-0003
School: Suleman Dawood School of Business (SDSB)
Thesis Defense Date: Sep 24, 2018
Convocation: 2019
Advisor: Dr. Ghazal Mir Zulfiqar
Abstract
NA
Shazia Mumtaz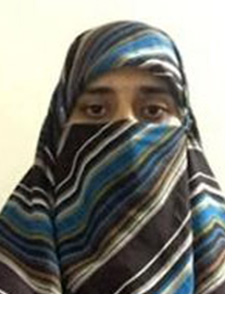 Title: Nanoparticles-based sensing strategies for detection of bacteria in water
LUMS ID: 2013-13-0007
School: Syed Babar Ali School of Science and Engineering (SBASSE)
Thesis Defense Date: May 14, 2018
Convocation: 2018
Advisor: Dr. Irshad Hussain
Abstract
NA
Khawaja M. Fahd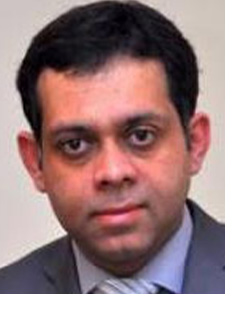 Title: Some Applications of Graph Transformations in Computational Algorithms and Group Automata
LUMS ID: 2004-03-0070
School: Syed Babar Ali School of Science and Engineering (SBASSE)
Thesis Defense Date: May 29, 2018
Convocation: 2018
Advisor: Dr. Faqir M. Bhatti
Abstract
NA
Mashood Nasir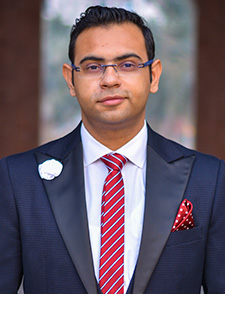 Title: Scalable DC Microgrids for Rural Electrification
LUMS ID: 2014-06-0018
School: Syed Babar Ali School of Science and Engineering (SBASSE)
Thesis Defense Date: Apr 27, 2018
Convocation: 2018
Advisor: Dr. Hassan Abbas Khan
Abstract
NA
Jawad Nasir Chatta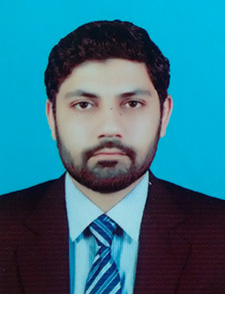 Title: Relay-Aided Communication Schemes for Wireless Access and Multicast Channels
LUMS ID: 2011-06-0022
School: Syed Babar Ali School of Science and Engineering (SBASSE)
Thesis Defense Date: May 11, 2018
Convocation: 2018
Advisor: Dr. Momin Ayub Uppal
Abstract
NA
Muhammad Kamran Nishat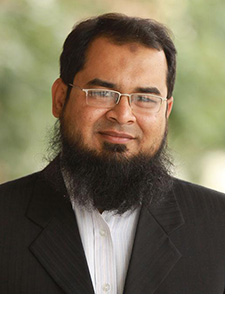 Title: On Designing Efficient High-Speed Wireless LANs
LUMS ID: 2005-03-0006
School: Syed Babar Ali School of Science and Engineering (SBASSE)
Thesis Defense Date: Jan 09, 2018
Convocation: 2018
Advisor: Dr. Ihsan Ayyub Qazi
Abstract
NA
Aamer Zaheer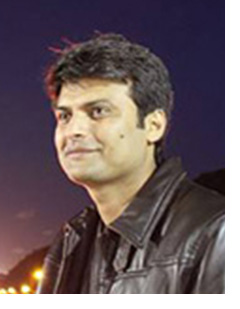 Title: Shape from Geometric Regularities
LUMS ID: 2004-03-0068
School: Syed Babar Ali School of Science and Engineering (SBASSE)
Thesis Defense Date: Feb 07, 2018
Convocation: 2018
Advisor: Dr. Sohaib Ahmad Khan
Abstract
NA
Ayesha Afzal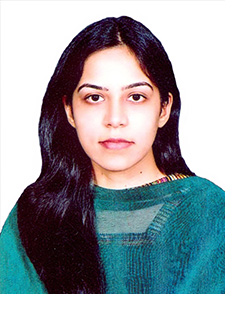 Title: Collaborative Business Process Development in the Services Cloud
LUMS ID: 2013-03-0032
School: Syed Babar Ali School of Science and Engineering (SBASSE)
Thesis Defense Date: May 15, 2018
Convocation: 2018
Advisor: Dr. Basit Shafiq and Dr. Shafay Shamail
Abstract
NA
Tariq Shamim Khwaja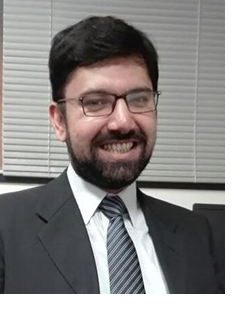 Title: Adaptive Optical Beam Control for Rangefinders and Delay Lines
LUMS ID: 2013-06-0028
School: Syed Babar Ali School of Science and Engineering (SBASSE)
Thesis Defense Date: Apr 06, 2018
Convocation: 2018
Advisor: Dr. Syed Azer Reza
Abstract
NA
Mirza Mubashar Baig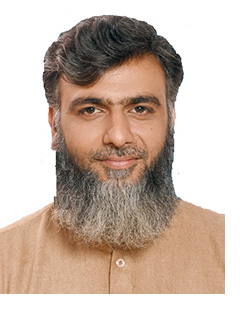 Title: Boosting Based Multiclass Ensembles and their Application in Machine Learning
LUMS ID: 2004-03-0040
School: Syed Babar Ali School of Science and Engineering (SBASSE)
Thesis Defense Date: Dec 28, 2016
Convocation: 2017
Advisor: Dr. Mian Muhammad Awais
Abstract
NA
Talha Manzoor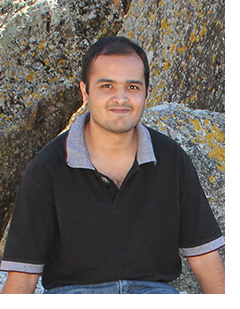 Title: Towards a Cybernetic Foundation for Natural Resource Governance
LUMS ID: 2013060023
School: Syed Babar Ali School of Science and Engineering (SBASSE)
Thesis Defense Date: Dec 08, 2017
Convocation: 2018
Advisor: Dr. Muhammad Abubakr
Abstract
NA
Zeeshan Ali Rana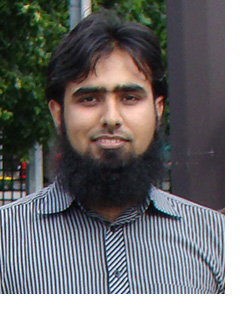 Title: Improving Software Quality Prediction Using Intelligent Computing Techniques
LUMS ID: 2004030061
School: Syed Babar Ali School of Science and Engineering (SBASSE)
Thesis Defense Date: Jun 20, 2016
Convocation: 2016
Advisor: Dr. Shafay Shamail and Dr. Mian Muhammad Awais
Abstract
NA
Muhammad Osama Nasim Mirza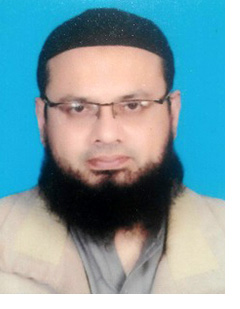 Title: Corporate Social Responsibility – The Perspective of Orthodox Islam
LUMS ID: 2008080007
School: Syed Babar Ali School of Science and Engineering (SBASSE)
Thesis Defense Date: May 06, 2016
Convocation: 2016
Advisor: Dr. Adnan Zahid
Abstract
NA
Mohammad Kamran Mumtaz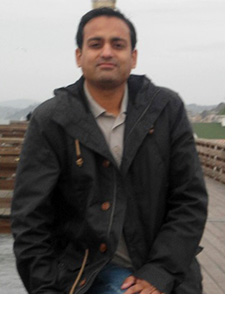 Title: Analysis and Design of the Upstream Dairy Supply Chain – An Application in Emerging Markets
LUMS ID: 2008080006
School: Syed Babar Ali School of Science and Engineering (SBASSE)
Thesis Defense Date: Apr 15, 2016
Convocation: 2016
Advisor: Dr. Kamran Ali Chatha
Abstract
NA
Basit Ali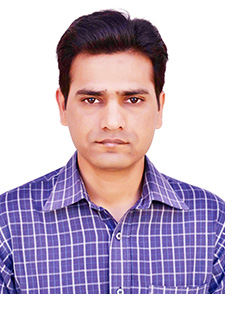 Title: Existence of Solutions of Fuzzy Functional Equations in Metric Spaces with Applications
LUMS ID: 201207001
School: Syed Babar Ali School of Science and Engineering (SBASSE)
Thesis Defense Date: Apr 03, 2015
Convocation: 2015
Advisor: Dr. Mujahid Abbas
Abstract
NA
Jamal Abdul Nasir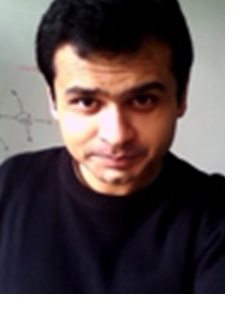 Title: Semantic Smoothing Strategies for Improved Text Classification and Clustering
LUMS ID: 2006030035
School: Syed Babar Ali School of Science and Engineering (SBASSE)
Thesis Defense Date: Apr 22, 2014
Convocation: 2014
Advisor: Dr. Asim Karim
Abstract
NA
Asma Khalid
Title: Opinion Aggregation In Fuzzy Framework And Incomplete Fuzzy Preference Relations
LUMS ID: 2008070006
School: Syed Babar Ali School of Science and Engineering (SBASSE)
Thesis Defense Date: Mar 03, 2014
Convocation: 2014
Advisor: Dr. Mian Muhammad Awais and Dr. Mujahid Abbas
Abstract
NA
Malik Tahir Hassan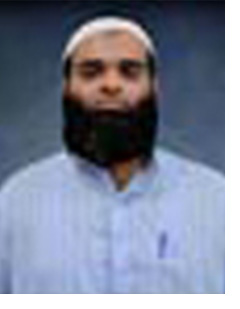 Title: Discriminative Clustering Algorithms for Document Understanding, Tag Recommendation, and Web Surfer Behaviour Prediction
LUMS ID: 2005030089
School: Syed Babar Ali School of Science and Engineering (SBASSE)
Thesis Defense Date: Sep 06, 2013
Convocation: 2014
Advisor: Dr. Asim Karim
Abstract
NA
Muhammad Bilal
Title: Statistics Inspired Hardware Architectures for Image and Video Applications
LUMS ID: 2005060020
School: Syed Babar Ali School of Science and Engineering (SBASSE)
Thesis Defense Date: Apr 29, 2013
Convocation: 2014
Advisor: Dr. Shahid Masud
Abstract
NA
Asma Rashid Butt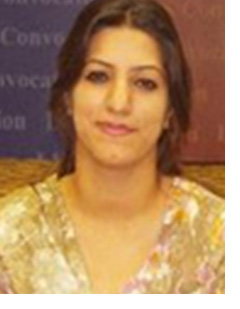 Title: Fixed Points of Set Valued Maps
LUMS ID: 2005070002
School: Syed Babar Ali School of Science and Engineering (SBASSE)
Thesis Defense Date: Sep 09, 2010
Convocation: 2014
Advisor: Dr. Ismet Beg
Abstract
NA
Onaiza Maqbool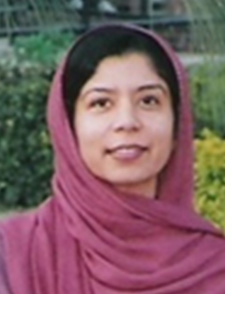 Title: Architectural Recovery of Legacy Software Systems Using Unsupervised Machine Learning Techniques
LUMS ID:  2001030029
School: Syed Babar Ali School of Science and Engineering (SBASSE)
Thesis Defense Date: Oct 10, 2006
Convocation: 2007
Advisor: Dr. Asim Karim and Dr. Haroon Babri
Abstract
NA
Khalid Mehmood Aamir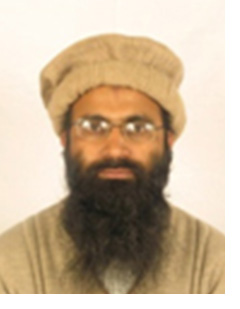 Title: Efficient Spectral Analysis of Time Series
LUMS ID:  2002030013
School: Syed Babar Ali School of Science and Engineering (SBASSE)
Thesis Defense Date: Oct 18, 2008
Convocation: 2009
Advisor: Dr. Arif Zaman and Dr. Muhammad Ali Maud
Abstract
NA
Tauqeer Hussain
Title: Improving Conceptual Modelling in Database Design
LUMS ID:  2001030066
School: Syed Babar Ali School of Science and Engineering (SBASSE)
Thesis Defense Date: Oct 08, 2006
Convocation: 2007
Advisor: Dr. Shafay Shamail and Dr. Mian Muhammad Awais
Abstract
NA
Ansir Ilyas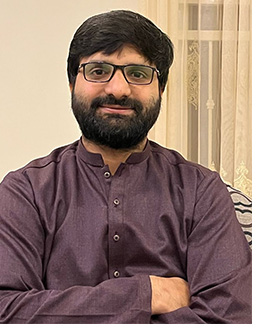 Title: Integrating Local Behavioural Feedbacks to Identify Sustainable Pathways for Natural Resource
Management
LUMS ID: 2017-06-0062
School: Syed Babar Ali School of Science and Engineering (SBASSE)
Department: Electrical Engineering
Thesis Defense Date: 26/05/2022
Convocation: 30/06/2022
Advisor: Abubakr Muhammad
Abstract
Socio-hydrology, Integrated Assessment Modelling, Water Food Energy Nexus
Abstract: Natural resource management is receiving significant attention from the individual, stakeholders and scholars on a local to global scale. In this regard, Integrated Assessment Models (IAMs) have significantly advanced in the last few decades, and they are widely considered a valuable tool at a regional and global scale for resource management and planning. However, IAMs suffer from the issue of scale and, therefore, have limitations to capture behavioural feedbacks generated at the individual level. This typically leads to policy resistance by the stakeholders to large scale interventions. IAMs suffer from two major limitations; the lack of behavioural models and the lack of interface from micro to macro. In particular, we focus on interventions that enhance resource use efficiency for the purpose of resource conservation. Local behavioural feedbacks from consumers result in increased demand, leading to a reduction in the expected gain from the intervention, commonly known as the rebound effect. Moreover, in extreme cases, this rebound can even result in a net increase in resource consumption (known as paradox). In this thesis, we effectively incorporate micro-level phenomena into macro-level policy frameworks of resource conservation to identify sustainable pathways for large scale adoption of efficient technologies using the irrigation efficient paradox as an expository application.